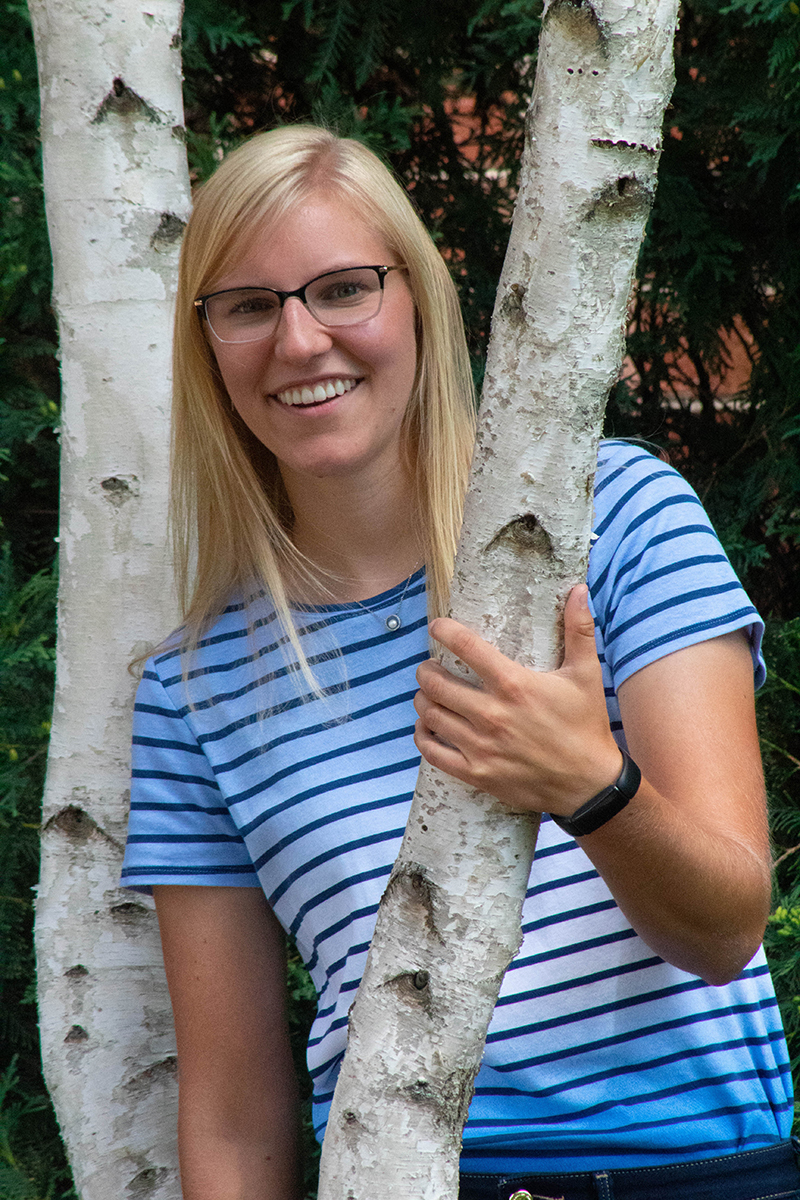 You admire a friend's gentleness or appreciate your pastor's passion. You think back to a favorite elementary school teacher or high school coach who impacted you. Certain role models shape and guide us.
 
By God's grace, I have many! But far above them all stands my Savior Jesus Christ.
 
A Type A personality with perfectionist tendencies, I used to be intimidated and frustrated by Jesus. I struggled through a difficult growing season in which I couldn't grasp why God would set an absolutely unattainable expectation for humanity. "Be holy for I am holy," He says. From Jesus' own mouth comes the command, "Be perfect, as your heavenly Father is perfect" (Matthew 5:48).
 
It didn't make sense to me until the Lord started to chisel away at my hard, prideful heart, and open my eyes to His rich mercy. I still strive for godliness, but not by my own strength, only that of the Holy Spirit, following the faultless footsteps of Jesus Christ Himself (1 Peter 2:21).
 
Part of what God is revealing to me is His holiness.
 
There is none holy like the LORD: for there is none besides you; there is no rock like our God. – 1 Samuel 2:2
 
His character demands ceaseless worship because He is worthy of all praise. God is the personification of perfection, wholly embodying flawless beauty and majestic power.
 
Another part is His grace.
 
God's Provision: Romans 8 captures that for me. "For God has done what the law, weakened by the flesh, could not do. By sending His own Son in the likeness of sinful flesh and for sin, He condemned sin in the flesh, in order that the righteous requirement of the law might be fulfilled in us, who walk not according to the flesh but according to the Spirit" (3-4).
 
In His inexplicable grace, God lays bare man's sin. The Law exposes depravity and underscores our need for a Deliverer—whom He also graciously provides.
 
For while we were still weak, at the right time Christ died for the ungodly … God shows his love for us in that while we were still sinners, Christ died for us … We rejoice in God through our Lord Jesus Christ, through whom we have now received reconciliation. – Romans 5:6, 8, 11
 
The expectation truly is unattainable, but only if I rely upon my own efforts.
 
Word of the Week: Noble. Because of His righteousness, perfection, and humility, Jesus Christ is beyond comparison and exalted above all. What He did for us always wrecks my heart and blows my mind.
 
Have this mind among yourselves, which is yours in Christ Jesus, who, though He was in the form of God, did not count equality with God a thing to be grasped, but emptied Himself, by taking the form of a servant, being born in the likeness of men. And being found in human form, He humbled Himself by becoming obedient to the point of death, even death on a cross.
– Philippians 2:5-8
 
The Gospel in short? God requires perfect holiness … I don't cut it … Jesus does … He swapped places with me so I can receive His perfection and its glories … !!!!! Praise God!!
 
What a role model.
Abby