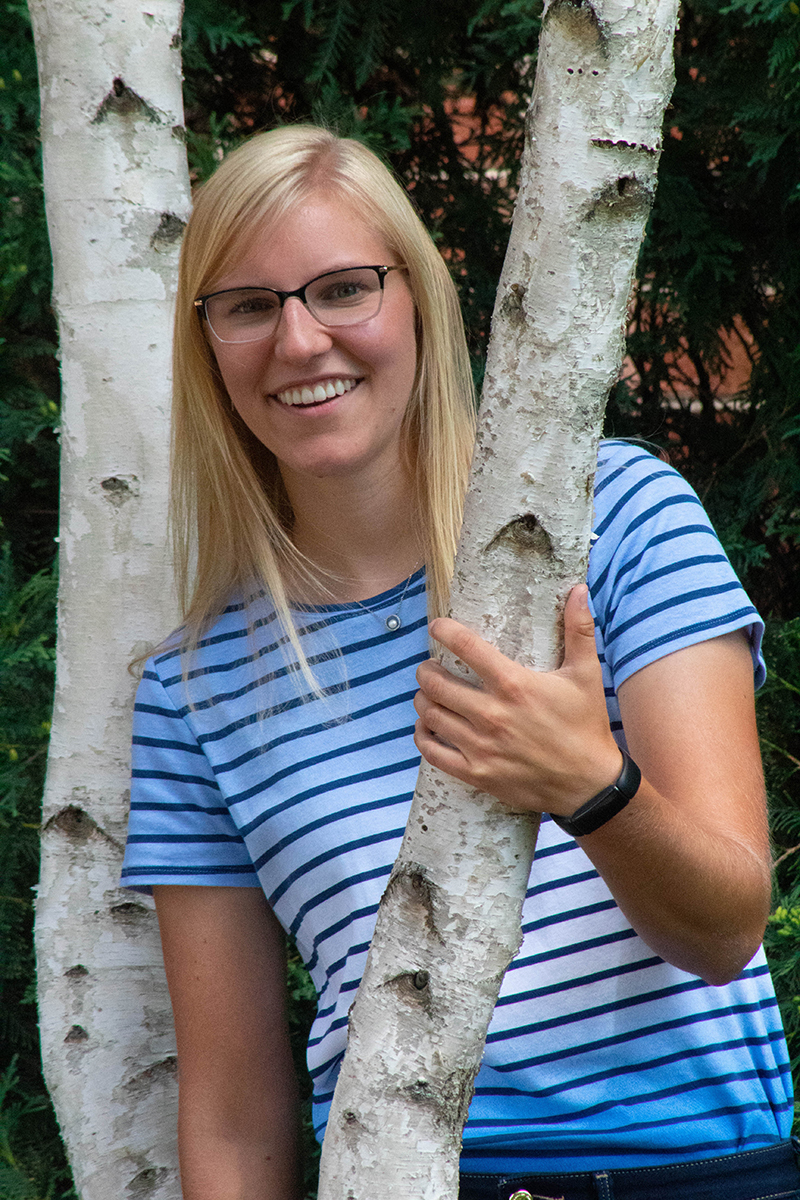 Three is a notable number. There are three points to a triangle, three feet in a yard, three leaves on a clover. We are entertained by three little pigs, three Musketeers, three Stooges. "Three" forms a triad of perfectly balanced elements, satisfying our need for equilibrium.
 
God's Word also contains examples. One set of three I notice is the salvation process: Justification, sanctification, glorification.
 
In my journaling, three words came to mind: Ransomed, redeemed, and restored—representing for me the biblical concepts of justification, sanctification, and glorification.
 
First, God justifies. That is, He rectifies us to Himself by purchasing us with His Son's blood. Ransomed. Then, God sanctifies. He reclaims possession of us by preparing us into His people. Redeemed. Finally, God glorifies, completing His perfect work by bringing us to dwell with Him forever. Restored.
 
From Genesis to Revelation, Scripture paints this beautiful picture.
 
Starting with Abraham, righteousness through faith "will be counted to us who believe in Him who raised from the dead Jesus our Lord, who was delivered up for our trespasses and raised for our justification" (Romans 4:24-25).
 
Consequently, "the God of peace Himself" purifies us thoroughly, so our "whole spirit and soul and body [are] kept blameless at the coming of our Lord Jesus Christ" (1 Thessalonians 5:23).
 
As He transfers His glory to us, He is further glorified:
 
"Now to Him who is able to keep you from stumbling and to present you blameless before the presence of His glory with great joy, to the only God, our Savior, through Jesus Christ our Lord, be glory, majesty, dominion, and authority, before all time and now and forever. Amen."
– Jude 1:24-25
 
First Corinthians 6 details the sinners we once were: sexually immoral, idolaters, adulterers, homosexuals, thieves, greedy, drunkards, revilers, swindlers … "But you were washed," the passage continues. "You were sanctified, you were justified in the name of the Lord Jesus Christ and by the Spirit of our God" (9-11).
 
God's Provision: The gospel message reveals God's greatest provision of all. His only Son humbly incarnated Himself as Savior. Titus 2:11-14 says, "The grace of God has appeared, bringing salvation for all people, training us to renounce ungodliness and worldly passions, and to live self-controlled, upright, and godly lives in the present age, waiting for our blessed hope, the appearing of the glory of our great God and Savior Jesus Christ, who gave Himself for us to redeem us from all lawlessness and to purify for Himself a people for His own possession who are zealous for good works."
 
In the breathtaking unfolding of a three-fold plan, God ransoms, redeems, and restores His wayward sons and daughters.
 
Word of the Week: Scapegoat. People from Bible times customarily released a goat into the wilderness, symbolically bearing and removing the sum of their sins. Now, Jesus is our Passover Lamb.
 
"And because of Him you are in Christ Jesus, who became to us wisdom from God, righteousness and sanctification and redemption" – 1 Corinthians 1:30.
Abby