¡Buenos! Good day to you, neighbor. How's it going?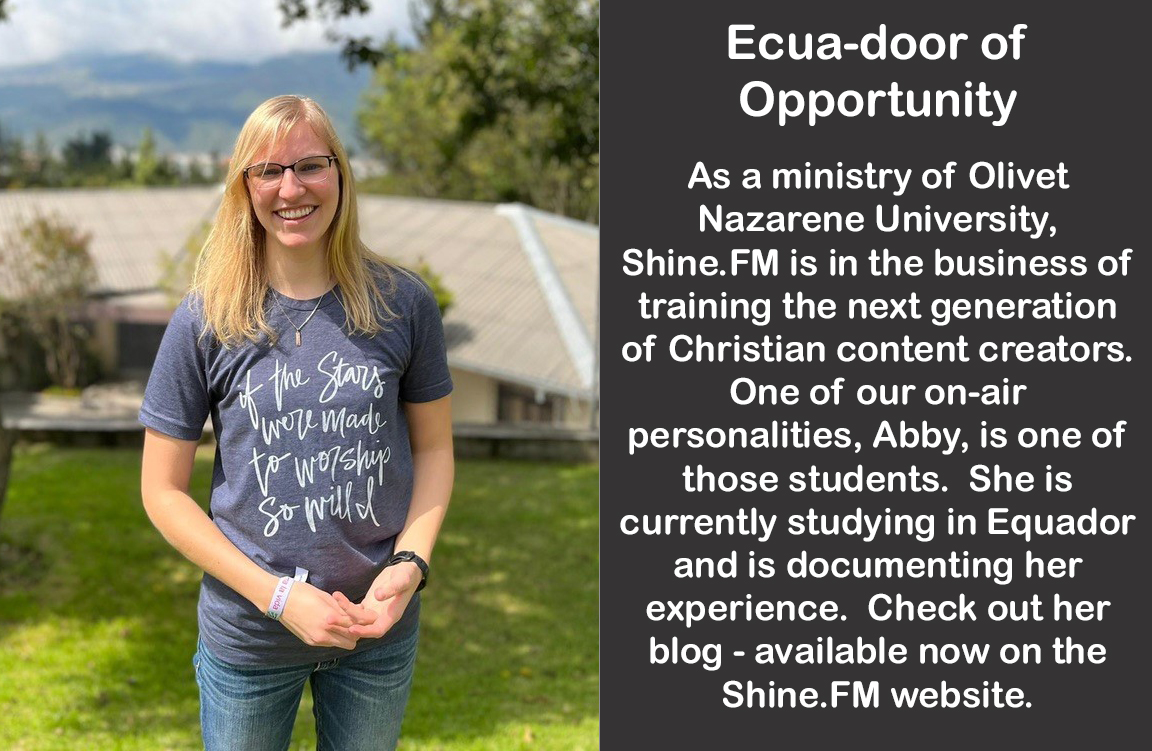 Here, it sure is going! God's presence saturates every moment and the time is flying by. Each day, I am increasingly thankful for this country, these people, and the amazing plans God has for His children.
 
We began last week with a celebration of carnaval. While the secular world parties hard before Lent, the Christian community gathers for fellowship and fun to kick off the season of Cuaresma. All the NILIs' families came together for a cookout, soccer game, and traditional festivities.
 
We spent the entire day together, laughing, playing, and making a mess of one another. Carnival is my little brother's favorite holiday (besides his birthday, of course) because we douse one another with buckets of water, spray espuma (foam) around, chuck water balloons, and rub harina (flour) in peoples' hair. It is quite the battle!
 
For me, it was like a family get-together. I felt blessed and at home.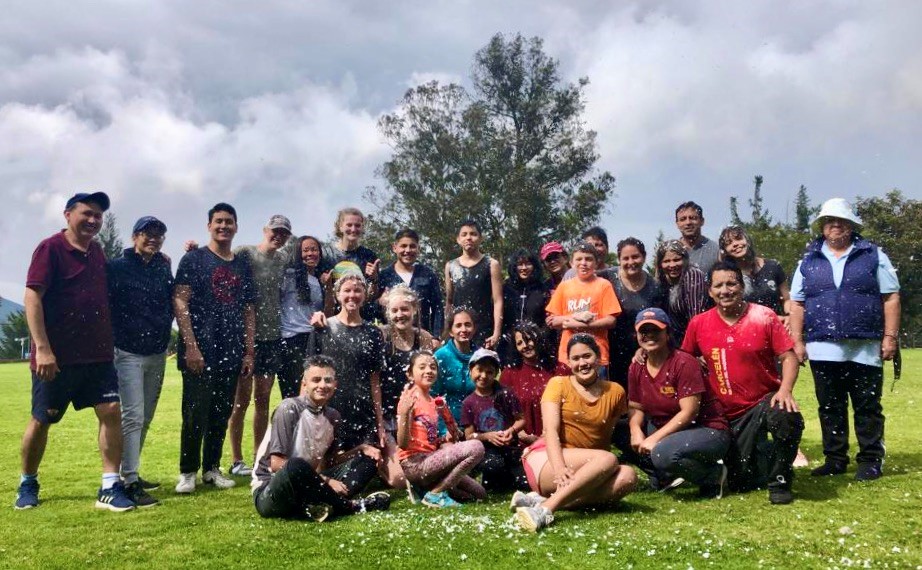 The following day is also an official holiday, meaning we met for class via Zoom in order to spend the afternoon with our families. In my home, it was a chance to rest, eat delicious food, and be with my people. Lucy made pasta and a flavorful torta (cake), and we spent hours watching Fuller House.
 
Throughout the week, it is a blessing to spend time with my family. We play, watch videos or shows, eat together, and always join hands in prayer. Lucy invites me to hacer las compras (go shopping) with her, so we walk to the frutería or the panadería to buy fruit and bread. Sometimes we purchase from the street venders so I can try something new. And we always talk along the way.
 
Such conversations are a gift to me. Words speak to my soul, and conversation is the best way I know how to build relationships and grow. In this season, I believe God is helping me grow spiritually through conversation.
 
I have to share: This week God told me the very same thing through three different people. And you know what? It's exactly what my family and friends have been telling me in the United States. Slow down and enjoy the life God has for you. Breath, rest, and say no sometimes.
 
Somehow it sounds different in another language and is a bit easier to do outside my normal element. I thank God for a fresh environment to pause, adjust my speed, and focus on what's most important.
 
God is molding me and teaching me important lessons I want to carry home with me. Moments pass quickly, and I don't want to spend my life running around doing things while missing what God really has for me.
 
This week marks the halfway point of our semester abroad. It is crazy to think we are at the peak of the curve, with fewer days left than spent. I want to aprovechar—take full advantage of every second God gives me!
 
Some of that includes absorbing culture. Last Friday, we took a tour of Casa Museo Guayasamín. We viewed the work and house of a famous Ecuadorian painter, Oswaldo Guayasamín. Many of his pieces focus on the sad state of humanity: poverty, oppression, war. While slightly depressing, this was a powerful reminder to me of our need for God.
 
Without God, nothing has meaning or purpose. For Guayasamín, peace was the answer and humanity was the means. But for Christians, God is peace and that's the only answer.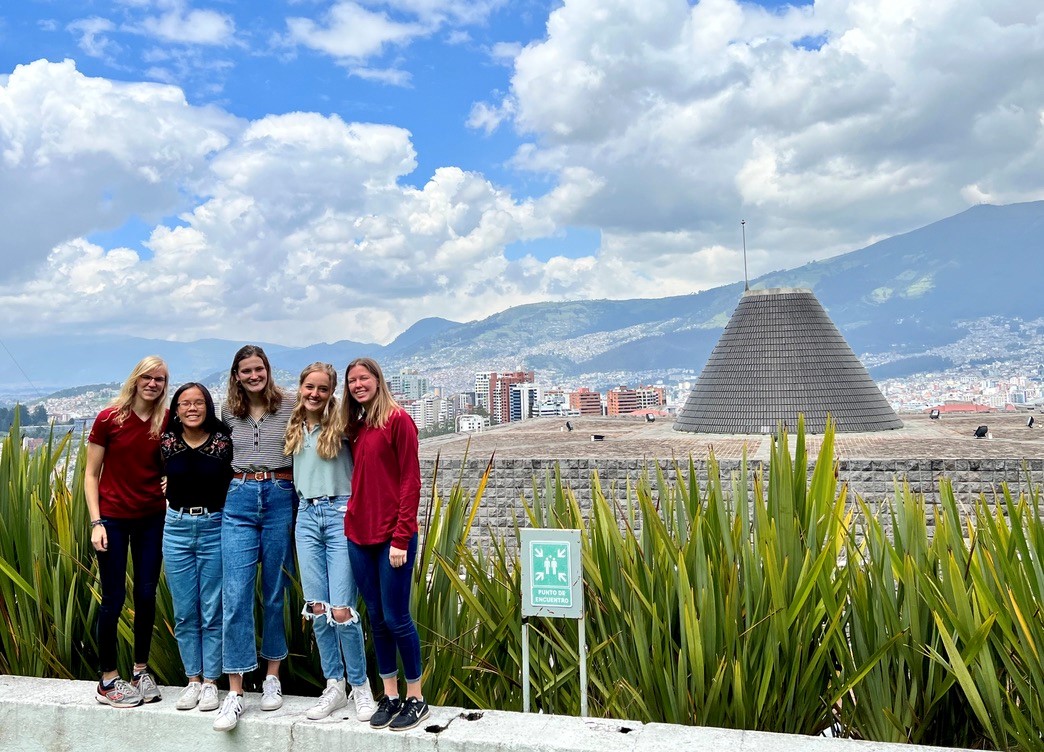 After our lesson in art and spiritual priorities, we dined upscale (or fifi) at Chile's. For me, it's amusing to experience North American influence in Latin America, which is a splash of familiarity with a strikingly different twist in Ecuador.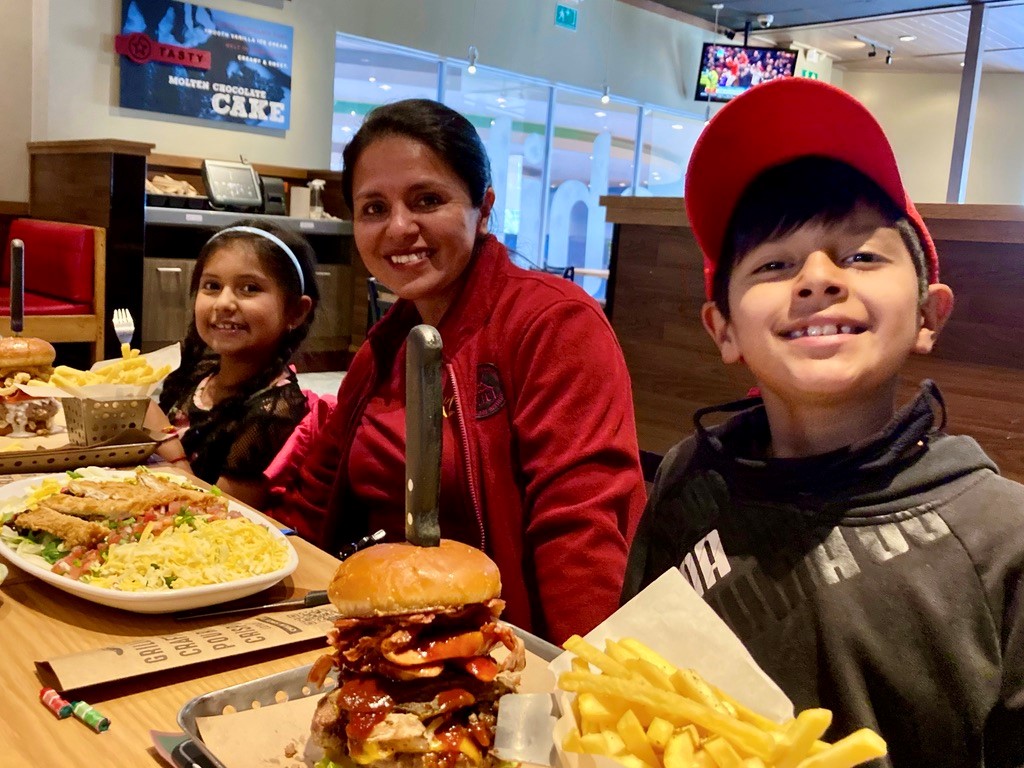 I love exploring and experiencing life here! This weekend, we spent the day at Emma's house with her family. We danced, played, ate, and talked. Then we attended youth group, bought ice cream, and had a night in with popcorn.
 
Amidst todo (everything), God is constantly blessing me with undeserved gifts and showing me how He is using me. I don't know if I've even been so aware of the presence and work of the Holy Spirit within and around me.
God's Provision: De verdad, this week God spoke to my heart and gave me the words to speak into others' lives. I am amazed at how the Holy Spirit prepares a path for me, then does what I am not capable of doing, in direct answer to prayer.
 
After church on Sunday, a bunch of us played basketball together. I have zero skills in that department, but it was refreshing to use some energy and step a smidge further outside my comfort zone.
 
This week we are celebrating again, this time el Día de la Mujer. Yesterday is the international day to recognize and appreciate the women in our lives, especially within the church and family. We honor one another with gifts. I received a note and chocolate from my precious Bicho, a bracelet from Arleth, and flowers from my Papi. My family also gifted me with la mantequilla de maní, the key to my heart! I truly think the peanut butter here is richer, creamier, and healthier. My heart is so happy!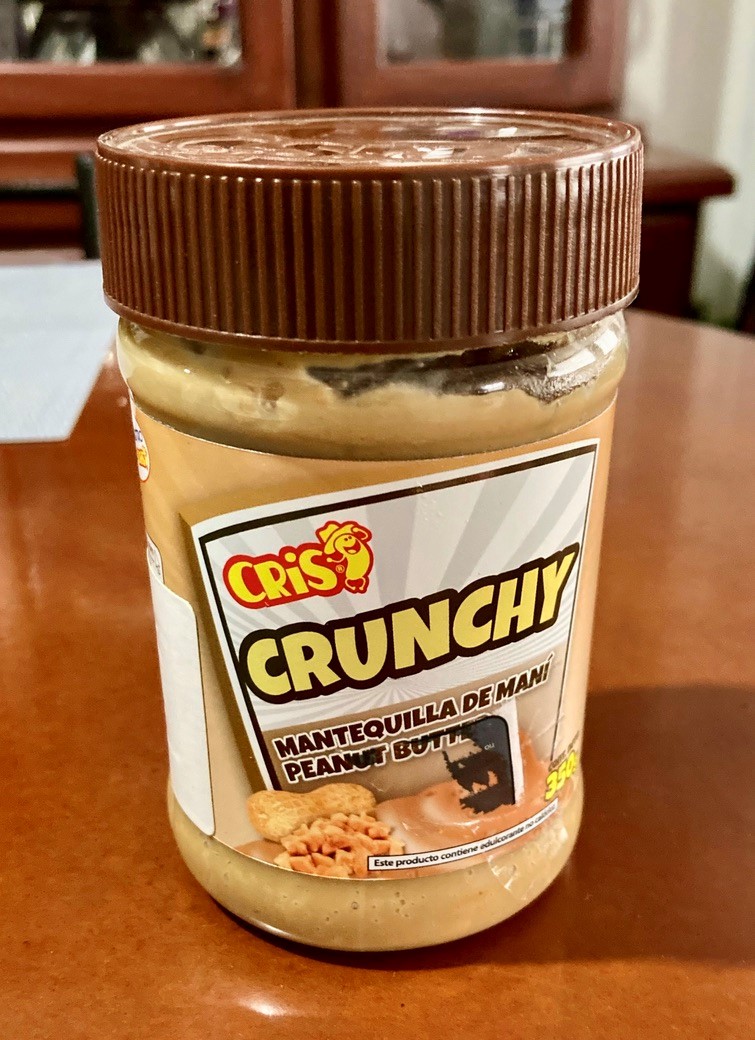 I close with a command and promise from 2 Corinthians 13, which I see carried out around me.
 
"11 Finally, brothers (hermanos), rejoice. Aim for restoration, comfort one another, agree with one another, live in peace (paz); and the God of love and peace will be with you."
 
Abby
 
Palabra de la Semana (Word of the Week): Chancrosa. I honestly couldn't tell you the exact translation, but it's basically the mother of all hamburgers. Everything possible is stuffed between the bun and enclosed in a baggie, which is absolutely necessary in order to maintain the contents of the hamburger in process of eating it. It's something fun and very Ecuadorian! ¡Buen provecho!