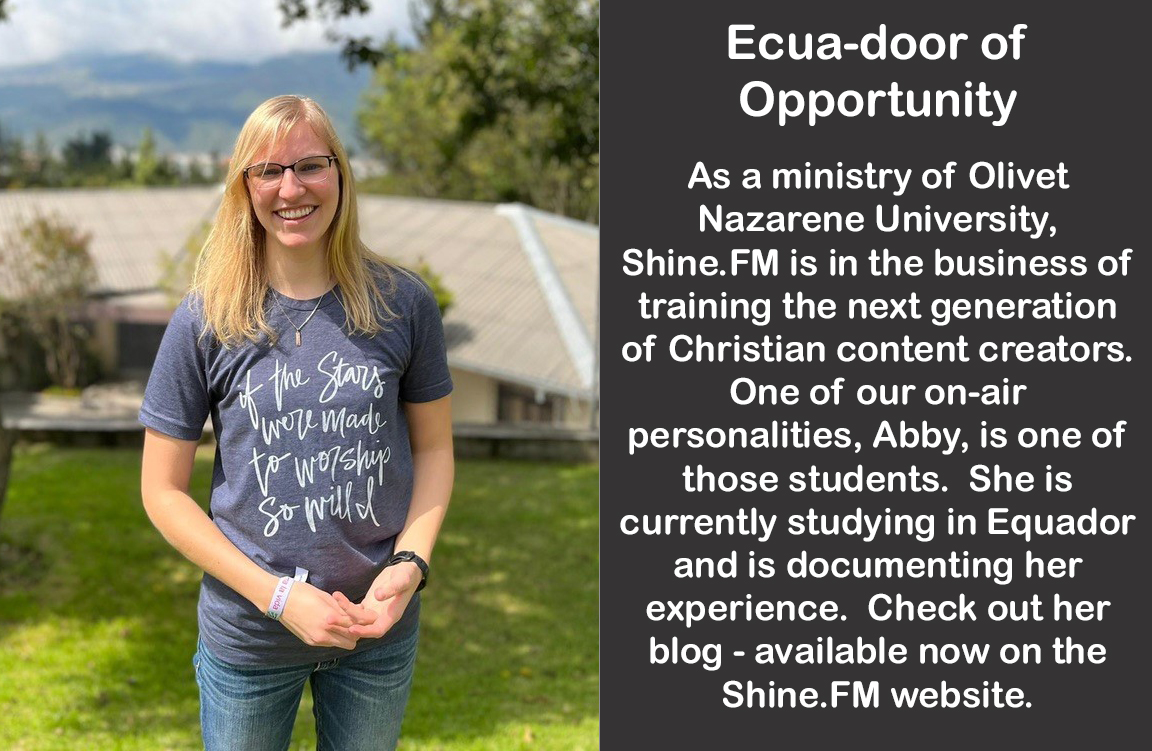 ¡Hola todo! Hello everyone!
 
I hope you are well in the Lord. Every day He gives us breath is a good day to be alive and therefore we rejoice!
 
If it makes you feel any better, it's been chilly here and we can see snow atop the volcanos surrounding the city. We thank God for the beauty, but ¡achachay! Brrr!
 
Not only do I appreciate God's beauty in His natural creation but also in His human creation. Every day I invest a little more of my heart and life into the people and culture here. I love my family and I love our church community.
 
We spent a lot of time together this past week. First, we went out to eat for lunch, a special occasion to celebrate el día de la mujer. I suggested we try Lucy's favorite restaurant Pinchos de Pame, where we enjoyed hamburgers and pincho, a grilled assembly of chicken, sausage, and pork served with salad and potatoes.
Afterward, we enjoyed a rich selection of ice cream, and then repeated the experience (at different heladerías) for the next three days! It really is fun to try all the different flavors and not feel guilty about consuming so much sugar.
 
On Friday, we took another academic outing to el Museo de la Ciudad de Quito, where we learned about the city's history, from las tribus of the indígenas (indigenous people groups) through the centuries to the cathedrals, textiles, medical advancements, and more. It was a good opportunity to practice our listening and expand our knowledge of the región.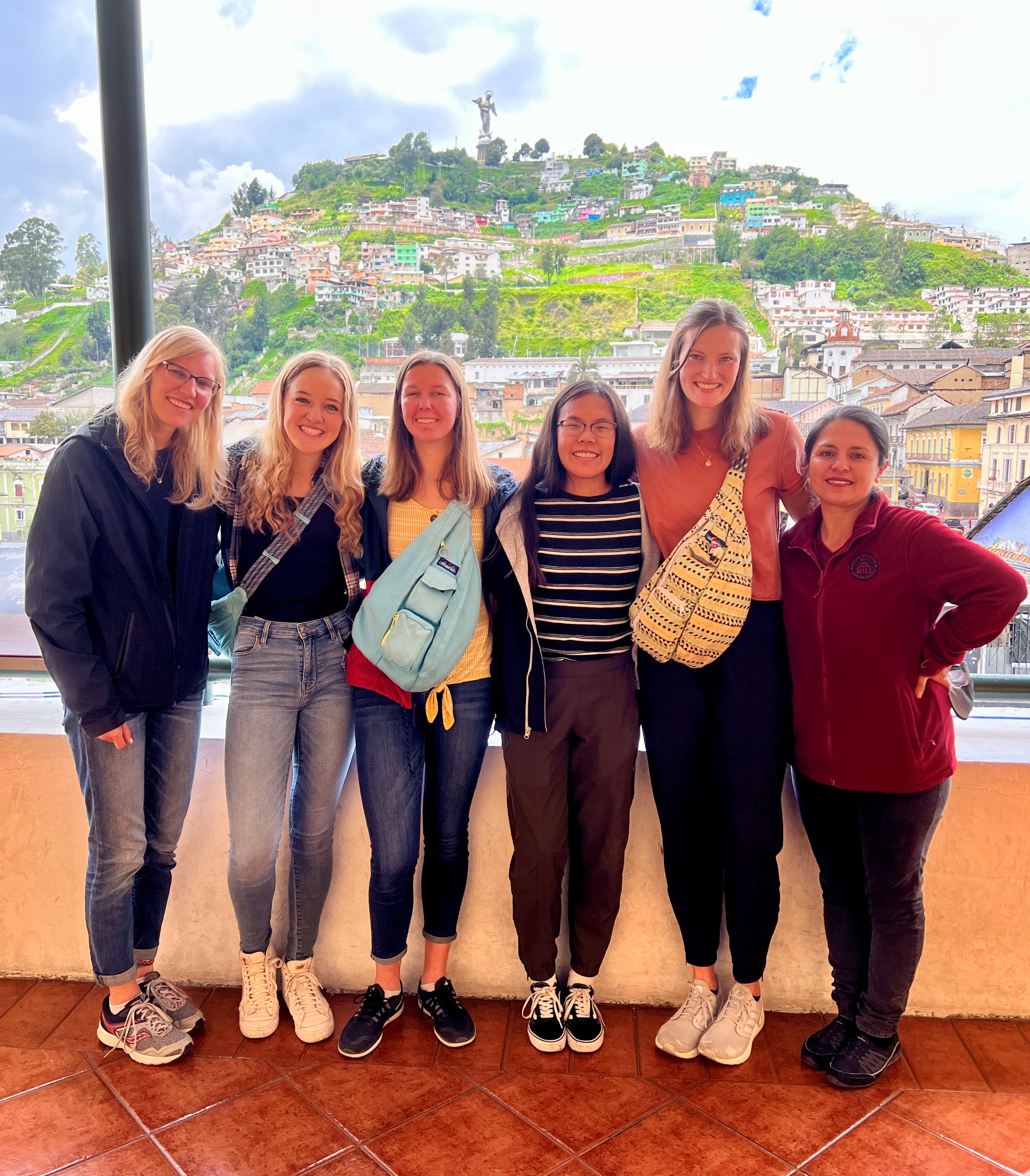 This shouldn't be the case, but I have to say, the ice cream we purchased after the tour was far more exciting! I GOT TO TRY AVOCADO ICE CREAM. I have been talking about el helado de aguacate since the moment I discovered it existed and have been waiting for an opportunity to eat it. In case you're wondering, I would 100% order it again!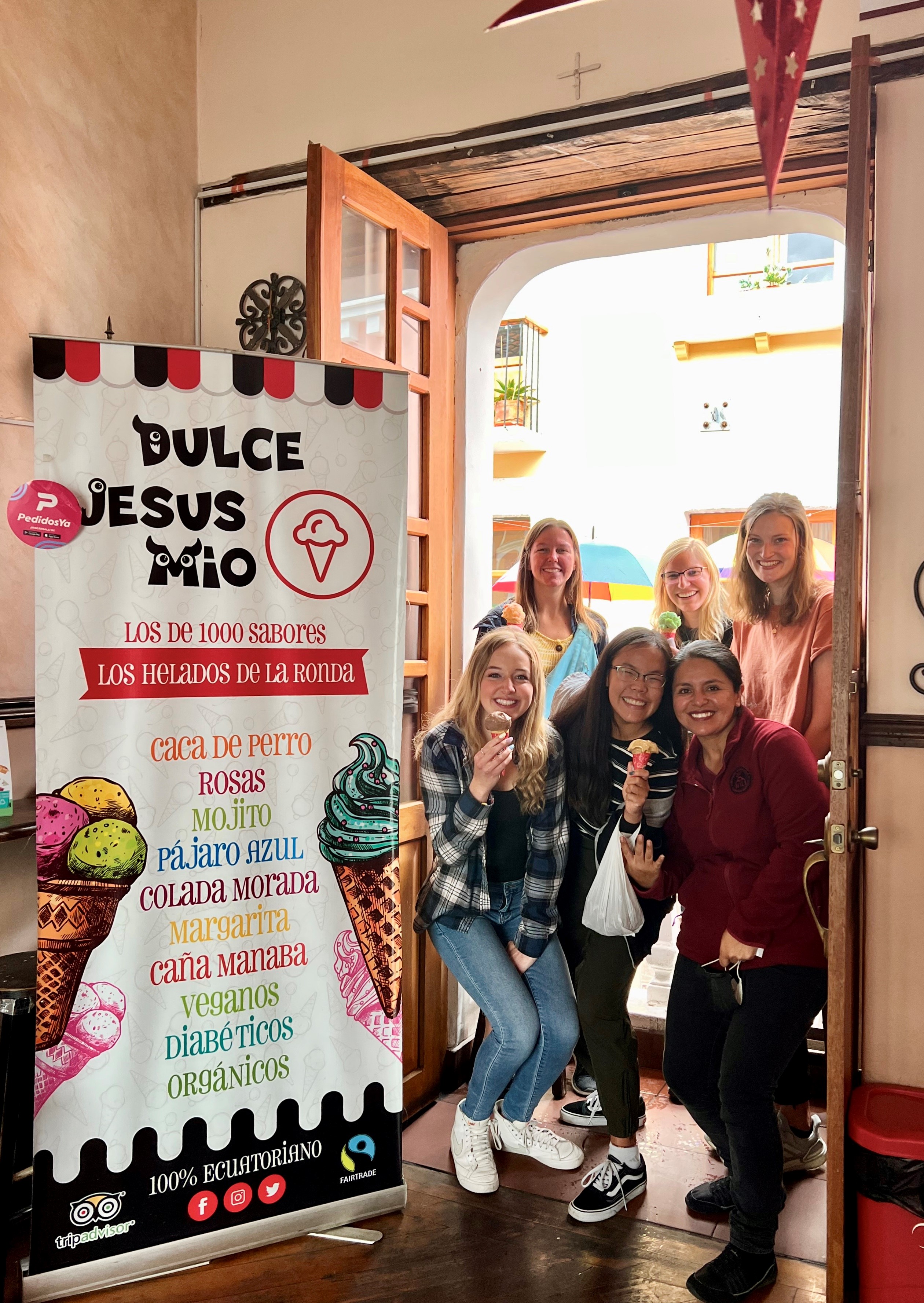 In the afternoon, the girls returned to my home to work on a project for the women's church group. We are helping plan an event and needed to create the invitations. Emma and I worked while Hannah and Katy made crepes and Claire played games with my ñaños, David and Arleth. It was a special time of family-like interaction in a cozy, loving environment.
 
That evening we enjoyed conversación around the table, while eating traditional humitas, an Ecuadorian version of what we consider tamales, with coffee. It was a very full, very rewarding day.
 
Saturday was also special for me. Since my siblings are returning to in-person classes for the first time in two years since the start of the pandemic, I wanted to do something fun with them. My parents decided to take us downtown and dedicated the whole morning to do so.
 
We took the bus into Quito and searched for a place Bicho and I have been wanting to try, Di Serggio. We watched a YouTube video about encebollado ice cream and were super curious to try it! It is quite strange, since encebollado is an onion-based, soup-like dish with lime, yuca, and fish, typically served with chifles (banana chips) and canguil (popcorn). The ice cream has a salty taste and is topped with chifles and actual onion, but oddly, it is almost tasty. Almost.
 
We tried other ice cream flavors, sweet ones to offset the salt, and walked around the park un ratito (a little bit). Then, we ate lunch at Burger King. Even that was different, because I ordered a Guacamole Whopper! Now I really feel spoiled.
 
God has been so gracious to provide in every way for every need, but not only that, also many additional blessings I don't deserve. I was so blessed by my time with my family and grateful for the adventure with them. It reminded me very much of something I would do with my family back home, and that was good for my soul.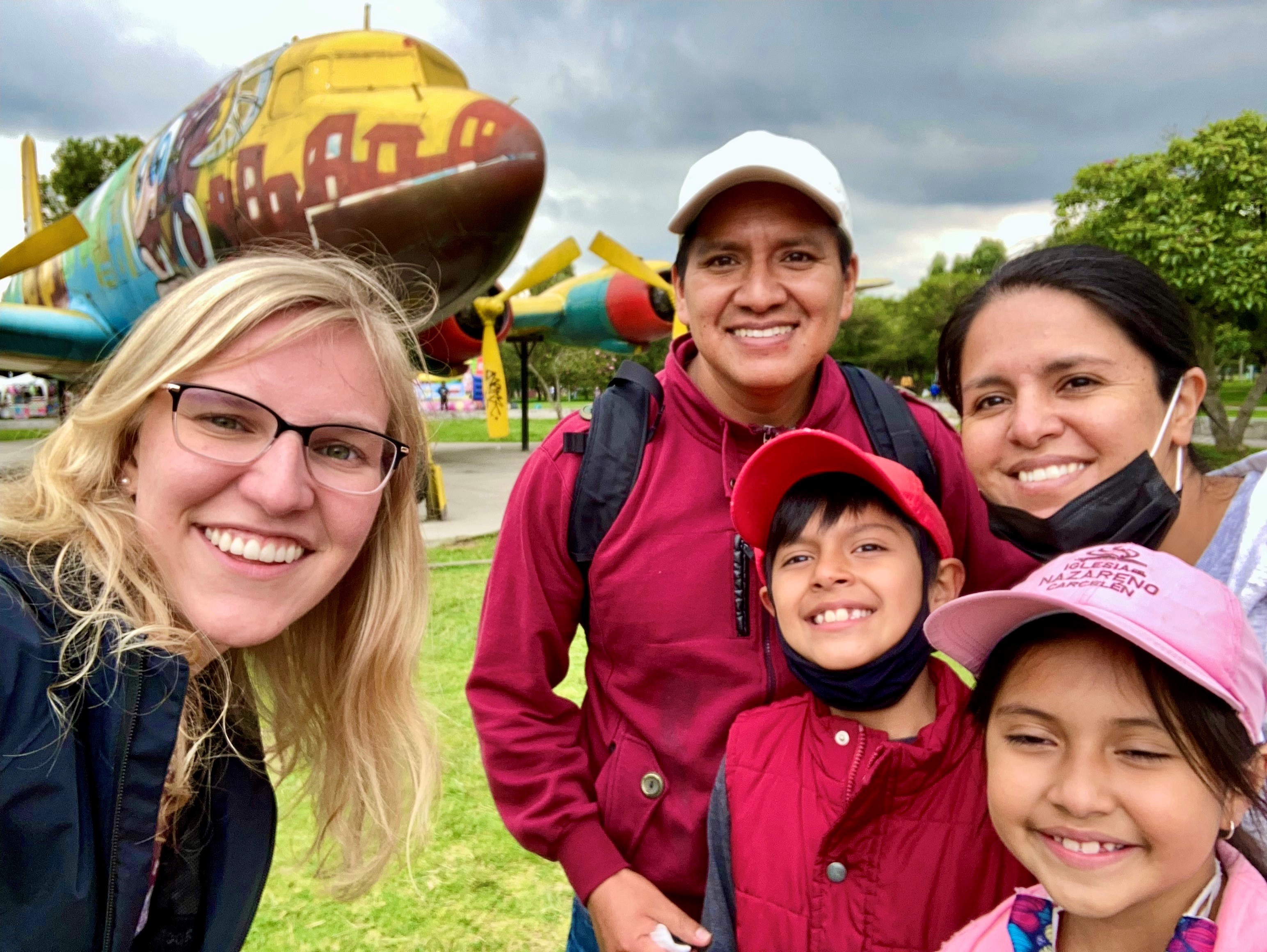 After youth group in the afternoon, we celebrated the graduation of Emma's older brother, Emilio. God has worked a powerful testimony in his life during the past few years of culinary school and provided a way for him to pursue that career. It was very life-giving to laugh, eat, and share funny stories with friends.
 
My family also celebrated with Emilito and his family on Sunday. We went out to eat after church and played basketball with the jóvenes that afternoon.
 
In truth, my cup runneth over. I get to talk with my parents and brother every week, spend time with my Ecuadorian family, develop precious friendships, and try all kinds of new things.
 
God's Provision: It's a small thing, really, but I am so grateful for my lentes (glasses). In our game of básquet this weekend, the ball knocked my glasses off my face and tweaked them so they didn't fit well. Lucy took me to an óptica, where a very kind young lady adjusted the frames for $5. Thank you, Lord, for every way you provide!
 
Palabra de la Semana (Word of the Week): Amanecer. Sunrise. It was my turn to share my testimony as a devotion this week, and I couldn't help but identify Jesus as my sunrise. Out of the darkness of my sin and a hopeless season of my life, my Savior burst forth and gave me life—which I live in Him every second of every day. I am lost in the oscuridad without the light of my life, my seguridad, to guide me.
 
If I have a life verse, it's Galatians 2:20.
 
"I have been crucified with Christ. It is no longer I who live, but Christ who lives in me. And the life I now live in the flesh I live by faith in the Son of God, who loved me and gave himself for me."
 
¡Gracia y paz! Grace and peace!