¿Qué tal? I hope you are well! Thanks for reading!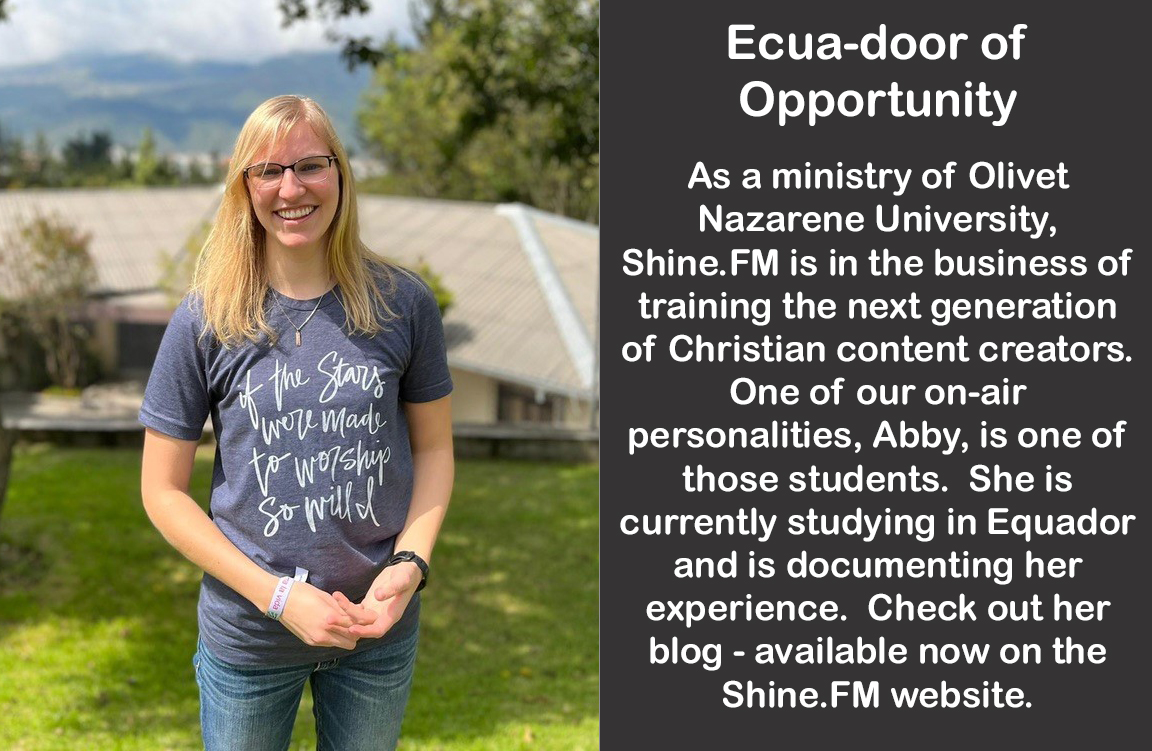 It is such a joy to document this rich experience God is giving me. The moments I dedicate to writing are a time of reflection, gratitude, and worship. God goes before and with us, always working for our good!
 
This week I have many adventures to recount. We took our first overnight salida académica (academic outing) this past weekend to Otavalo, a traditional city in one of Ecuador's 24 provinces, Imbabura. It was a neat occasion of exploration and observation.
 
The landscape en route was captivating. We spent many hours in the van (affectionately named Rodrigo Ricardo Rodriguez, so Katy can practice rolling her r's), every moment of which I was transfixed. Worship music was the perfect soundtrack to the unfolding majesty I was witnessing for the first time in my life. I have to say, the United States is very flat.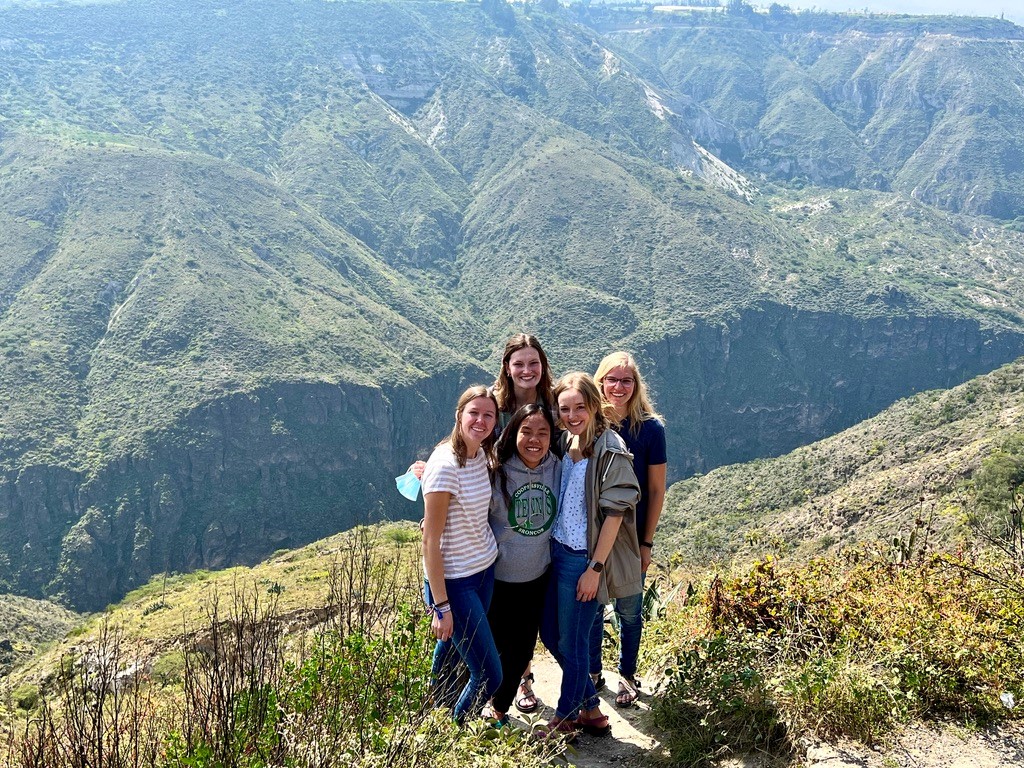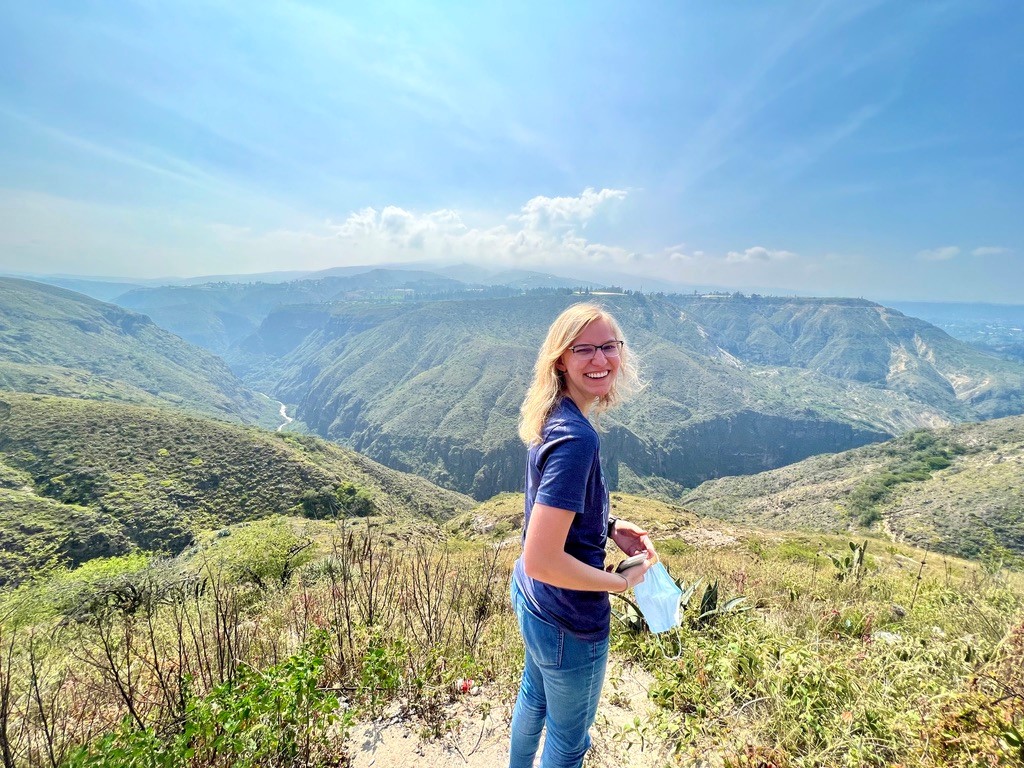 In each city we visited along the way, it was refreshing to walk the streets and wander in and out of the stores. Los indígenas were proud to display their handiwork, from intricately carved wood to woven blankets and painted figurines. I was grateful for the opportunity to encounter Ecuadorian culture, while practicing my listening, speaking, and negotiating skills.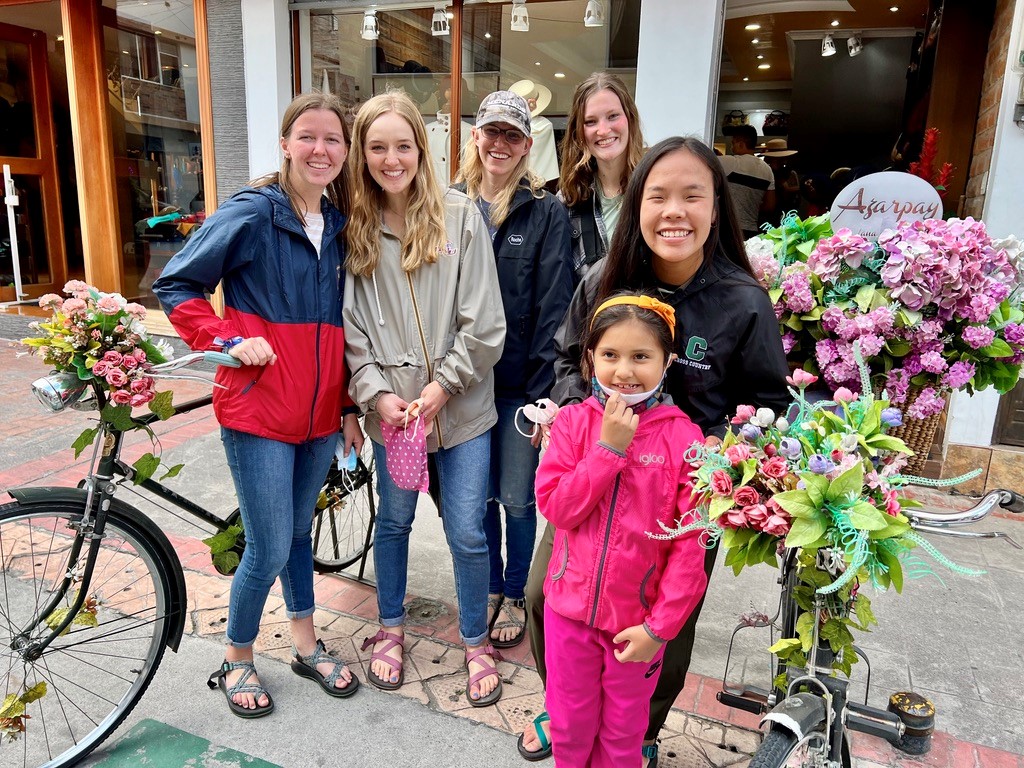 La comida likewise is a major attraction. We were privileged to try many new foods, including el cuy (guinea pig), cow intestinos (mixed into a flavorful soup), and the blood of a cow (boiled and seasoned). We also purchased los bizcochos, a popular refreshment accompanied by coffee, caramel dip, and a type of cheese neatly sliced and wrapped in a leaf (el queso de hoja). In the market, I noticed entire cow hooves roasted over fire and offered as a typical dish, not to mention the endless selection of fruit.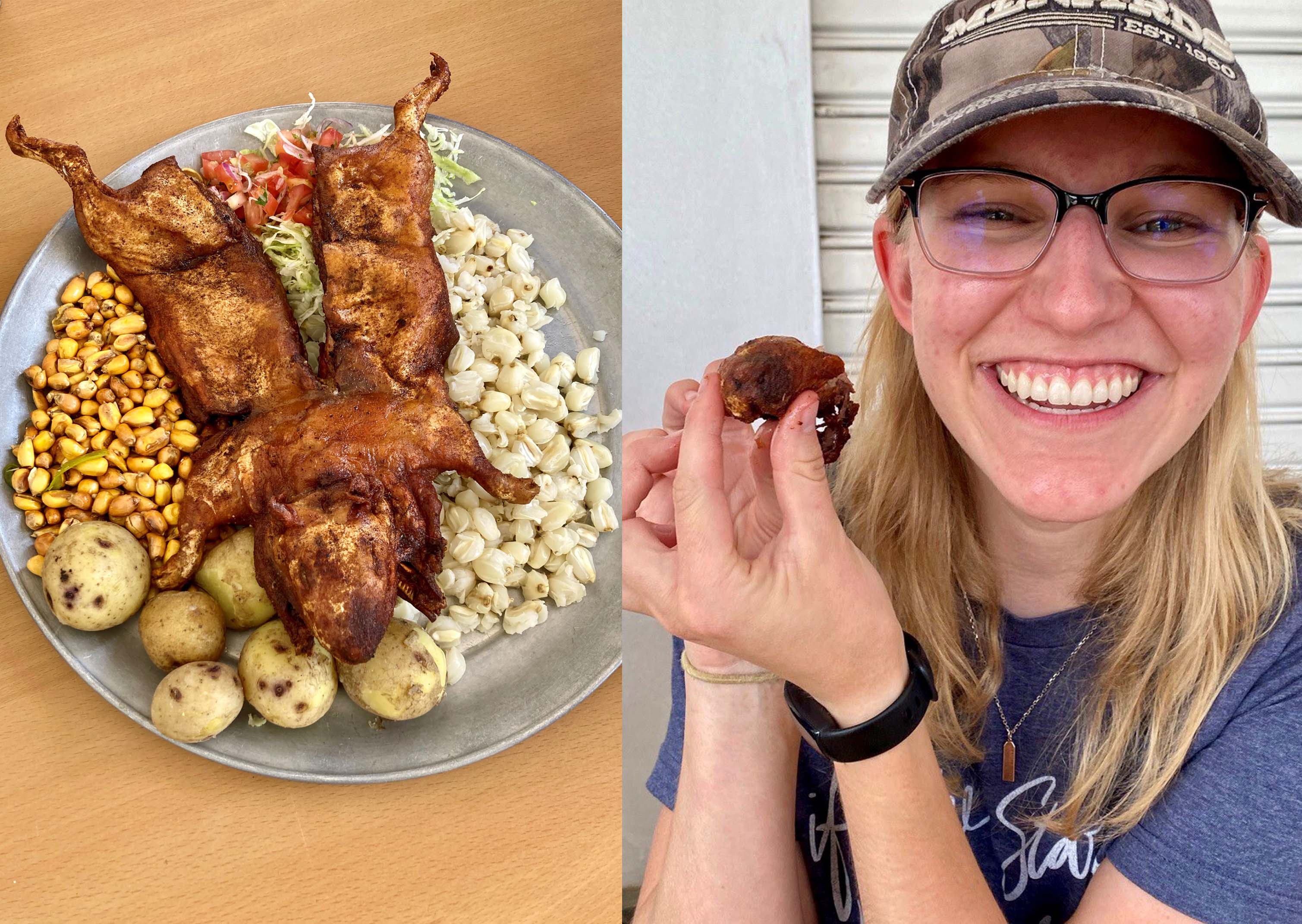 Otavalo is known for its market: dozens of blocks of talented vendedores, vibrant colors, and well-behaved dogs, situated between storefronts, cafeterías, and ice cream shops. In one location was every item we could possibly imagine, with the best prices—and quality—around.
 
Besides living in the center of Ecuadorian commerce for the weekend, we absorbed the beauty of God's creation. The view from the Christian hotel, Hostel Curiñan, was breathtaking, as it overlooks the entire city, encapsulated by volcanos.

One of those has a lake in its mouth, which we cruised around in a small boat. At another location, we hiked through the bosque (woods) to view a waterfall, la Cascada de Peguche. Actually, I should say we climbed to feel the waterfall. Claire, Emma, and I ventured as close as we could. We were wind-blown and soaked but very satisfied!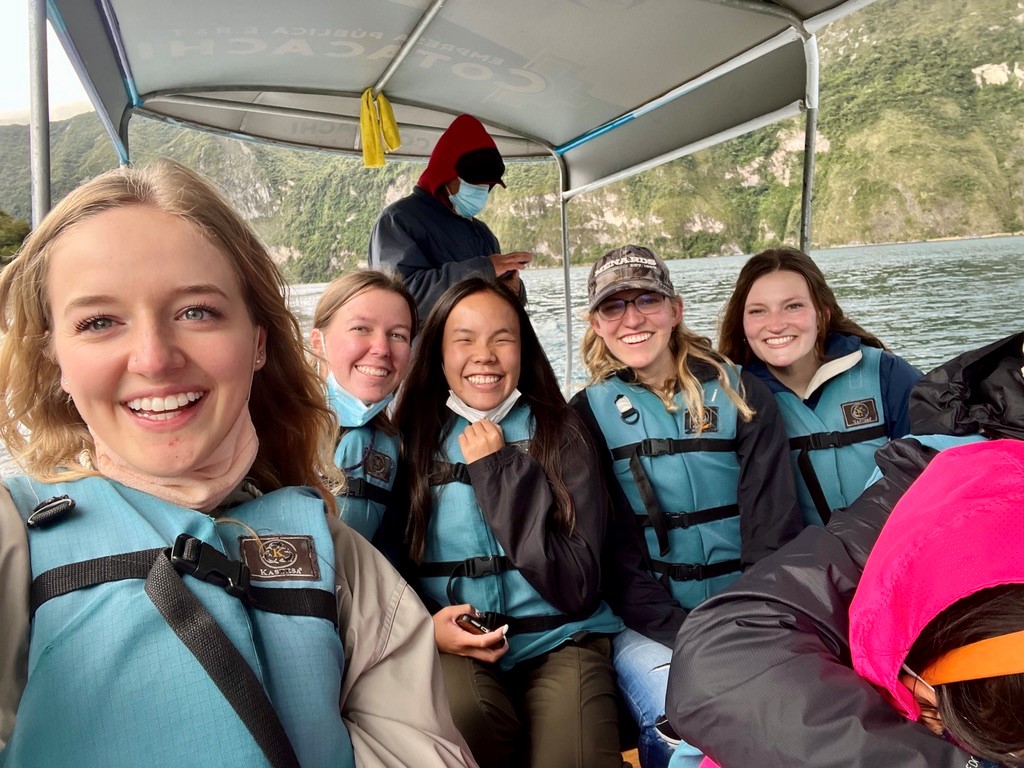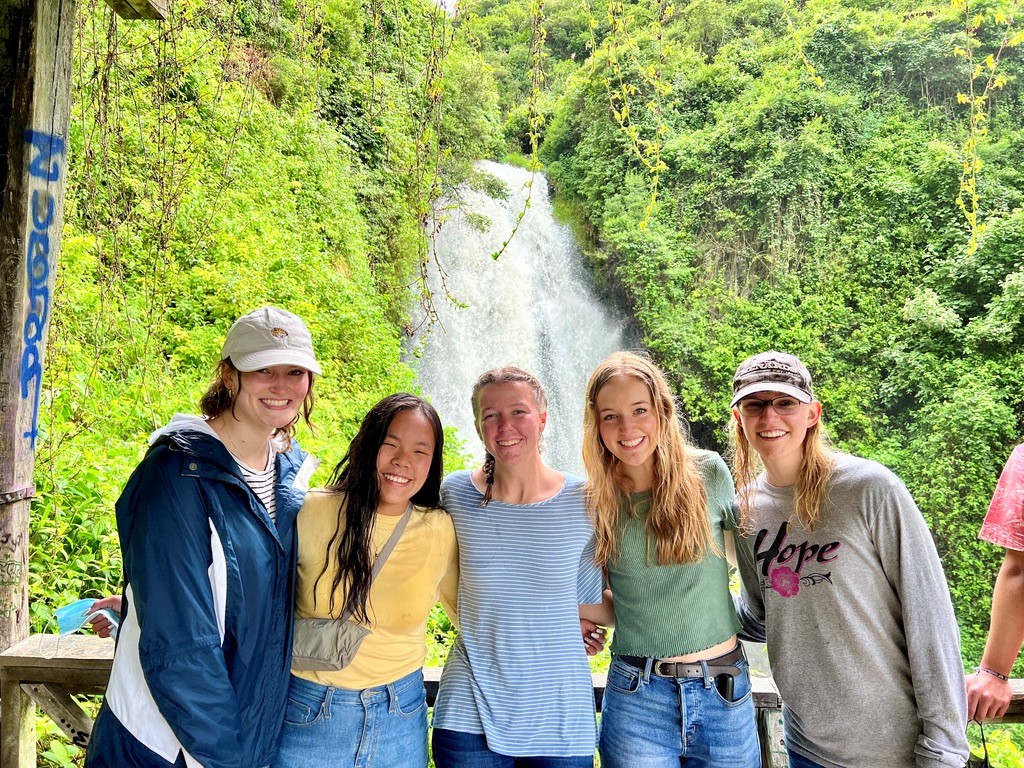 Those were the highlights, sprinkled with moments in between … climbing a tree to harvest avocados, killing a scorpion in our room, eating ice cream with shredded cheese … And so much more!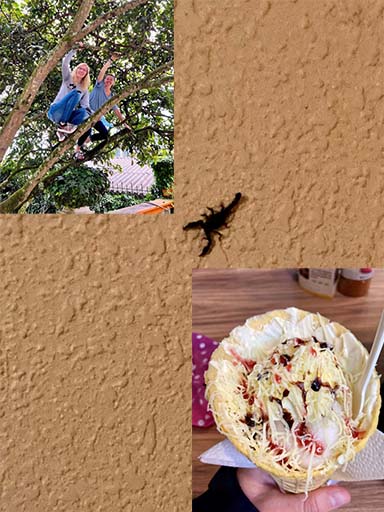 But more than the thrill of a new experience, sensation of strange food, and company of sweet friends, I experienced God. His powerful presence is so clear to me in creation. Time and again, my heart overflowed with thanksgiving and adoration that words cannot articulate.
 
I see God in His people too. Pastor y Pastora are wonderful examples of Christlikeness. As we were driving, we stopped to offer leftovers to a mujerita walking along the road. I saw Lucy invest in strangers and Pastor give away his change. My papís are patient to explain everything, care for us, help when necessary, and take (many) pictures of us.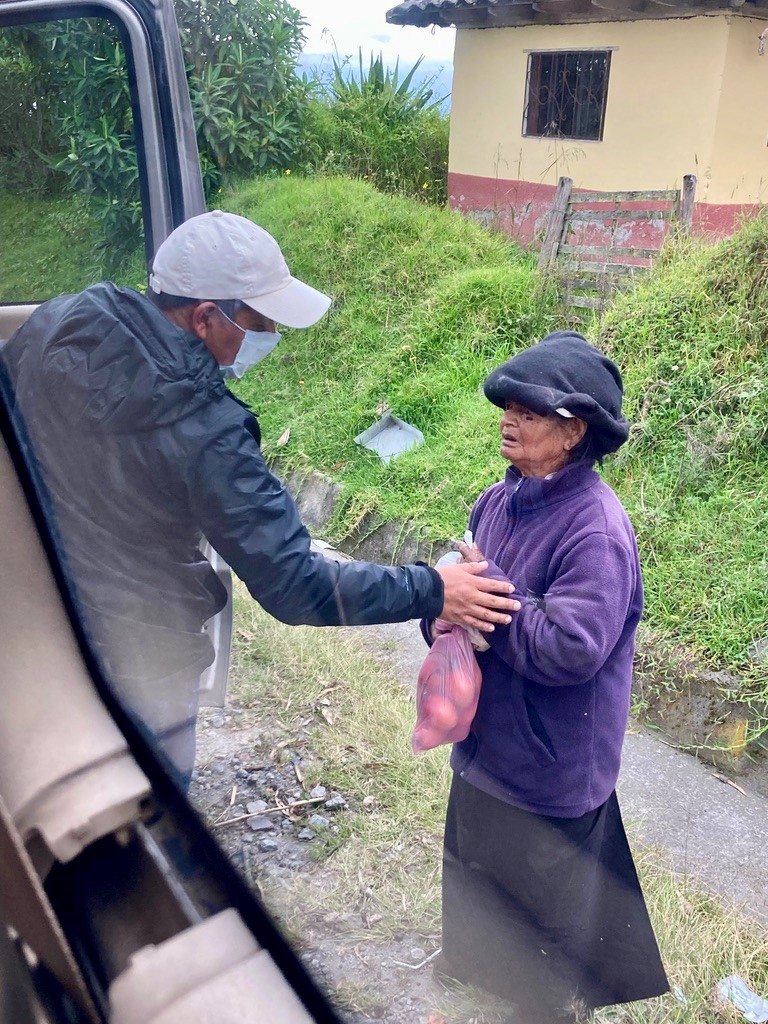 I also learn from my sisters. Their enthusiasm, generosity, and kindness toward one another and others encourage me. We dance on the terrace at night, play cards, and buy things, but we also notice others, honor them, and let the compassion of Christ fill us.
 
It is a life-shaping thing to see the way others live. I sat on the hotel roof and watched aged women herd sheep and carry loads up the mountain, young children scurry alongside their parents, and men haul tools toward their jobsite. I wish I could capture these moments to tell the stories of their lives—lives that are precious to our Father.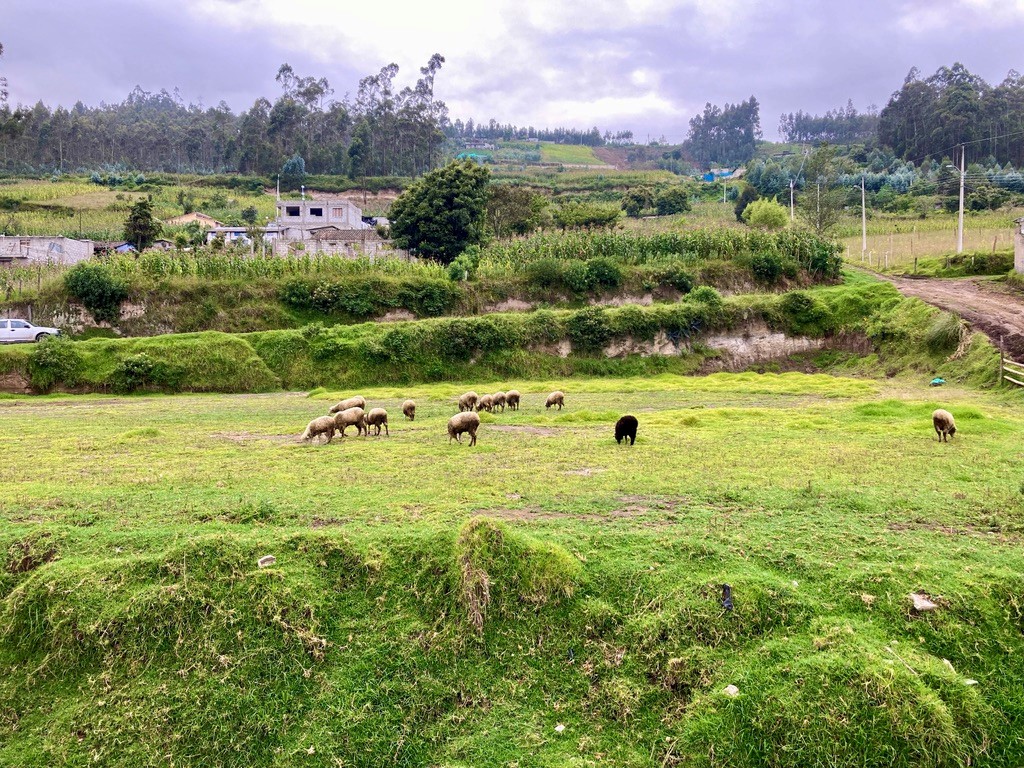 On that roof, I read the book of Ephesians, which I have done many times in English but hardly at all in Spanish. I will try to describe what happened that beautiful, tranquil morning. (Attached audio)
 
While reading, what words I didn't understand, I remembered, and what my mouth couldn't express to my Creator, my spirit felt. It was like my soul was rejoicing in the presence of the Holy Spirit. Oh, the comfort of knowing we are God's children and the richness of blessings in Christ!
 
God's Provision: My prayer for the weekend was that God would grant me wisdom and grace in interacting with others while making wise decisions and representing Him. I believe He answered my prayer in many ways, big and small, and I thank Him for His presence with me always.
 
Palabra de la Semana (Word of the Week): Caserito. Neighbor, friend. In each region of a Spanish-speaking country, there are different ways to say different things. One of those variations are the words people use for one another. In Quito, it's veci (short for vecino, or neighbor). In Otavalo, it's caserito, a friendly greeting to a fellow human being made in the image of a wise, loving Maker.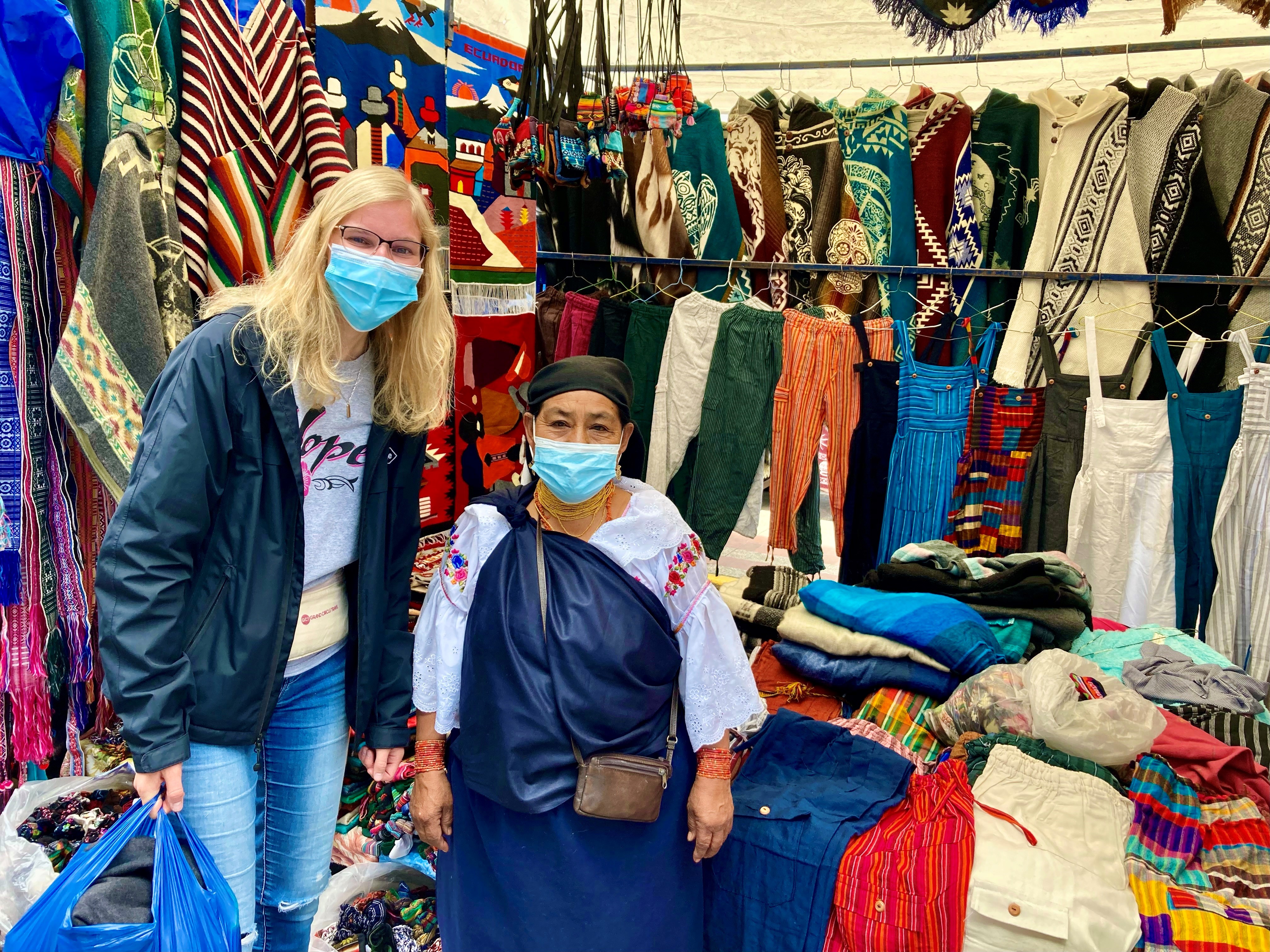 ¡Asomerás, caserito! We'll meet again soon, friend!
Abby