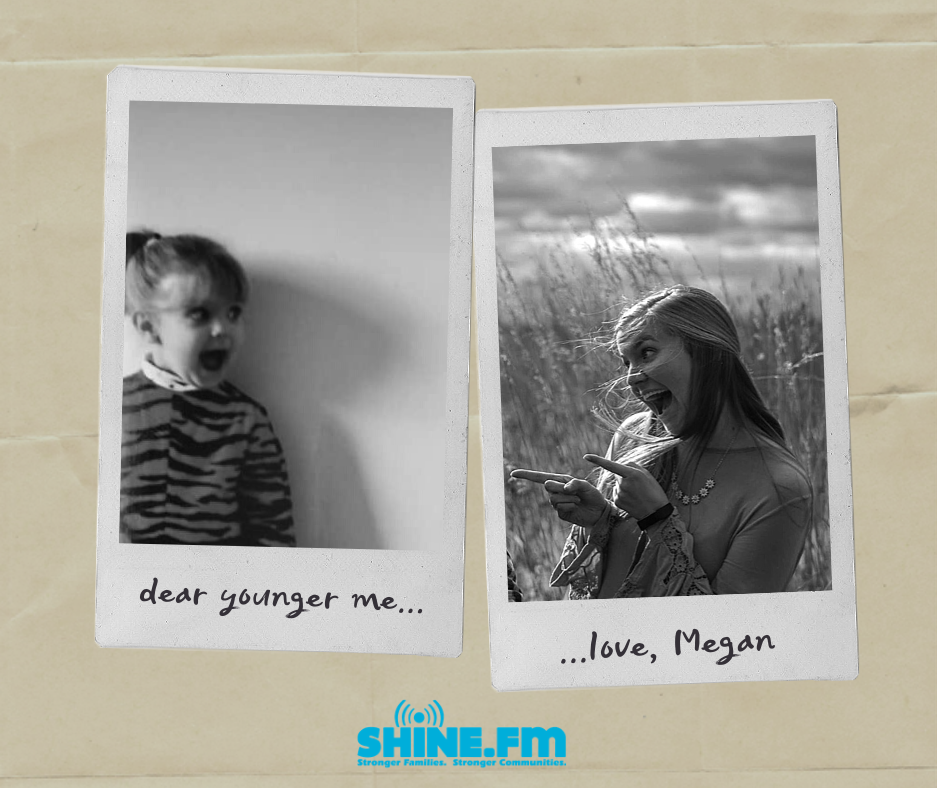 Dear Younger Me,
You are stronger than you know. I know all you see is weakness right now and every single way that you fall short. I know you see every mistake and everything that isn't right and every way you don't measure up, but if you only knew what others see in you, you'd know you have a strength in you that you can't see. 
As you wrestle with yourself, your strength enables you to keep showing up. As you push forward in challenges that seem impossible, your strength and tenacity grow. As seasons of transition come and you're not sure how to stand on your own, your strength will also begin to rise. And when you look back at your life, you'll see the hard seasons did so much to teach you and grow you into someone who is strong. For example, all those sprints that are a part of your training for sports leave you feeling weak, right? In those moments, you don't feel strong at all, but when you look back at the season and think about the strength you started with, you'll realize all that sprinting and training grew you.
That hard season will test you but you will find yourself stronger and better for it. And at each step, it is my hope that you'll hold on to these words from Psalm 59:17, "O my Strength, to you I sing praises, for you, O God, are my refuge, the God who shows me unfailing love." When you see no strength, remember Who is. 
Love,
Megan