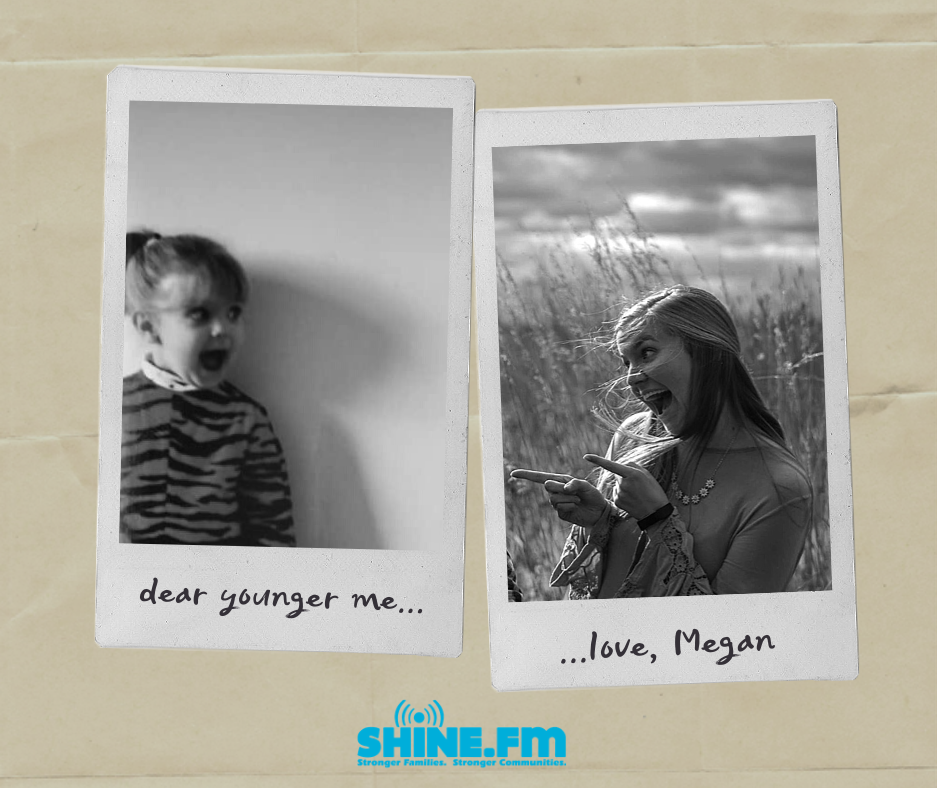 Dear Younger Me, 
Keep going to church. There are Sundays you'd rather sleep in, you'd rather not dress up, you'd rather not sit and listen to a sermon. But that's just where you need to be. You need to be where God's people are, because that's important. You need that time to sit and learn more of Him, to glorify Him, to be with Him. You aren't perfect, and there will be Sundays you aren't at church, but I hope that you will always value and prioritize to be there each week. It'll seem revolutionary when it's possible to watch church online, but I hope you'll find that it's just not the same as being there. And I think there's something honorable to God about the commitment that it takes to get up, get ready, and go to the church itself. And you'll realize someday that your favorite part of church is singing. There's something so wonderful about singing with everyone else that you miss out on when you aren't there with the body of Christ.  
Don't just go to church, either. Make it your home and your family. When you choose to get involved in the church and do life with its people, you realize how truly at home you can feel. It's beautiful to walk into church to hands waving from friends and hear their hellos.  
Hebrews 10:24-25 say, "And let us consider how we may spur one another on toward love and good deeds, not giving up meeting together, as some are in the habit of doing, but encouraging one another—and all the more as you see the Day approaching." And Psalm 73:28 says, "But as for me, it is good to be near God. I have made the Sovereign Lord my refuge; I will tell of all your deeds." So keep going to church. It's where you need to be. 
Love, 
Megan