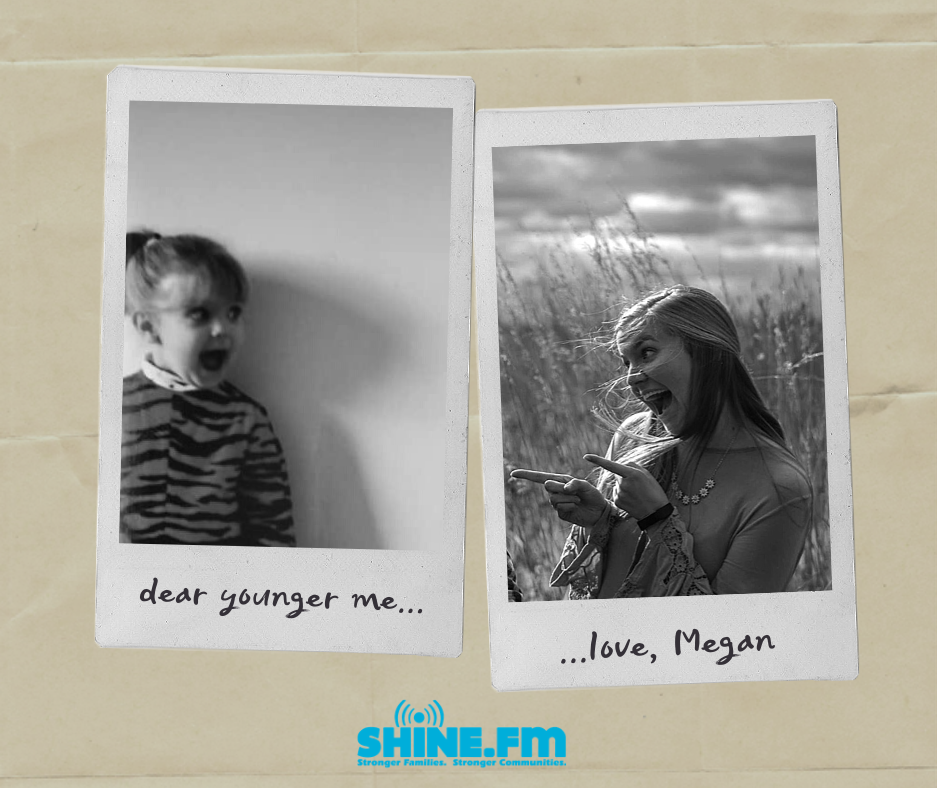 Dear Younger Me,
Appreciate the angels. I know you wanted to be Mary in the Sunday School program for just once, and you're kind of bummed about being an angel again, not to mention that the halo headbands hurt. But if you think about the Christmas story, angels had a pretty cool role. They got to bring such good news to each person in the story - Zechariah, Mary, Joseph, and the shepherds.
The angels' message sent the shepherds into Bethlehem to see Jesus, which propelled them to tell the rest of the town the good news themselves. What an incredible honor! So as you perform the role of an angel, remember what their message of Christ's birth did for each person in the story. The message God instructed them to bring would change each of their lives. 
It's a message that we need to remember, too. One thing I've loved being reminded of this year is that while our lives are not perfect and we are broken people, that Jesus came born as perfection to save us. He doesn't ask us to be perfect to save us. He came knowing that we aren't. And because of His coming and His dying for us we are covered by His perfection and being made more like Him every day. 
So as an angel in the program proclaiming, '"Today in the town of David a Savior has been born to you,"' celebrate that role of bringing the good news that changed lives about the One who came to save.
Love,
Megan