Did you know we link objects to particular memories? For example, sometimes, all we need is a bowl of warm soup. There is something that is just so comforting about it. I remember many Sundays my family would come home from church, and the classic meal we would almost always have was a bowl of tomato soup and grilled cheese. I LOVE GRILLED CHEESE AND TOMATO SOUP.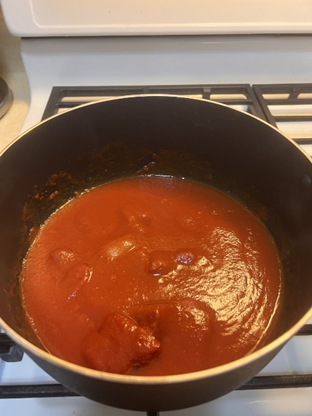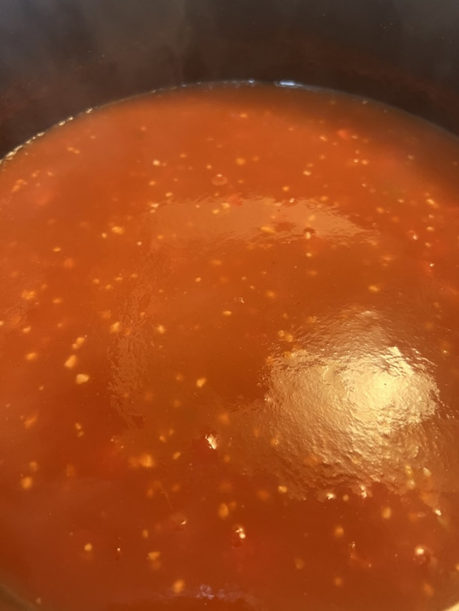 However, the repetition created special memories in my life. So, what is something you need to work on in your repetition? Maybe it is simply spending each day with Christ. I struggled to set aside time each day to have some quiet time. But I heard many people having success by setting aside the same time every day to be with Christ. So I picked breakfast. I love the quiet mornings listening to the Word as I eat my breakfast and drink my coffee.
However, maybe you need to change the story you have been writing for yourself first. I want you to know that it is never too late. Christ has had His arms waiting for you. You can change your story today by accepting Christ into your life as your Lord and Savior.
Tomato Soup:
This recipe was easy and super cheap! Maybe you are like me where you make a recipe, and then you have extra ingredients that sit there on the shelf or in the fridge. We sometimes never get around to using them! This is what happened to me, I had extra tomato paste, and I had no idea what to do with it. Then I had an idea, TOMATO SOUP! Who knew you could make a delicious bowl of tomato soup with tomato paste!?!
Recipe
Add the pasta to a small saucepan and cook over medium heat until it darkens in color and starts sticking to the pan. Keep it moving, spreading it out and scraping it up with a wooden spoon or flexible spatula, so it does not burn.
Once it has darkened a shade or two, add 1/2 a cup of broth and whisk until smooth. Add salt and sugar, then whisk in more broth until the soup is as thick or as thin as you like it.
If you enjoy some spice in your soup, add some Rotel, which has Diced tomatoes and green chilies.
Remove from the heat, whisk in a tablespoon of cream, and adjust the seasonings if needed.
Serve with your finest grilled cheese sandwich, and do not forget to add croutons to the soup! (My secret is I love Cheez-its, and I add them to my soup instead).
Half a can of tomato paste (about five tablespoons)
1 cup broth of your choice (you will probably not use all of it)
1/2 teaspoon sugar
1/4 teaspoon salt (omit if your broth is very salty)
One tablespoon heavy cream (or your milk of choice, I used almond  milk)
Optional: Garlic powder, onion powder, MSG, white pepper, oregano, or any other herb or spice you like; season to taste.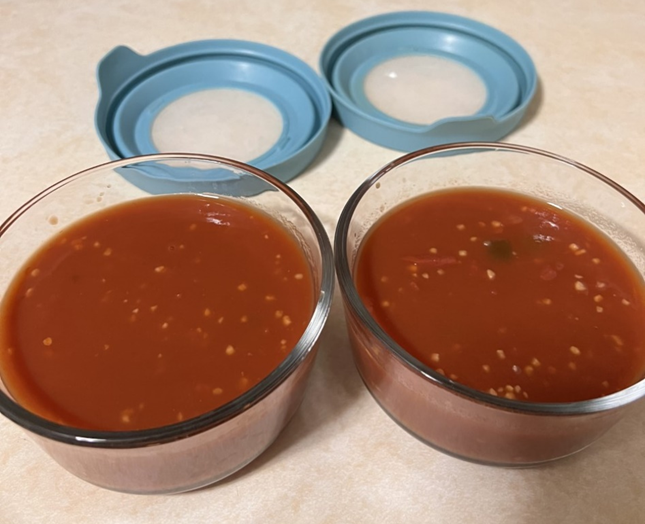 I would love to hear if you make this! Contact me at Shine.FM by texting 855-987-4463 and make sure you say, "Hey Mikayla"!