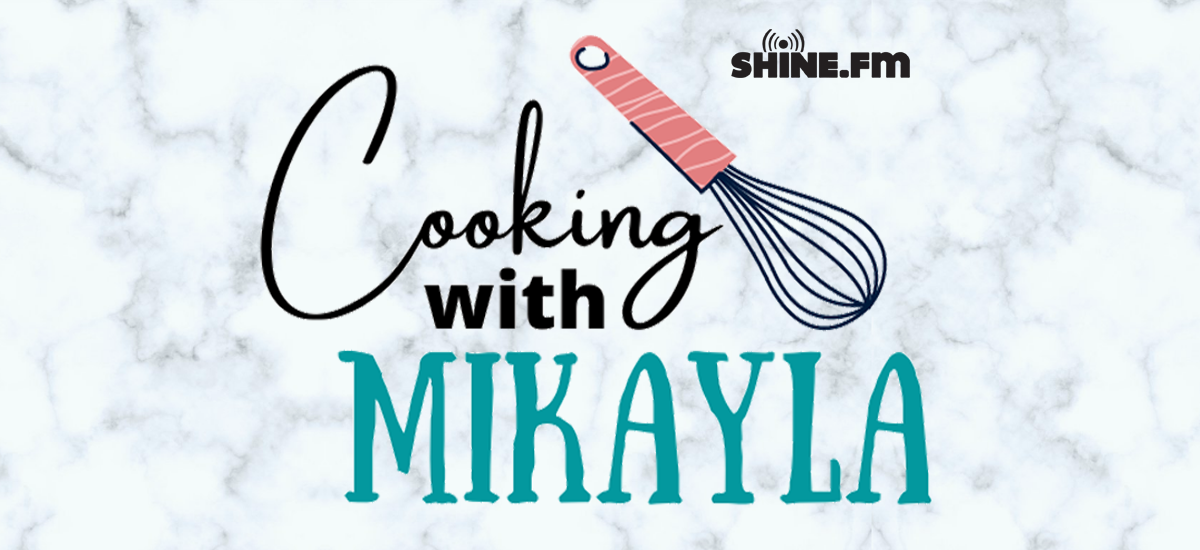 There are people in our lives who leave an imprint on us—Megan from Shine.FM mid-days have been one of those people in mine. I am honored to share an office space with her as her joy spills out every day.  
One of our goals in life should be to live differently than this world and leave an imprint of love on the people we come in contact with.
What kind of imprint have you left on others' lives? Does your joy spill out on others, or do you bring people down with you?
I love what Romans 12:2 says:
 "Don't become so well-adjusted to your culture that you fit into it without even thinking. Instead, fix your attention on God. You'll be changed from the inside out. Readily recognize what he wants from you, and quickly respond to it. Unlike the culture around you, always dragging you down to its level of immaturity, God brings the best out of you, develops well-formed maturity in you" (The Message).
When we live this way, we radically transform the way we love. And the cool thing is God is love! So, when we live out this verse, we reflect our Creator and leave an impression on others that they cannot help but say, "wow, he/she is different!".
But how do we do this practically? I'm not sure how this might apply to your life individually, but I know that when you ask the Holy Spirit, he will renew your mind and use this truth to transform you.  
Megan here at Shine is just one example of a person in my life who lives this truth out. But Megan has left other imprints on my life too…..
Megan has had a tradition to do "Soup Friday," she has made soup each Friday for the past couple of weeks! I have been so impressed hearing about what she has made and realized I have never made homemade soup that I decided I had to try it! So off to Pinterest, I went, and I found a slow cooker recipe (I thought that might be an easier place to start).
I tried this and was very impressed. Although I'll be honest with you, I felt like it was missing something, so if you make it and find out what that might be, I'd love to know!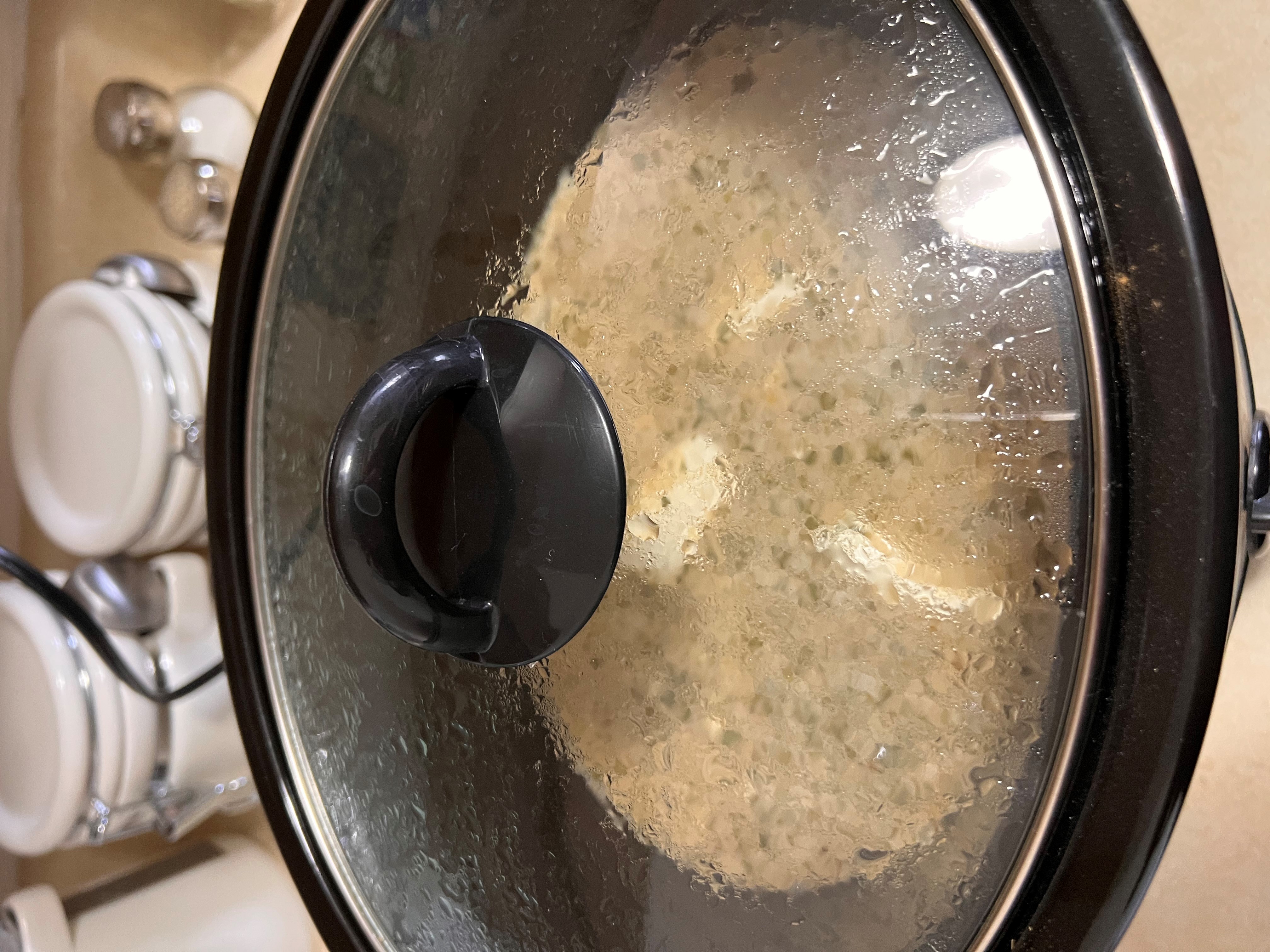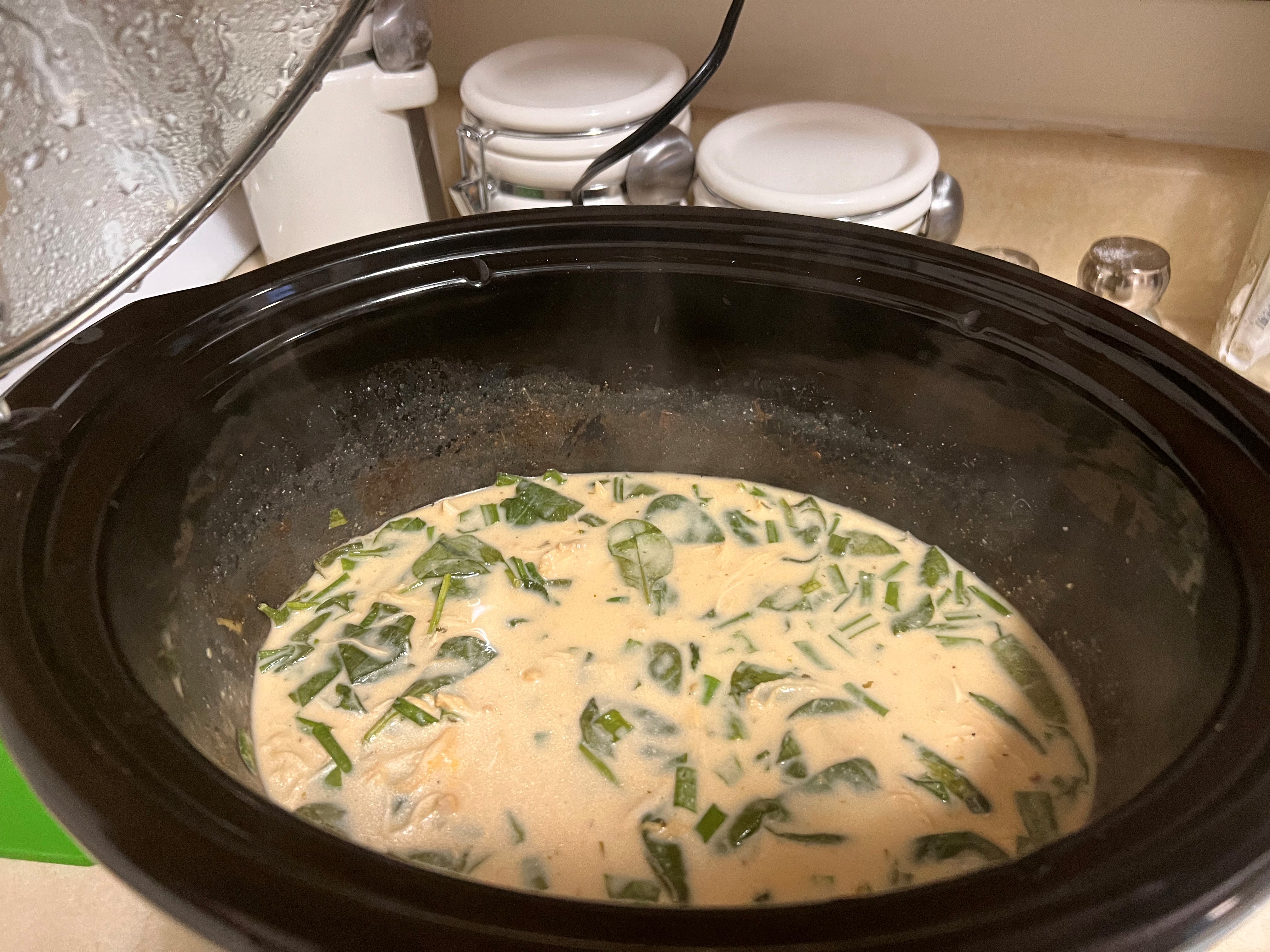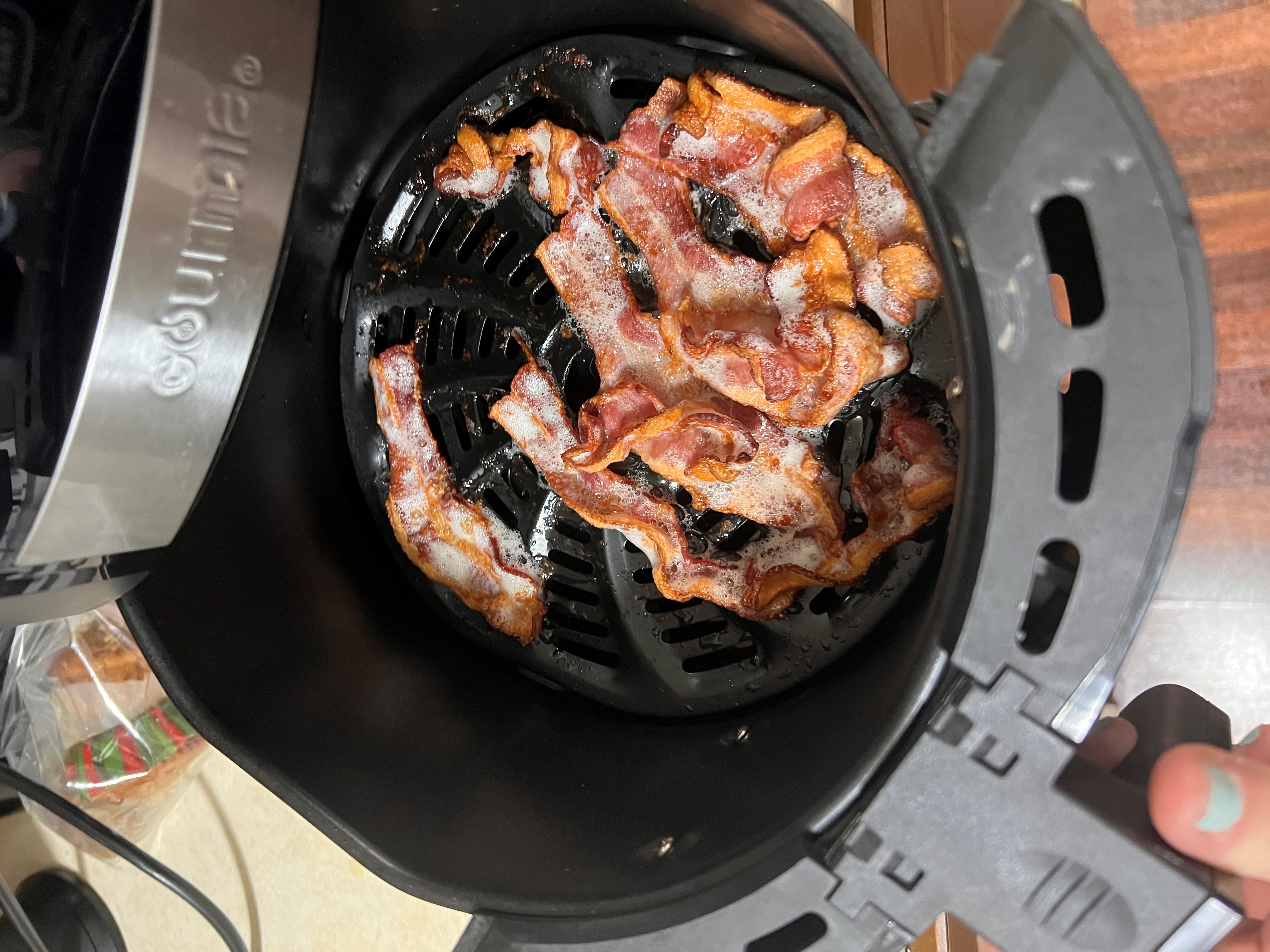 Slow Cooker Creamy Chicken Soup
2 boneless skinless chicken breasts
6 cups low-sodium chicken broth
1 cup cooked chopped bacon
1 (1-oz) packet ranch seasoning & salad dressing mix
1 teaspoon cumin
1 tablespoon chili powder (if desired, I left it out)
1 teaspoon garlic powder
1 (8-oz) package cream cheese
1 cup shredded cheddar cheese
2 cups baby spinach
 
DIRECTIONS
1. To make the slow cooker cream cheese chicken: Add the chicken, cream cheese, ranch seasoning, cumin, and garlic powder to a 6-quart slow cooker.
 
2. Add chicken broth, cover with the lid, and set to cook on LOW for 6-8 hours.
 
3. Remove the cooked chicken from the slow cooker and shred with 2 forks. Return to the slow cooker.
 
4. Stir in spinach and cheddar cheese into the sauce. Mix with a spoon until cheese is melted and spinach has wilted.
 
5. Cook your bacon the way you wish, but I recently tried throwing it in my air fryer and I was very impressed! Add crispy bacon. Serve the slow cooker cream cheese chicken soup immediately. Enjoy!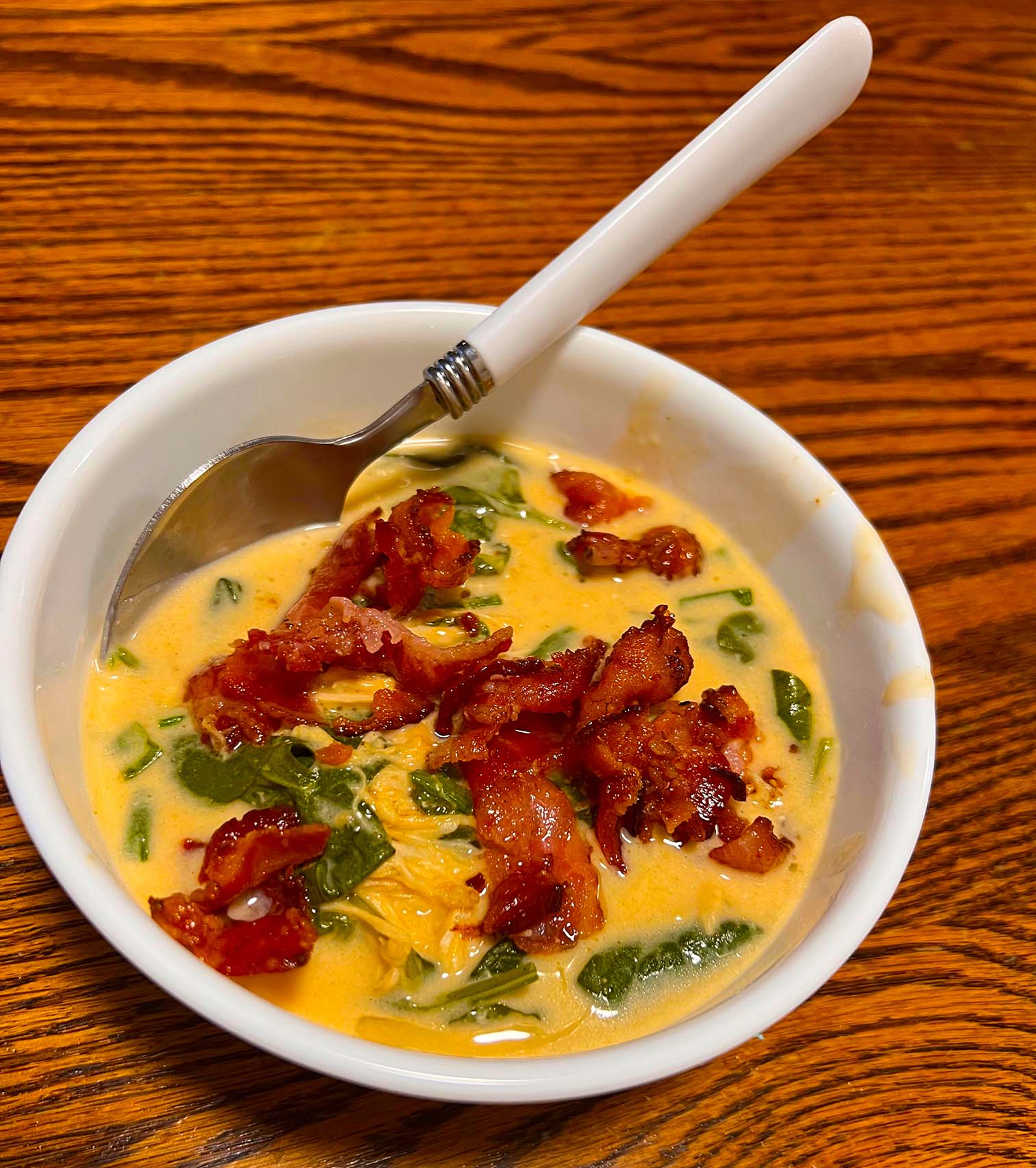 I will love to hear if you make this! Contact me at Shine.FM by texting 855-987-4463 and make sure you say, "Hey Mikayla"!