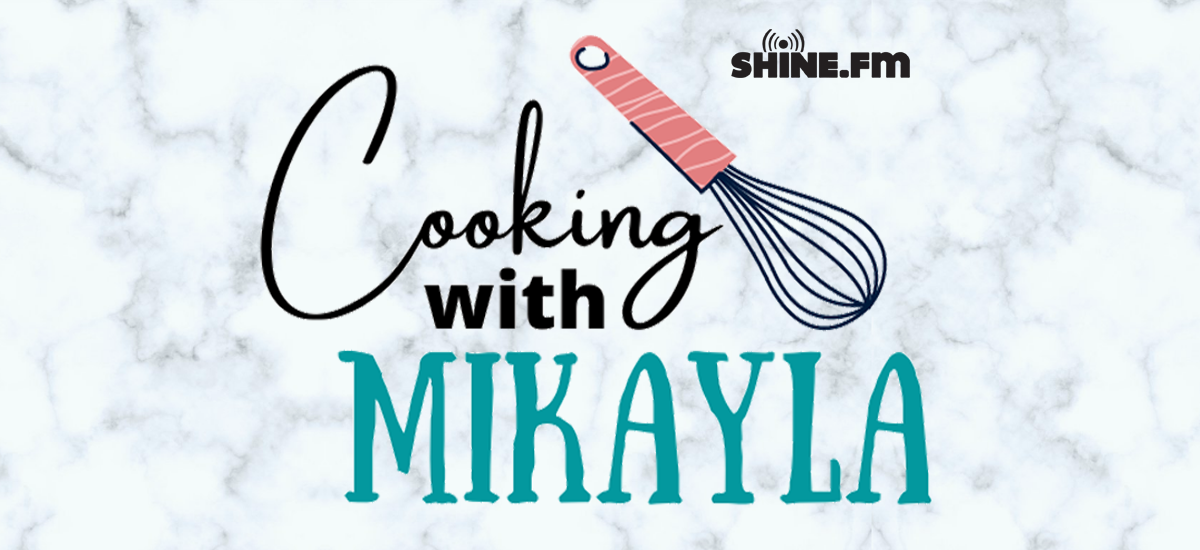 Oreos are a gift and a weakness. Do you love Oreos as much as I do? I remember as a kid visiting my Great Grampa in his nursing home, and I would open a drawer, and it would be FILLED with them. Somehow ever since, I have used my great grandpa's love for Oreos as my excuse as to why I love them, too. When you love something so much, you don't realize that it could actually be even better than what you know it to be now.  
 
But that's kind of what our love with God is like. There is so much about our Heavenly Father that we don't know about. And that is why we should choose to pursue Him, getting to know Him daily.  
 
Now, as far as Oreos go, maybe we shouldn't pursue them daily... 😊
 
When I heard that you could fry Oreos, I knew I had to try it! My sister introduced this recipe to my cousins and I a couple of months ago. We were all in awe (as we all share that same gene from our great-grandpa). So, suppose you are anything like us, you will definitely need to try this recipe and see for yourself that Oreos can be even better than you knew!
 
Recipe: Air-Fried Oreos
 
You are going to need an air fryer! (this is how I make it, but let me know if you know of another method!)
 
3 Ingredients
-    2 Tbsp Powdered Sugar
-    8 Oreo Cookies (plus extra for snacking)
-    1 8-ounce can of crescent rolls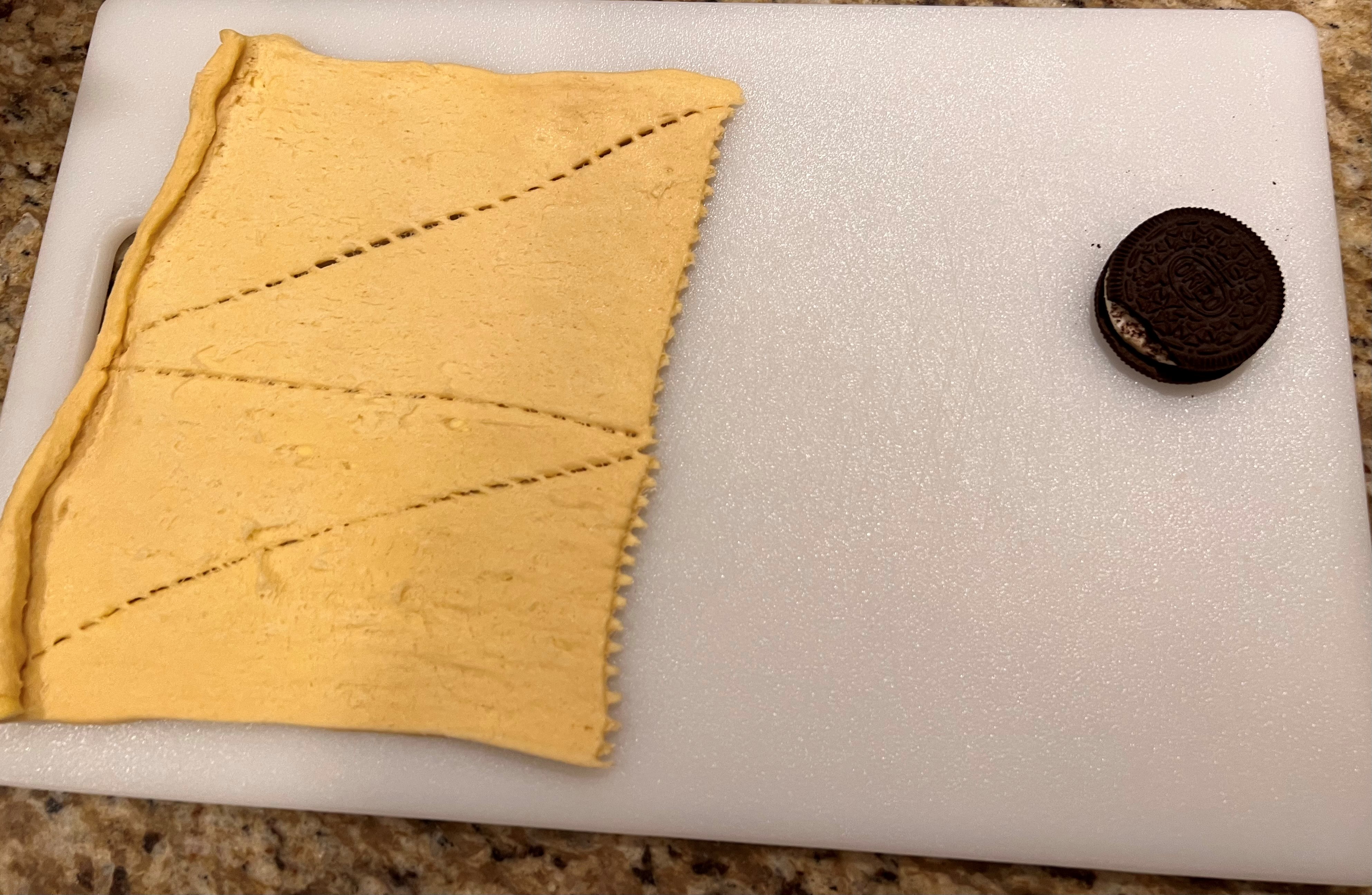 Preheat the air fryer at 350F degrees. Unroll and separate the crescent rolls and place an Oreo on the broader end of each dough piece.
Fold and wrap the dough up around the Oreo and press to seal.
I recommend spraying the air fryer's basket with Pam spray or coconut oil!
Place the crescent-wrapped Oreos in the basket about an inch apart.
Cook at 350F degrees for 4 to 5 minutes.
Remove from the air fryer and dust liberally with powdered sugar. I had them in tin foil and shook them a bit to get them fully covered.  
 
Enjoy!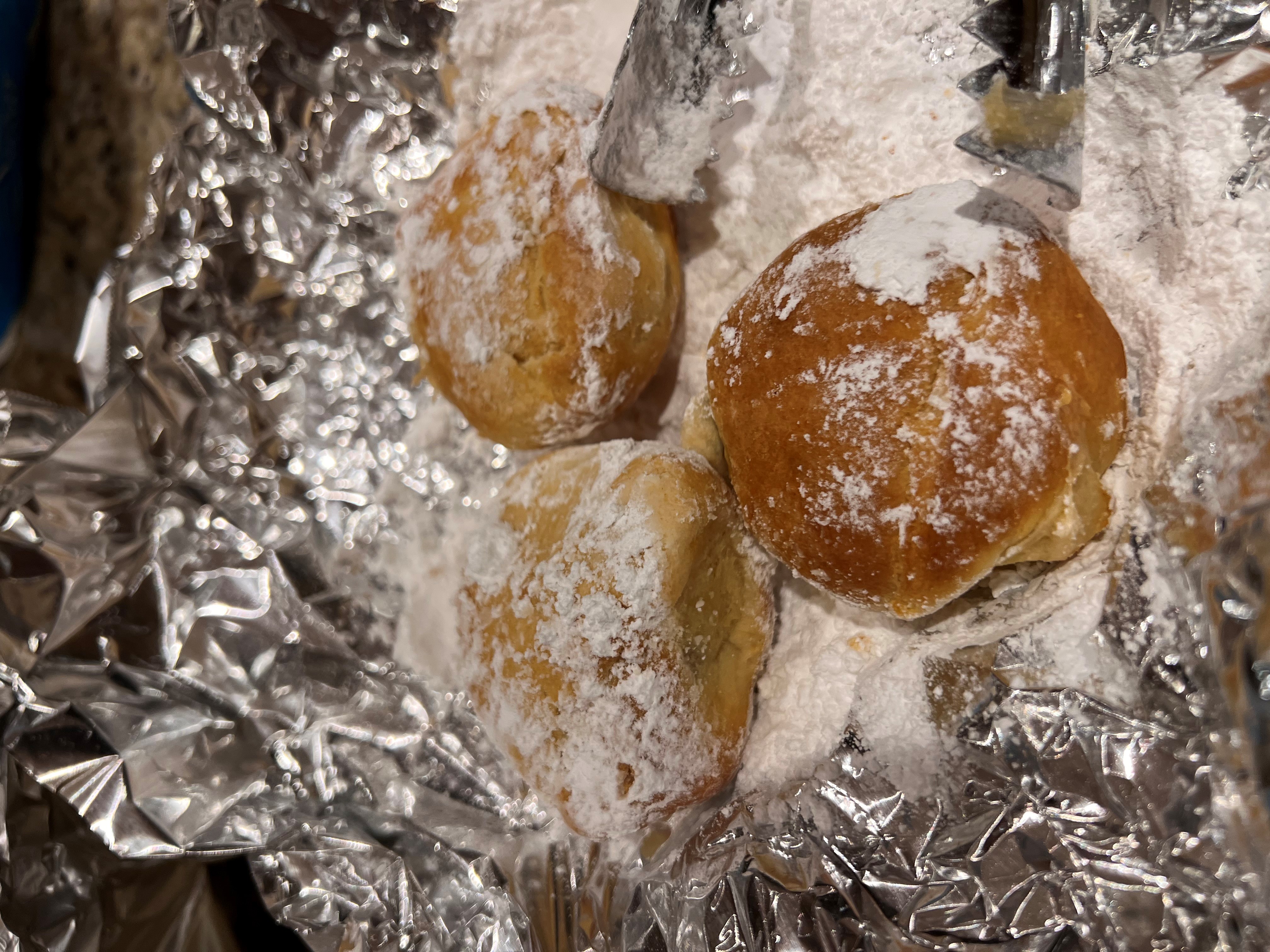 I will love to hear if you make this! Contact me at Shine.FM by texting 855-987-4463 and make sure you say, "Hey Mikayla"!