Chicken and Cauliflower Gnocchi soup
 
This soup is a "copycat" soup, and it is made to be like Olive Garden's Chicken and Gnocchi soup. Let me tell you, if you have never tried that soup, you are missing out. I LOVE THIS SOUP. The creaminess is just right, not overpowering, and perfectly matches the rest of the ingredients.
Have you ever tried to copy something, but it never seems right? You may have tried it repeatedly, but it will never compare to the original! Well, that happened to me with this soup. My first problem arose when I was trying to purchase the ingredients. I was looking for normal Gnocchi but only found Cauliflower Gnocchi. I decided it could not be a huge deal, so I went with it.
I have made it twice now, and it is still just not the same compared to the authentic Olive Garden soup (Now, do not for a second believe that this soup does not taste good because it does, and that is not what I am saying). I am trying to say that the original will always be better.
The same goes for God's word. The original will ALWAYS be better. I want to remind you that there are no knock-offs of God's Word.
Although it is a lot to digest, we have to be aware that some people will try to come up with false ideas about what the Bible says. 2 Timothy 4:3-4 warns us that there will be people who will try to preach false doctrine:
"For the time will come when people will not put up with sound doctrine. Instead, to suit their own desires, they will gather around them a great number of teachers to say what their itching ears want to hear. 4 They will turn their ears away from the truth and turn aside to myths".
Yes, that was a lot for a soup recipe.
The truth is this: His Truth is alive and active. Alive meaning the Word of God produces life; Hebrews 4:12 says:
"For the word of God is alive and active. Sharper than any double-edged sword, it penetrates even to dividing soul and spirit, joints and marrow; it judges the thoughts and attitudes of the heart".
So, let's get to this soup! I made it the first time for just me, but then realized I had to share it! I made it for my mom's birthday the second time, and my whole family loved it. I hope you do too!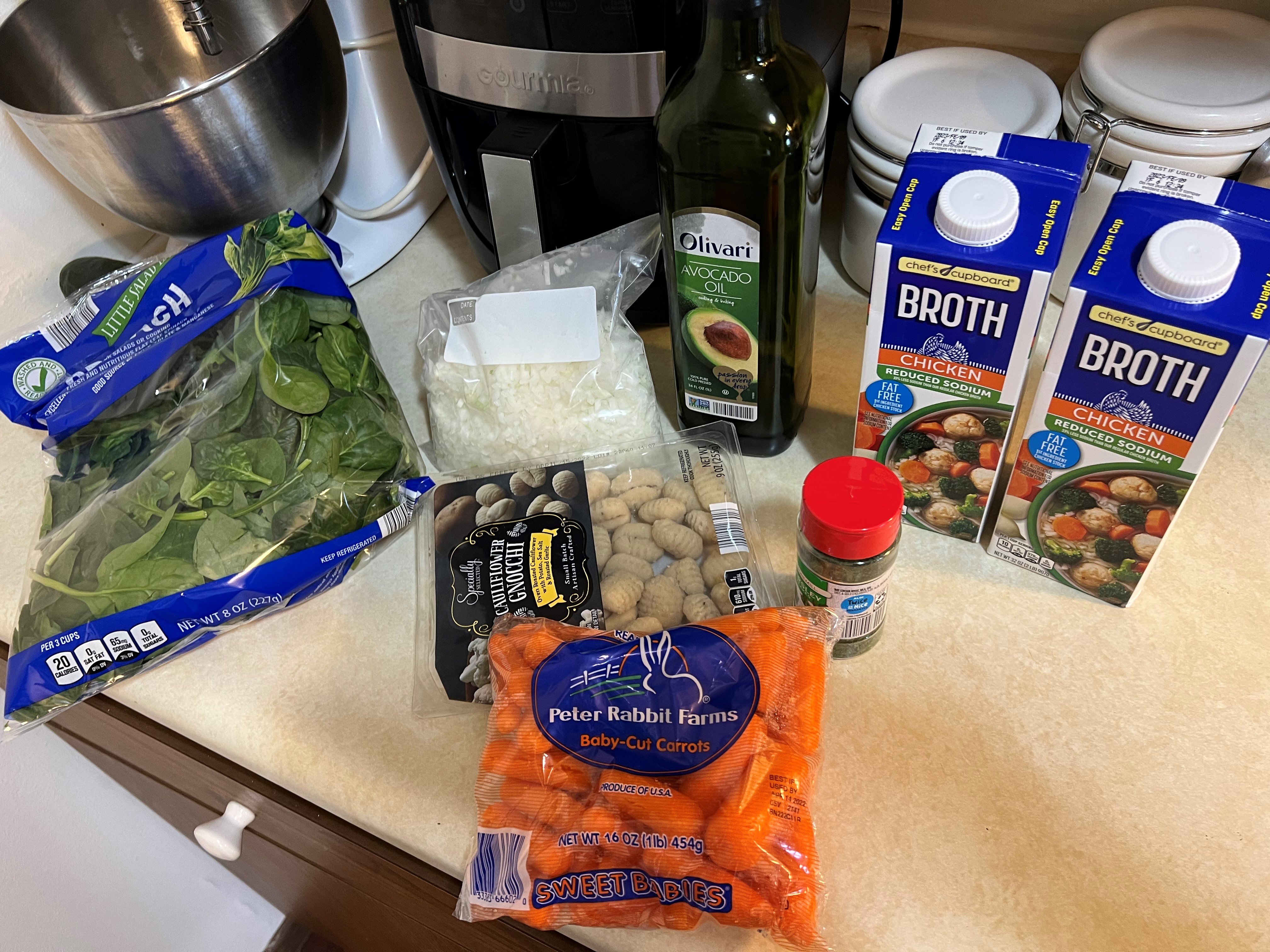 13 ingredients
Meat
1 lb Chicken breasts, boneless skinless cooked and shredded
Produce
1 cup Carrots
2 Garlic cloves
1 Onion, small
2 tsp Parsley flakes
1 cup Spinach, fresh
Canned Goods
6 cups Chicken broth
Pasta & Grains
1 package 16 ounces mini potato gnocchi, mini – (I found a cauliflower version at Aldi that I ended up loving!)
Baking & Spices
1/4 cup All-purpose flour
1 Salt and pepper
Oils & Vinegars
1 tbsp Olive oil
Dairy
4 tbsp Butter
2 cups Milk
 
HOW TO MAKE CHICKEN GNOCCHI SOUP:
In a large Dutch oven or stockpot, melt butter and olive oil together.
Add your onions, carrots, and garlic and cook until onions become translucent.
Whisk in your flour and let cook for a minute. Then, slowly stir in your chicken broth and simmer until it starts to thicken up.
Meanwhile, in a pan, cook your Gnocchi according to package directions, drain and set aside.
Add your milk to your veggie and chicken broth mixture and bring to a boil. Stir in your seasonings.
Once at a boil, reduce heat and add your Gnocchi, spinach, and chicken simmering until heated through and thickened.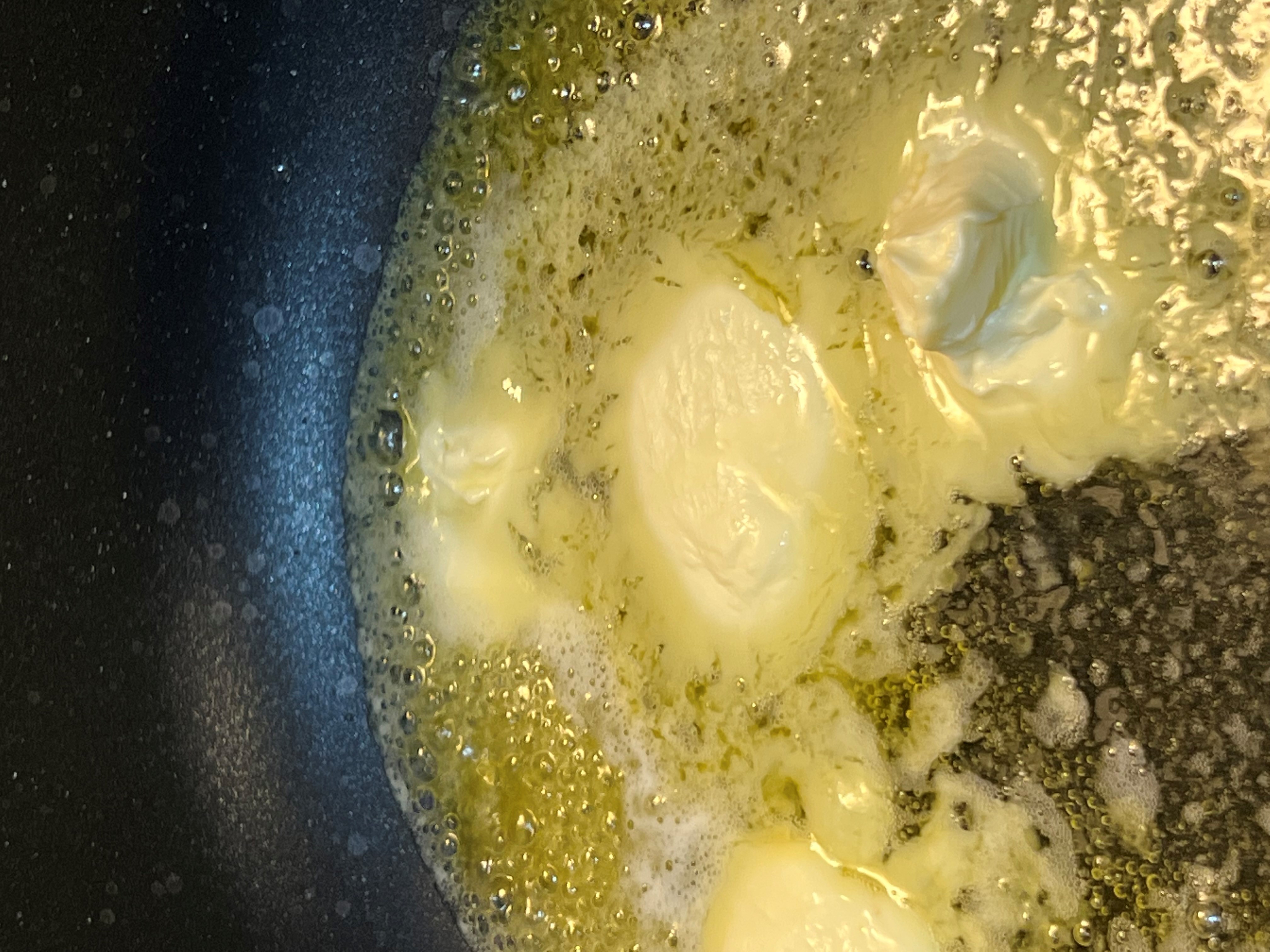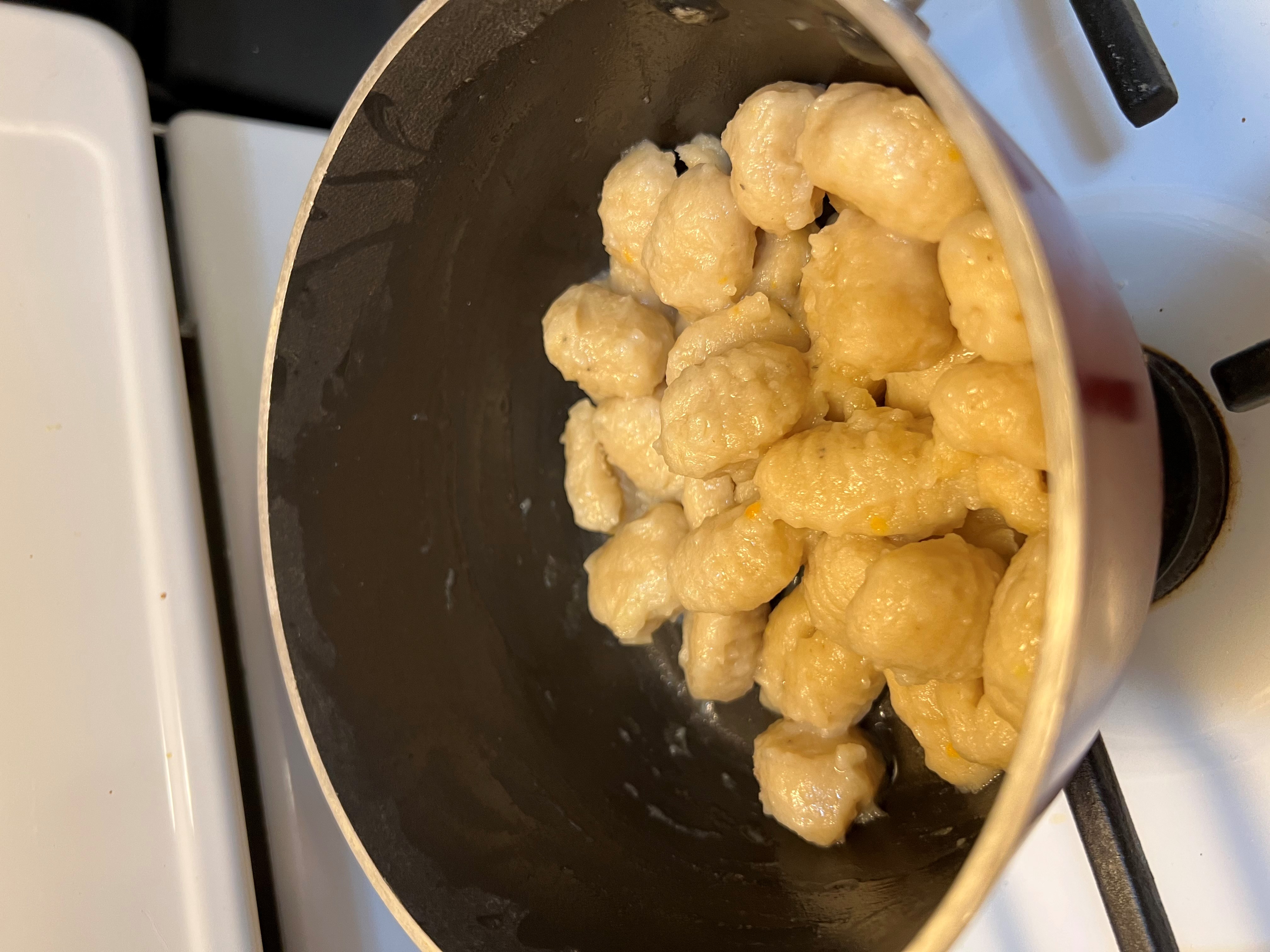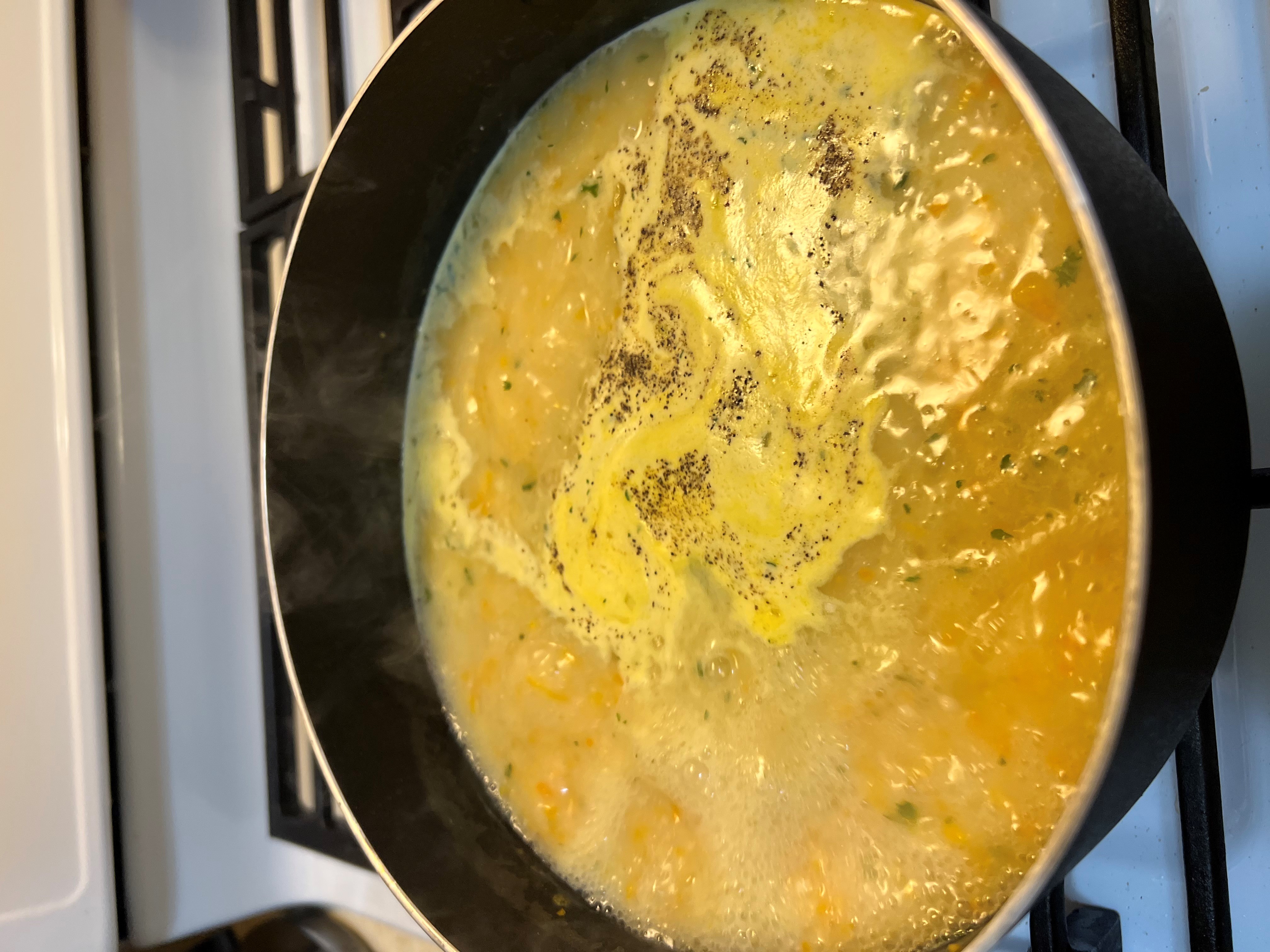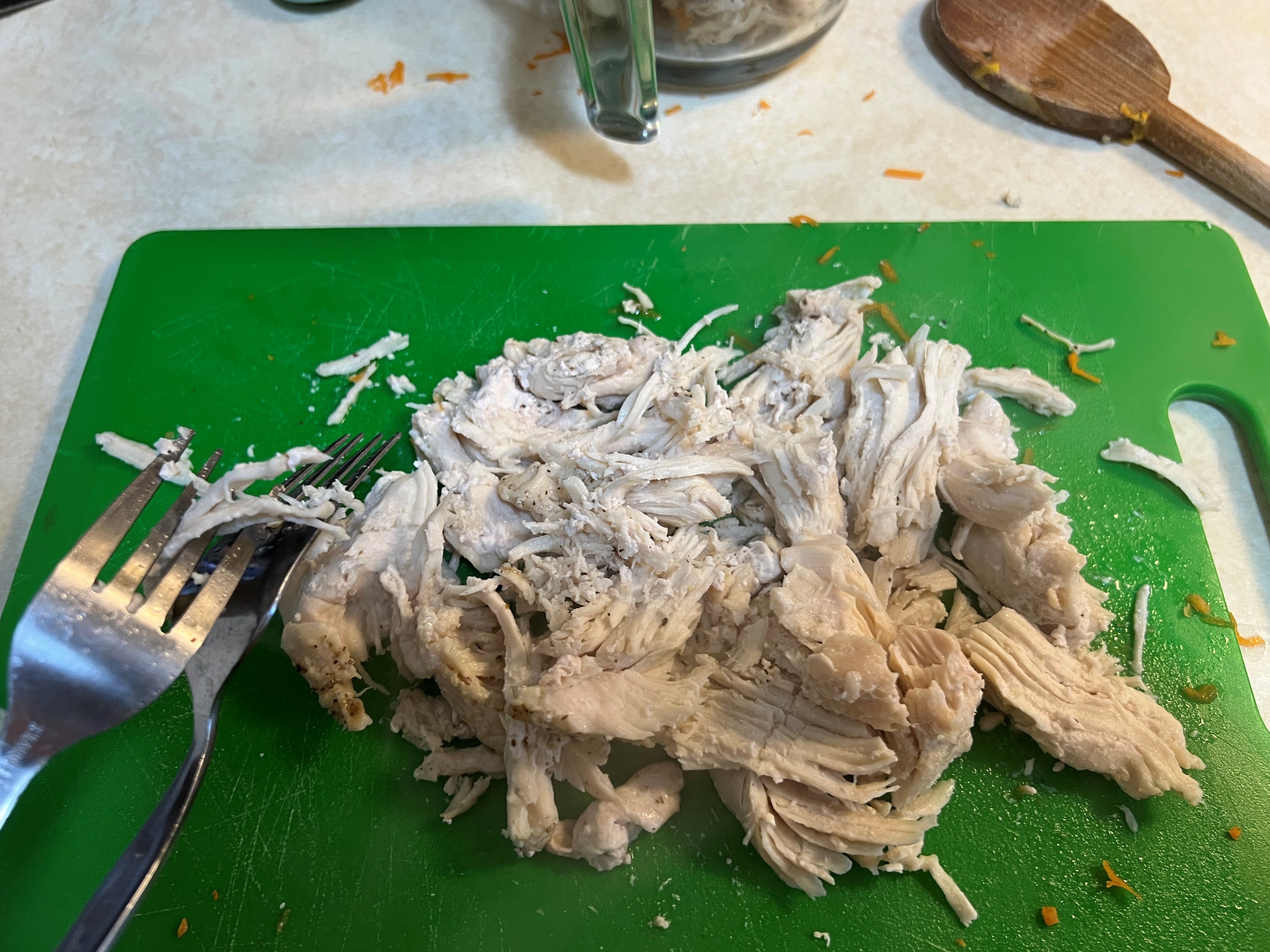 This only took me 30 minutes to make. Super easy, fun, and well worth it. Also, if you need to feed many people, I felt that it was cheap for what I got out of it.
I will love to hear if you make this! Contact me at Shine.FM by texting 855-987-4463 and make sure you say, "Hey Mikayla"!