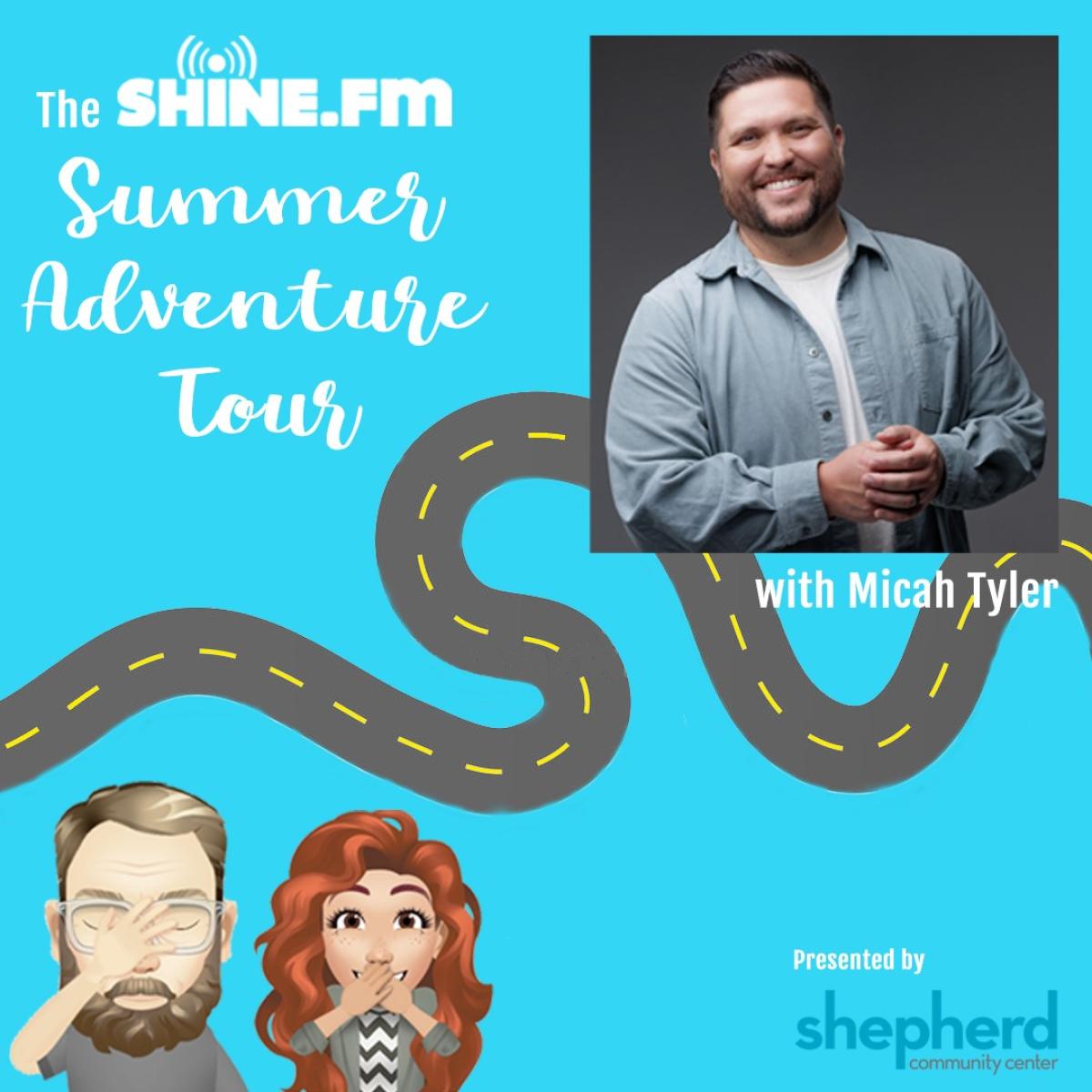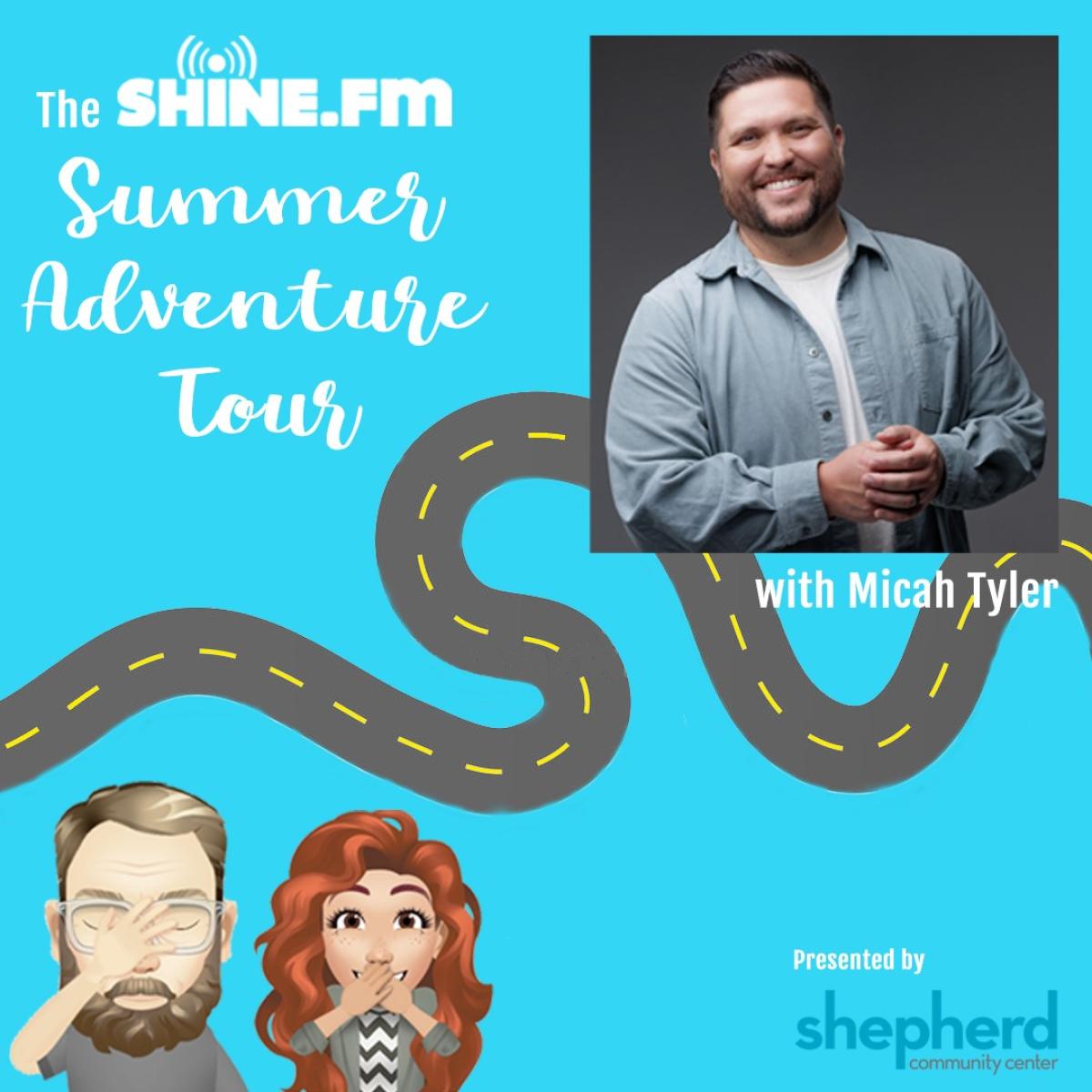 Date:
July 17, 2023 8:00 am - July 21, 2023 7:00 pm
Location:
One University Ave BOURBONNAIS, IL
Details:
Brian & Steph are taking the show on the road this summer. Micah Tyler will do a free acoustic show each night immediately following our show. Our show begins at 3CT/4ET. We can't wait to celebrate the summer season with you! 
Monday, July 17th - 4pm EST
NorthPointe Community Church 505 E. Webb Dewitt, MI 48820
Tuesday, July 18th - 3pm CST
River Valley Christian Fellowship 800 Cardinal Drive Bourbonnais, IL 60914
Wednesday, July 19th - 3pm CST
Valparaiso Nazarene Church 2702 E. Glendale Blvd. Valparaiso, IN 46383
Thursday, July 20th - 4pm EST
ONE Church 2734 S. Washington St. Kokomo, IN 46902
Friday, July 21st - 4pm EST
Turning Point Church 3600 N. Morton Franklin, IN 46131
We are partnering with Shepherd Community Center to collect school supplies at each location. Help us giveback to the community by bringing school supplies when you join us for our live show and the Micah Tyler performance! 
This is a free event - no tickets or registration required. 
About Micah Tyler: 
Micah Tyler is a singer, songwriter, worship leader and native to Buna, Texas. Following two independent releases, he debuted the EP Different (2016) and the LP of the same name under Fair Trade Services. When setting out to write songs for his second album, New Today, singer-songwriter Micah Tyler hoped to tell the most authentic stories he could with the life experience he had. His goals were two-fold. One, that the songs would line up with God's word and two, that they would be about something he'd personally experienced. What he didn't count on was his whole world caving in when Hurricane Harvey hit his hometown of Buna, Texas and his brother being diagnosed with stage four colon cancer.
The title track "New Today" was written while Micah was in the midst of the valley, worried for his family, his brother, and the future. "I would pray, 'God, I know Lamentations says Your mercies are new every morning, but I'm not seeing it right now.'" With lyrics that ring hauntingly true, Micah's pleading vocals powerfully convey both searching for God in times of darkness while also trusting Him in all things.
But it wasn't all valley moments. In the same way that life is a mixture of joy and sorrow, he found himself writing what he calls "party songs." Both "AMEN" and "Walking Free" were written on the other side of his brother's diagnosis and the news that he'd beaten cancer. "Walking Free," which Micah wrote with Matthew West and AJ Prius, is a joy-filled jam about believing God can walk you into freedom no matter what situation you're facing.
His most recent singles "I See Grace" and "Praise The Lord" are the primary tracks for his new EP People Like Us in 2023. "I See Grace" is the sixth No. 1 radio hit to his name. Tyler has numerous other achievements such as a GMA Dove Awards New Artist of the Year nominee (and two other GMA Dove Award nods), is a K-LOVE Fan Awards Breakout Single nominee, has two BMI song awards, and was GMA's Immerse Conference Male Vocalist of the Year (2012).
Return to Events