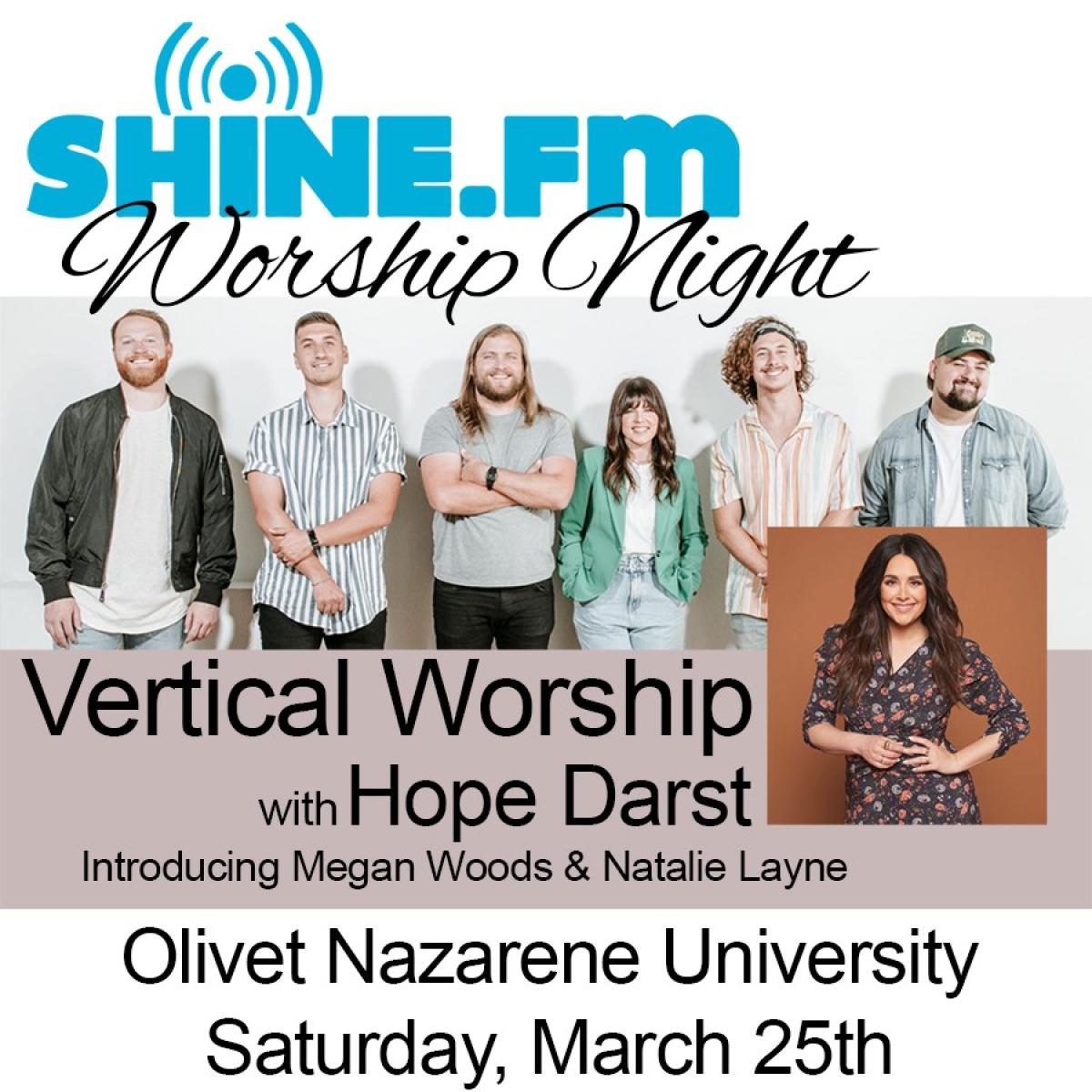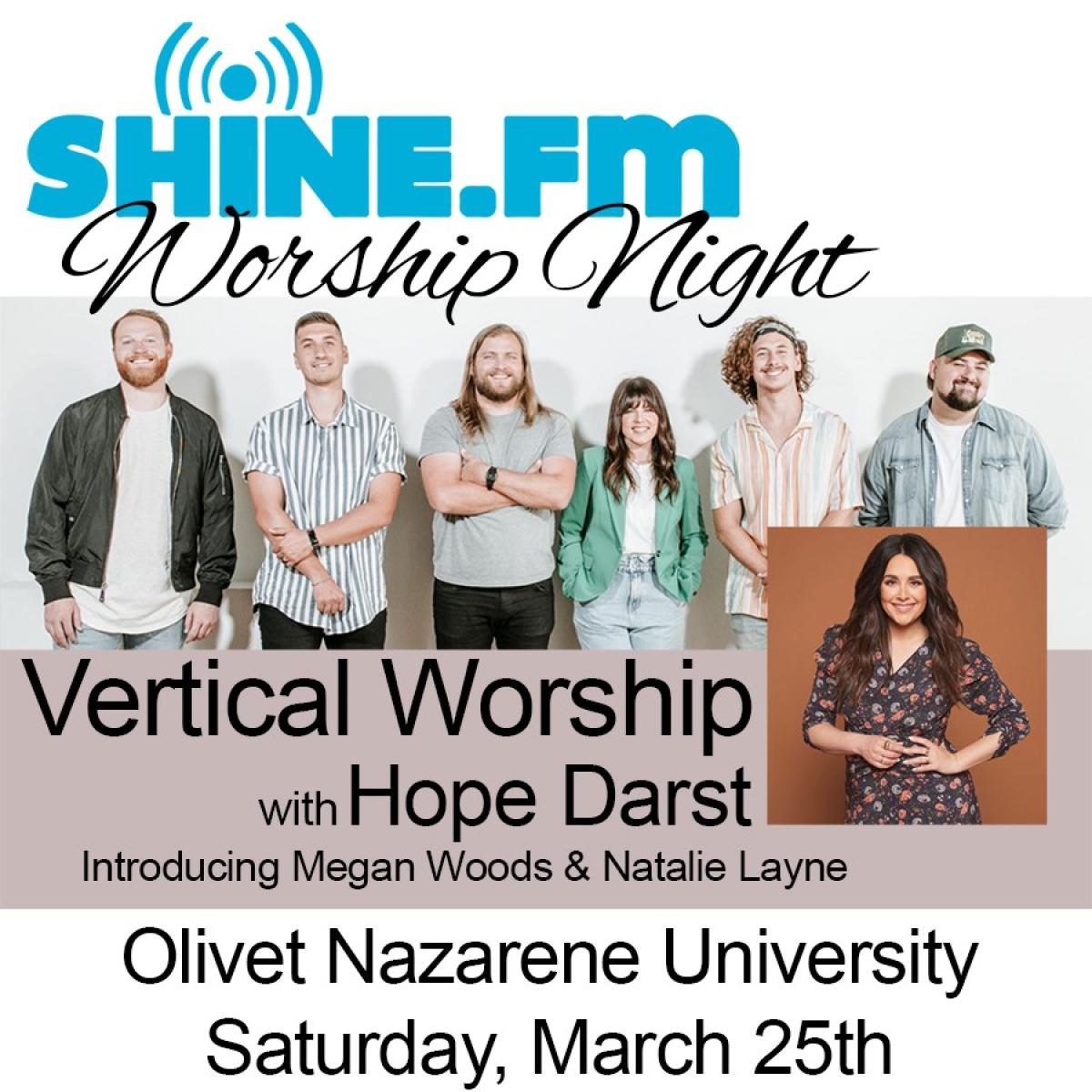 Date:
March 25, 2023 7:00 pm - 9:00 pm
Location:
One University Ave BOURBONNAIS, IL
Details:
Shine.FM welcomes you to our first ever annual Worship Night! Join us for an evening of worship in Centennial Chapel with Vertical Worship, Hope Darst and two upcoming artists, Natalie Layne, and Megan Woods. We can't wait to get our praise on with you!
Date: Saturday, March 25, 2023
Showtime: 7pm
Location: Centennial Chapel on the campus of Olivet Nazarene
Price: $20-30
*VIP offers early entrance into the venue and a Q&A with performing artists.
Schedule:
5:00PM—VIP Doors open
5:15pm— VIP Q&A
6:00pm— General doors open
7:00pm— Start of show
General Admission
Centennial Chapel
Olivet Nazarene University
1 University Ave
Bourbonnais, IL  60914
About Vertical Worship: Based in Chicago, Vertical Worship is a collective of worship leaders & songwriters spanning multiple campuses at Harvest Bible Chapel. Their songs include the powerful song and radio hit "Yes I Will," as well as popular songs worship songs "Open Up the Heavens," "Spirit of the Living God," and "Exalted Over All." Their latest release is "Grace Is On Our Side" which features the songs "Faithful Now" and "Over and Over" among others. Vertical Worship aims to serve the global church with worship songs, worship leader training and encourage believers everywhere to hold on to hope just as the lyric of "Faithful Now" proclaims 'You were faithful then, You'll be faithful now.' Their latest singles, "Blessed" and "How Good Is He" are out now.
About Hope Darst: Hope Darst is a worship leader who desires to see people encounter the love of Jesus and be restored and set free in His presence. Whether it's crafting songs for artful expression or corporate praise, Hope's goal is the same – to worship God in everything.
About Natalie Layne: Growing up in Colorado Springs, Colorado, Natalie Layne was constantly surrounded by music. Her family instilled in her a love of music from a young age as she watched her mom sing and lead worship, and her dad play bass and trombone. Natalie began leading worship at the age of 12 and spent much of her time at church. She learned to lead worship and write her own songs from several worship pastors.
Get directions
Return to Events