Date:
August 20, 2020 3:00 pm - 5:00 pm
Location:
7570 E 109th Ave Crown Point, IN
Details:
It's a SHINE.FM Sticker Stop! Brian and Steph from the SHINE.FM Afternoon Adventure will be out at the State Farm office of David and Regina Santana in Winfield/Crown Point, Thursday, August 20th from 3pm - 5pm. Come by and show us the SHINE.FM sticker on your car, or let us put one on your car and get a SHINE.FM water bottle and State Farm swag. Plus you'll be entered to win a 9ft patio umbrella with water resistant speakers!
Everyone will be masked up and practicing social distancing. Anyone who is not comfortable getting out of their car...no problem...we'll come to you. 
Come by and see us!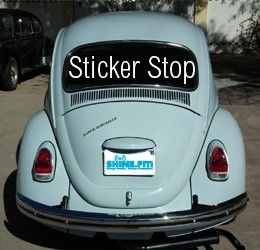 Get directions
Return to Events