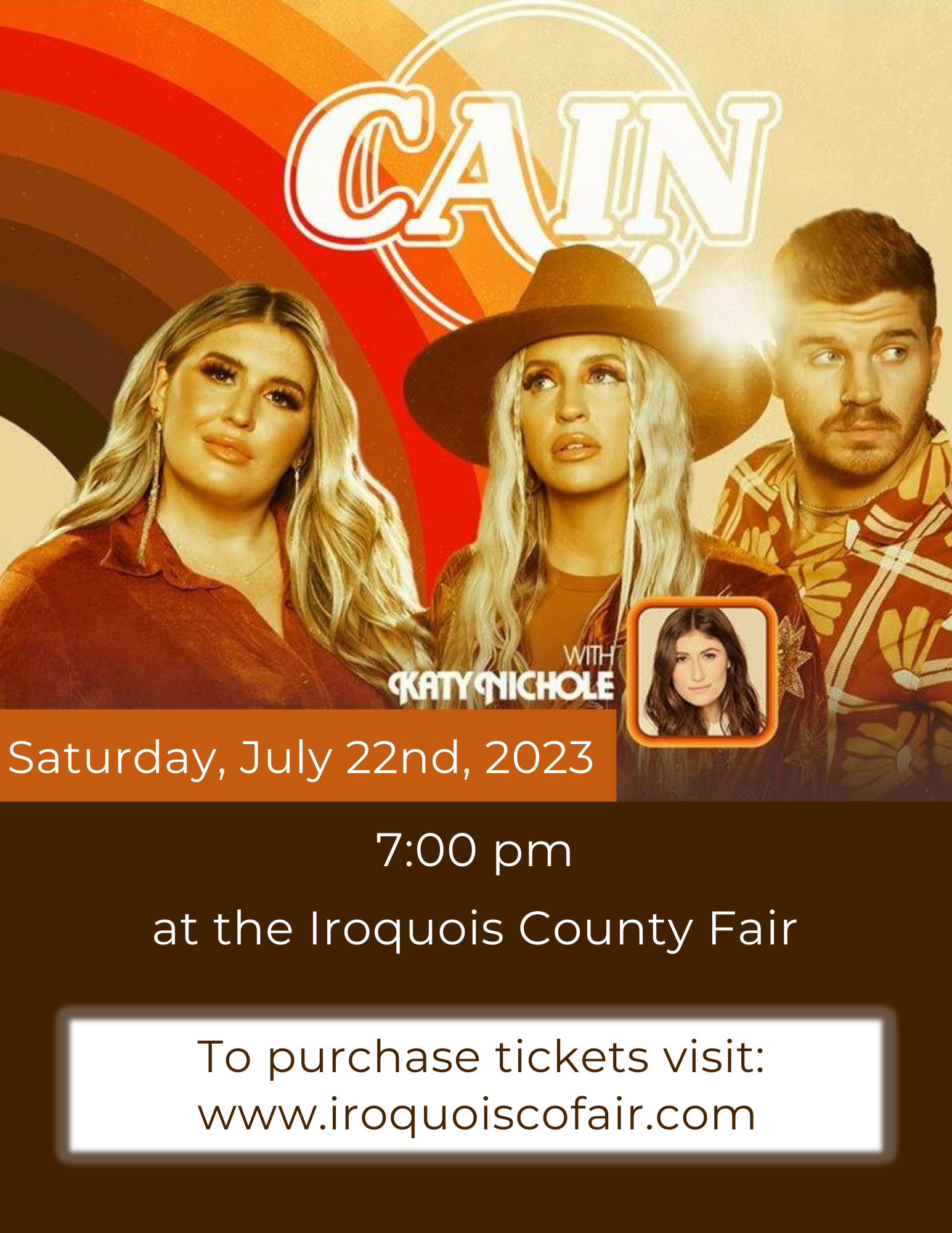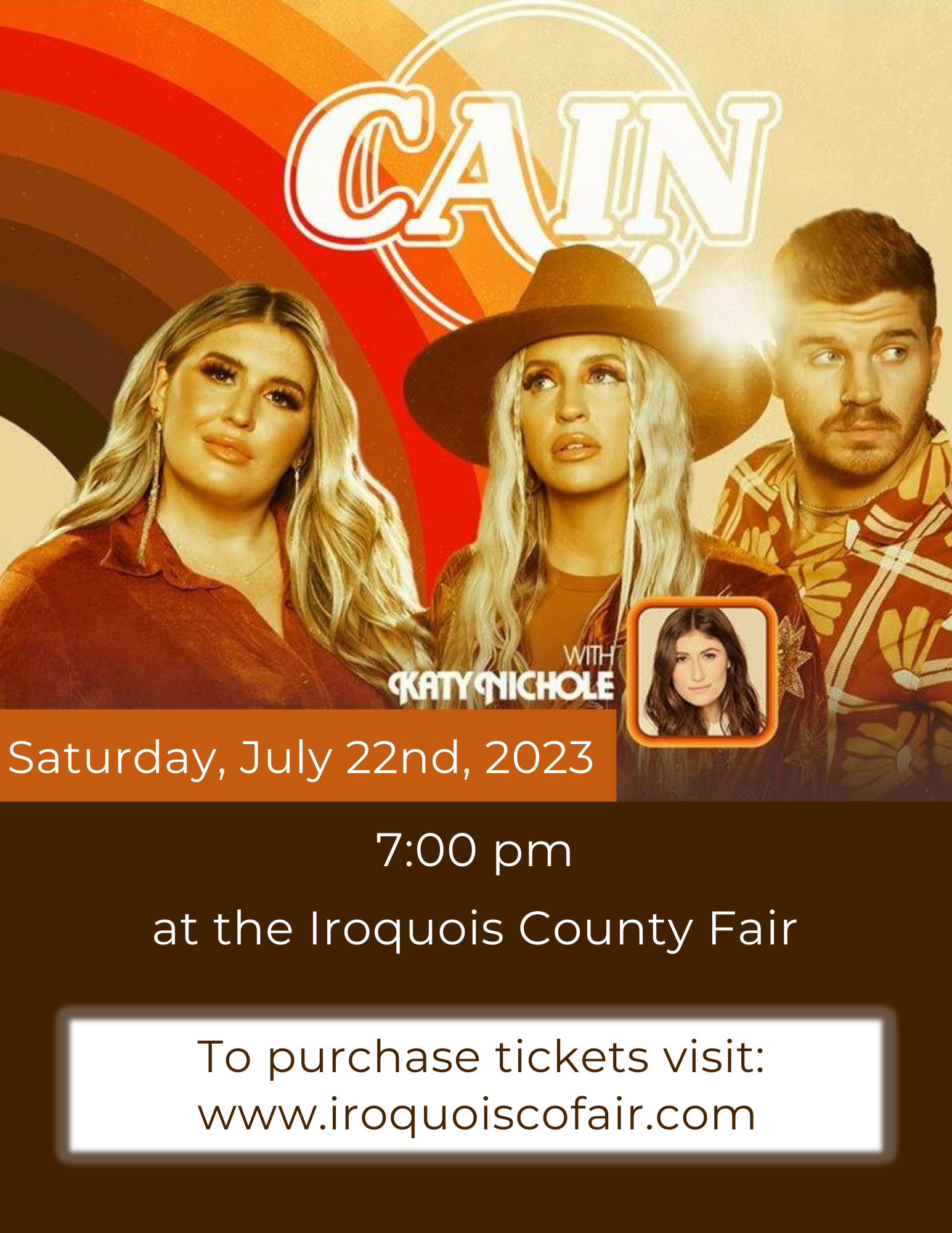 Date:
July 22, 2023 7:00 pm - 10:00 pm
Location:
1390 East 2000 North Road Watseka, IL
Details:
CAIN and Katy Nichole are coming to the Iroquois County Fair on Saturday, July 22!
Tickets go on sale April 28th!
Presale tickets include gate admission for the day and admission to the concert. Please print your ticket and have it available to show at the entrance gate upon arrival.
Grandstand and track seating is available for the event. Please bring your own lawn chair for track seating.
Gates to the grandstand and track will open at 6:00 pm.
*Children 5 and under do not require a ticket
About CAIN: Spend five minutes with the members of CAIN and you'll feel like you've spent the afternoon in the sunshine. The band's effervescent joy spills over onto each person they meet, their bright smiles as contagious as their chill-inducing harmonies. Pouring their perpetual joy into their debut album, 2021's Rise Up, CAIN – made up of siblings Madison Cain Johnson, Taylor Cain Matz, and Logan Cain – has discovered what it's like to live their calling while doing their favorite thing, singing about Jesus.
About Katy Nichole: Katy Nichole's music finds its genesis in her miraculous story of suffering, hope, and ultimately, healing. Her relationship with both music and God is inextricably intertwined with her path to health and wholeness. Experiencing supernatural healing in her own life from a debilitating, years-long bout with scoliosis, she shares an unwavering belief in God's ability to heal and the power of prayer that has swiftly turned her into a viral sensation thanks to her debut single, "In Jesus Name (God of Possible)." Becoming a sound-track for millions, the song is an earnest prayer of healing and breakthrough that Katy is humbled to sing over people.
Return to Events