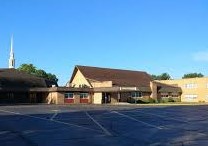 Congratulations to Pastor Rich Doering and Real Life Community Church, Portage, IN. for being named Shine.FM's Church of the Week for Sunday, July 11th, 2021. The church is located at  3134 Swanson Road, Portage, IN 46368.
They can be reached by phone at: (219)762-6544
Visit their website at https://www.reallifecc.org  for service times and additional contact info.