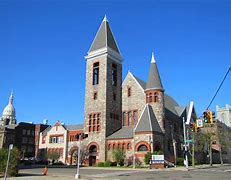 Congratulations to Pastor Tim Palmer and the people of Christ Community Church, Lansing, MI. for being named the SHINE.FM Church of the week for Sunday, October 15th!   The church is located at 227 N Capitol Ave, Lansing, MI 48933. 
They can be reached by phone at (517) 482-0600 . For more information visit their website at https://www.christcommunitylansing.org/
If you would like to recommend a church to us, please fill out our recommendation form.