Do you ever feel small?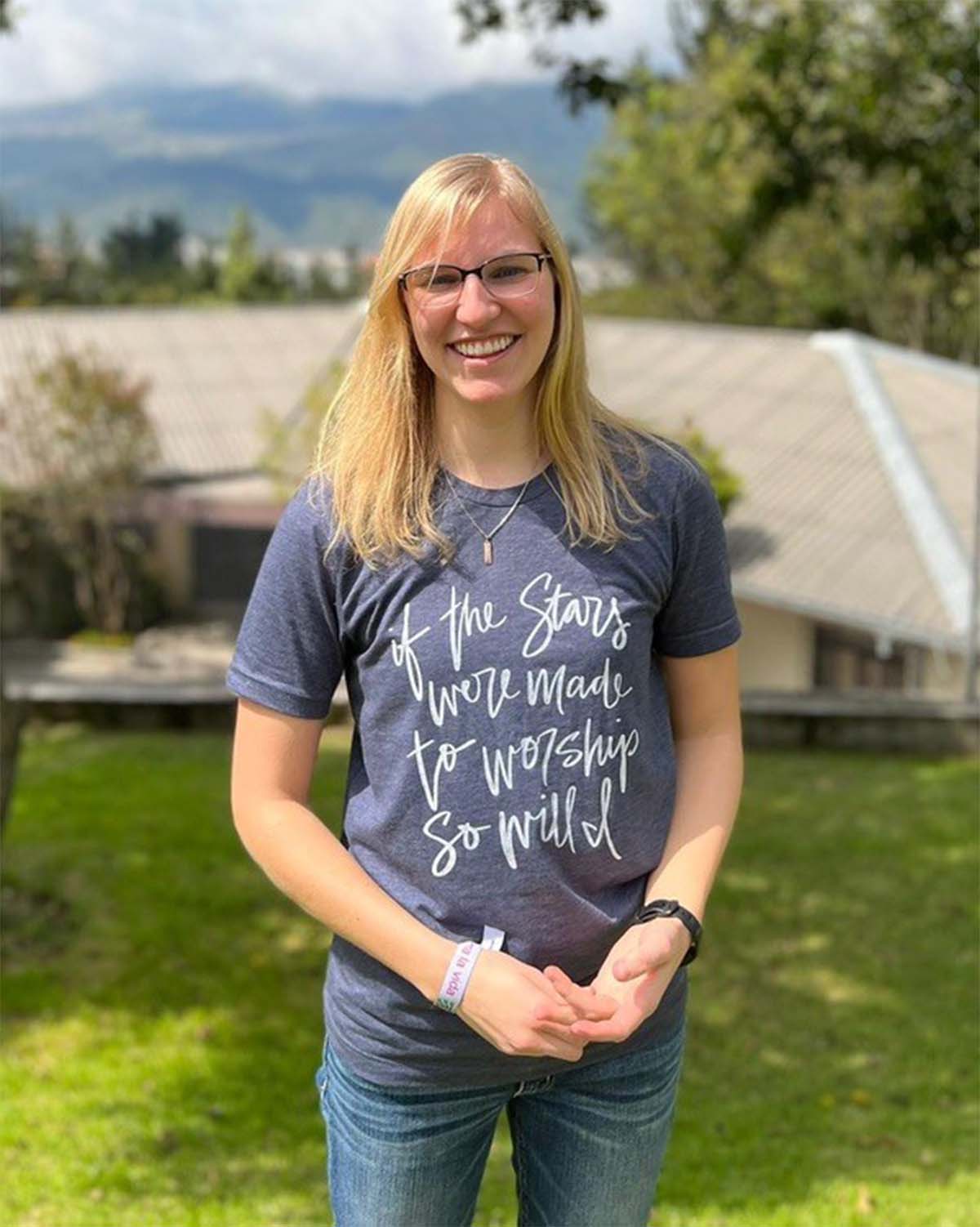 Maybe you've stood at the ocean's edge or gaped upward at a jagged mountainside. Perhaps in your travels you've explored new places and met a fraction of the world's population. Or you've accepted a new job, tackled an overwhelming project, simply woke up this morning—and felt small. 
It can be a minimizing thing, but many times it's a very beneficial position to be in. We behold the majesty of God's creation, and we feel small. We experience the diversity of God's people, and we feel small. We assume partial responsibility in God's work, and we feel small. 
Before God, we feel small. 
Because we are! Maybe you've noticed. I've been reading the Bible lately; it leaves me in awe at God's character, ability, and eternal plan—and at my own pitiful incompetence in daily service. 
David ponders this very thing in Psalm 8. He muses, "When I look at your heavens, the work of your fingers, the moon and the stars, which you have set in place, what is man that you are mindful of him, and the son of man that you care for him?" (verses 3 and 4).
In other words, Why would God even care about us? Why should He pay attention to human beings? 
The answer is the foundation of our hope and salvation. 
"For God so loved the world, that he gave his only Son, that whoever believes in him should not perish but have eternal life" – John 3:16 

God does not look upon us because of our righteousness, prestige, or reputation, nor our position, capacity, or personality. Nothing we are or do could capture His attention. The Bible doesn't even say He turned toward us because of our need. 
Just His love. 
God's Provision: Romans 5 says it: "God shows His love for us in that while we were still sinners, Christ died for us" (verse 8). It's in Ephesians: "God, being rich in mercy, because of the great love with which He loved us, even when we were dead in our trespasses, made us alive together with Christ" (2:4-5). And we read the same in 1 John 4:9-10: "In this the love of God was made manifest among us, that God sent His only Son into the world, so that we might live through Him. In this is love, not that we have loved God but that He loved us and sent His Son to be the propitiation for our sins." 
And as we are saved, the Holy Spirit helps us understand. God is above all. The world He made is big; His love for us is even bigger—though we are small. 
Thus says the Lord: "Heaven is my throne,and the earth is my footstool; what is the house that you would build for me, and what is the place of my rest? All these things my hand has made, and so all these things came to be, declares the Lord. But this is the one to whom I will look: he who is humble and contrite in spirit and trembles at my word" – Isaiah 66:2 
Word of the Week: Loyalty. Despite our depravity, God aligned Himself with us and committed Himself to us. We are His, miraculously adopted into His family and eternally protected by His sovereign power. 
What a sweet mystery! 
Abby 
*All verses are quoted from the English Standard Version of the Bible.