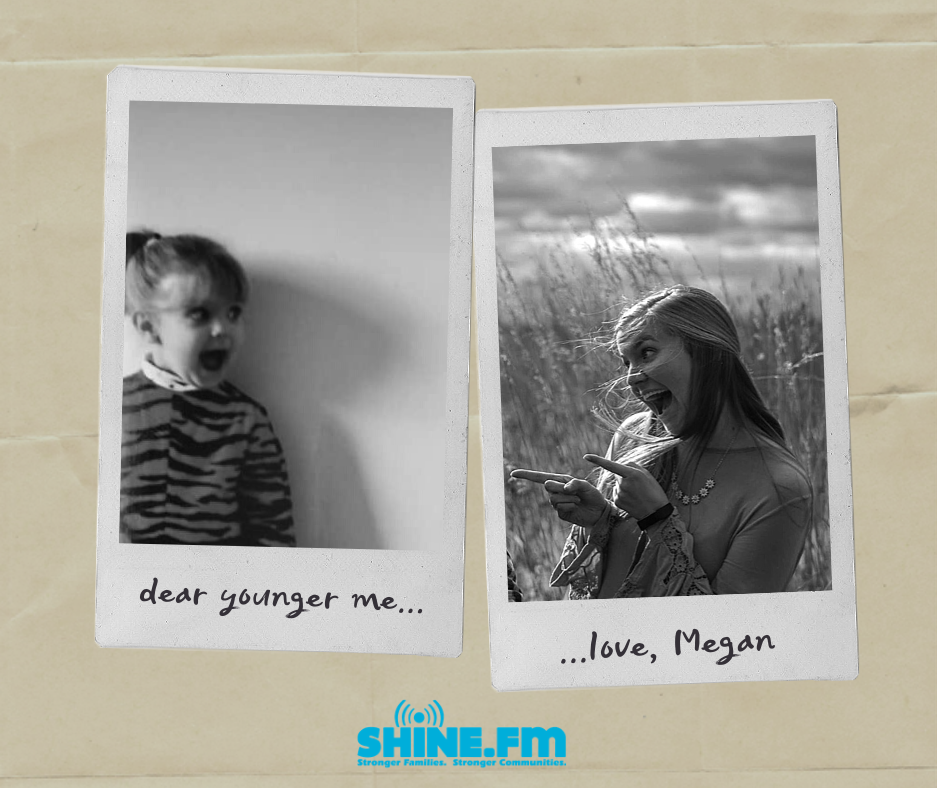 Dear Younger Me,
You will be complete someday. What a promise to hold onto, that He who began a good work in you will carry it on to completion...but don't forget that last part "until the day of Christ Jesus" (Philippians 1:6). You are always in-progress, always growing, always being renewed and formed and shaped into who God wants you to be. I know you want that work to be finished now, to be complete now, to be perfect now, and there are battles and struggles and works in your life that you may see come to completion, but overall, the perfection you seek is not going to be complete until that day. 
Just look at how you've grown and what Jesus has brought you through already. You aren't who you used to be, and you're not who you want to be yet, but what a gift to celebrate that you are constantly being made more and more like Jesus, and that you are being carried. What a joy and blessing that God doesn't ask you to fix yourself and make yourself perfect!
Look forward with hope and confidence in the knowledge that someday you will be finished, and know and embrace right now the grace given you in your incompleteness. And until then, and as He completes you, find joy also in this: "The one thing I ask of the Lord—the thing I seek most—is to live in the house of the Lord all the days of my life, delighting in the Lord's perfections and meditating in his Temple" (Psalm 27:4). 
And wait patiently. 
Love,
Megan