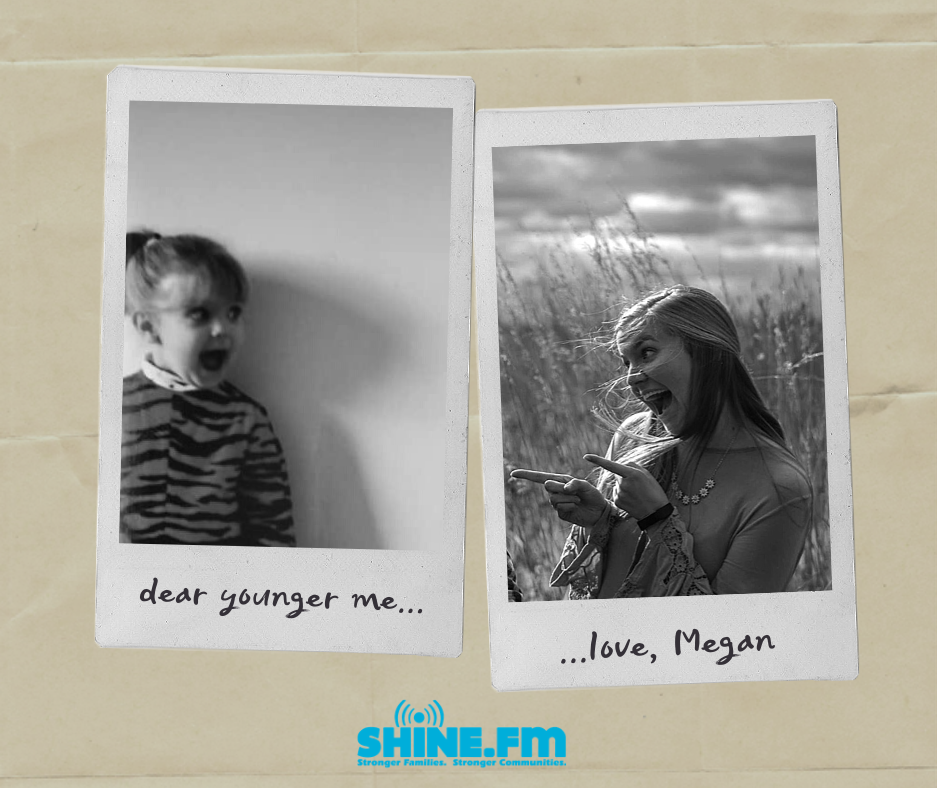 Dear Younger Me,
I know you're struggling with trying to make friends. But you actually have some pretty great ones, and eventually you'll find out who. I know you struggle with feeling a part of your youth group and feeling like you belong on your sports teams. Yet while you won't be BFFs with the girls you played with, you will become a leader for them. You won't even know it. You'll later find out what your leadership by example meant to them.
But as far as friends go, it's going to be okay. First of all, you will make friends. There's nothing wrong with you, so just be patient. Yes, some friends just won't end up sticking around. I think that's just how it goes. Some friends you'll be able to pick right back up with, and some will be with you every step of the way since pre-school. Some of the friends you'll meet will be in the most unexpected ways. God had a sense of humor with some of them! Some friends will change your life in the most fantastic, beautiful ways – they'll be your friends for life. Some will go to different colleges. Some of them will move across the country. It'll hurt and it'll be sad, but it won't mean they love you any less or that you'll love them any less.  
Sometimes you'll be that friend for someone else. And sometimes you'll be the one to mess up. But remember grace. You'll have tough moments, but you'll have the most amazing ones, too. You'll even get to stand by one in her wedding. You'll realize some of your friends give some pretty great hugs. You'll realize that friendship isn't defined by distance. You'll cherish some pretty wonderful people from other countries. You'll also realize that friendship isn't defined by age. You'll get some really great advice from people who are older than you, and you'll realize how special it is to love on some friends much younger than you, too.
Little me, I know you struggle. I wish I could tell you that you won't struggle with worrying about friendships when you're older. You still will. You'll still feel lonely sometimes. But when you'll really think about it, you'll realize you're loved more than you know. You have so many people in your corner. Your sisters are your friends for life. You'll even realize that your mom and dad are your friends, too. You'll still be learning that Jesus is your friend. Your heart will hurt so much sometimes, you'll doubt Him. But just read Romans 8. You'll be reminded how much He really is for you.
Love,
Megan