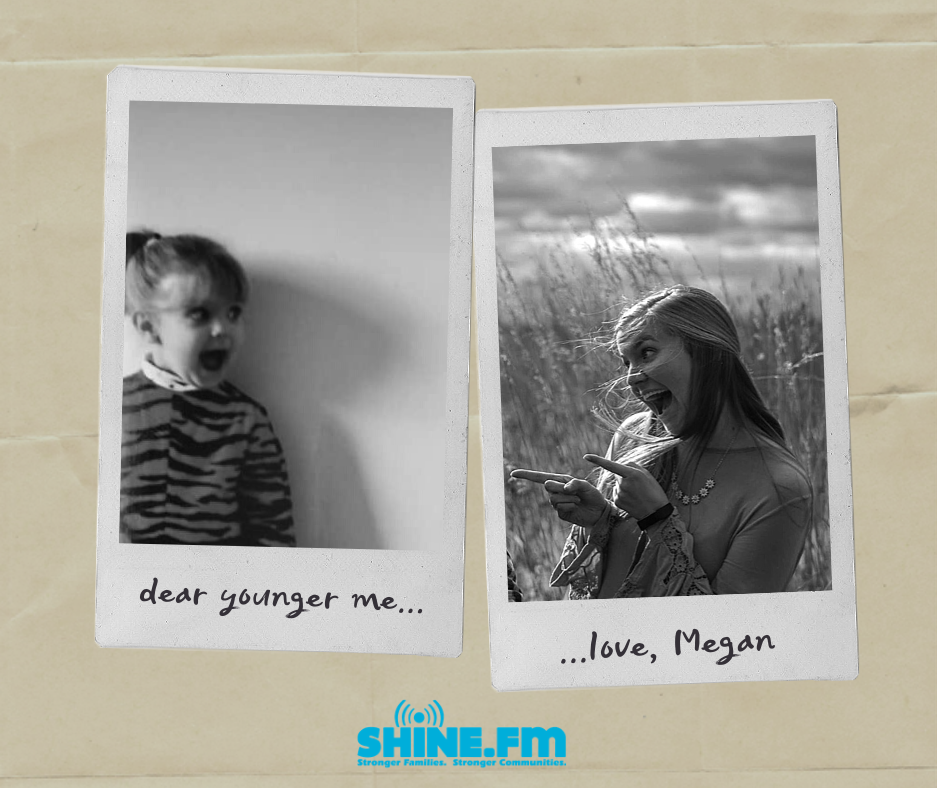 Dear Younger Me, 
The only labels in your life to follow are the ones God gives you.  
Go to 1 Chronicles 4:10 and meet Jabez. His mom gave him that name because his birth was a painful one, and so his name literally means "pain." Imagine how he felt for years, wondering if that's all he would ever amount to. Did he take that name given to him to heart and believe he'd only ever cause pain? Did other kids make fun of or avoid him because of his name? Did others pass him by because they figured he'd be a cause for trouble? 
But his story changes. The Bible says, 'He was the one who prayed to the God of Israel, "Oh, that you would bless me and expand my territory! Please be with me in all that I do, and keep me from all trouble and pain!" And God granted him his request.' God didn't change his name, but God showed him that his name didn't define him.  
And the names you feel you are? The ones people have labeled you or you have labeled yourself based on what you think others think of you? Teacher's pet...awkward...goody two shoes...not good enough...failure...Those don't define you either. Oh, that you would pray like Jabez and believe in God for His hand on your life, the only one who can change your circumstances, the One who holds Truth, the One who calls you daughter, child, loved, redeemed, prized possession.  
All names have meanings, but those are the names that mean everything.  
Love,  
Megan