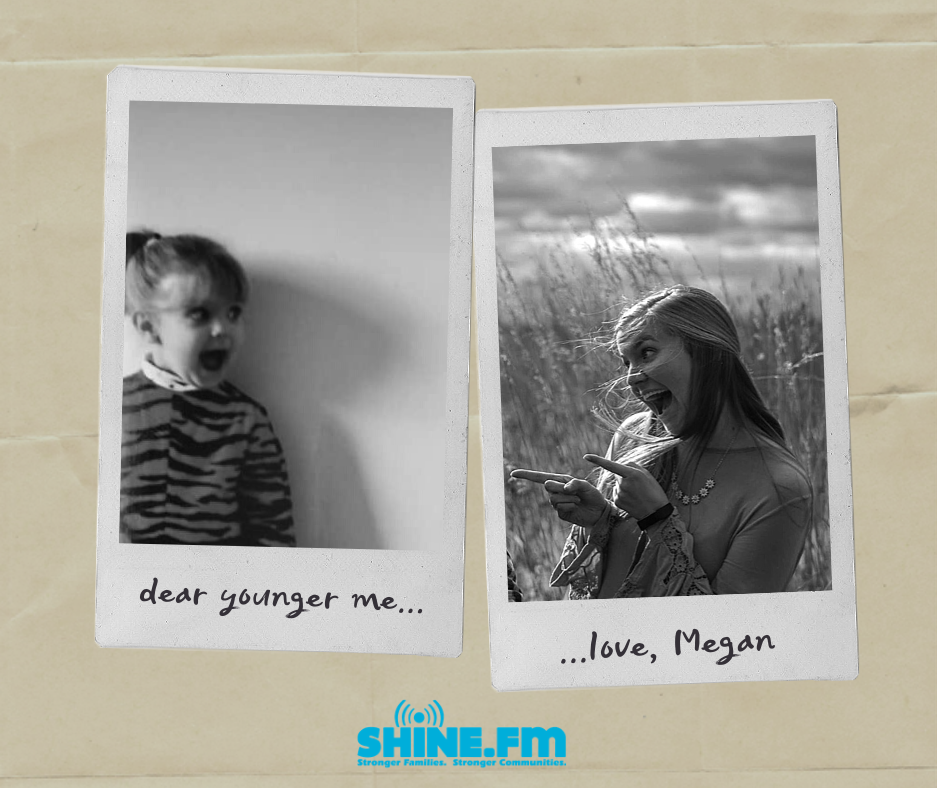 Dear Younger Me, 
Happy Valentine's Day, dear one. While it's a day our culture celebrates romantic love, you've been raised by a wonderful family who has celebrated their love for you every Valentine's Day. And while you are waiting for your Valentine and even when he comes, cherish God's love letters He sends you through the people in your life.  
In 2 Corinthians, Paul describes of the church, "Clearly you are a letter from Christ showing the result of our ministry among you. This 'letter' is written not with pen and ink, but with the Spirit of the living God. It is carved not on tablets of stone, but on human hearts." The people and their faith were proof of God's work through the ministry of Paul and other disciples. It makes me smile thinking a little further to the picture that each person in your life is a love letter of God as He's worked in them, and you get to read the letter, too.  
See God's love through your dad who would do anything for you, your mom who answers the phone to listen to every fear and concern, your sisters who come close to hold and comfort you in your hurts, your friends who celebrate and delight in you each day, your coworkers who are your strength when you are weak, your grandparents who have always cheered you on, your aunts and uncles and cousins who smile when they see you, and when the time comes, the love of your life who will show you what pursuing love looks like through thick and thin.  
As each one lives out characteristics of the love of Jesus for you, cherish them, and learn to see God's love in them as gifts to you. Just know, sweet one, how incredibly loved you are, even if you don't hear the words, "I love you" as often as you'd want, that you are loved more than you know by God's people and by Him. 
Love, 
Megan