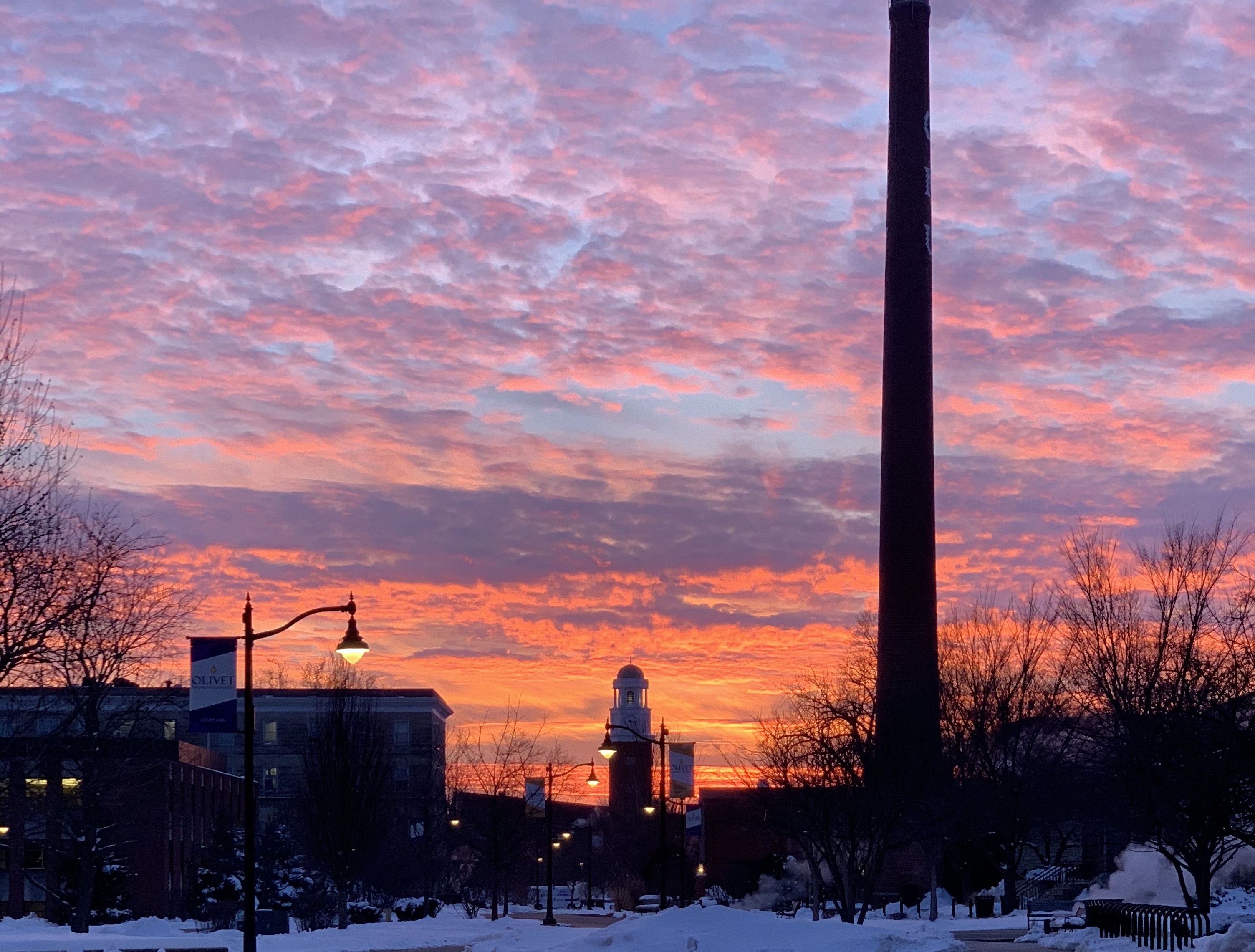 Lucille's Spiels: Big God, Little Moments
About two weeks ago, I shared how I had experienced a big God moment. God began to transform me and restart the restoration process within me once again. It was incredible! I was once again on fire for God. This week though, there was no earth-shattering moment with the Lord. It was just an ordinary week--or so I thought. As I began to come down from this high, I heard the Lord keep saying, "Lucy, look for me in the little things." So, I started to look.
This past week the sun has come out here in the Midwest. The melting snow has brought a renewed sense of joy with it. The sunsets have been magnificently traced with pastel strokes of oranges, pinks, yellows, blues, and purples. This simple act of creation is just another affirmation of God's greatness. While sunsets are incredible examples, they just scratch surface of the little things that depict God's greatness in my life.
The goodness of God is constantly shown to me through the people that He has intentionally placed in my life. These people support me in more ways than one and always remind me of the truth of God. The conversations that I get to have with people are little moments that become glimpses of who God is on this side of heaven.  Genesis 1:27 (NIV) tells us, "So God created mankind in His own image, in the image of God He created them, male and female He created them." This verse reaffirms that the little moments I get to have with others is an opportunity for them to see examples of God's greatness.
Being created in the image of God is something that I think I tend to take too lightly at times. I am a reflection of God and all of His goodness, which means that I am called to be the little God moment in the lives of those around me. So, this week, as I am looking for God in the small moments in my life, I want to look for ways for me to be the reflection of God right here on this side of heaven.
I am looking for our big God in the little moments, this week. Will you join me?