Date:
September 25, 2021 8:00 am - 9:00 am
Location:
10505 West 181st Avenue Lowell, IN
Details:
Starting Saturday, September 25th at 8:00 AM. The Men's Group will be studying the book of ACTS by Life Change. (dates subject to change check our online calendar for the most updated information).

How did the church explode from a tiny group to a worldwide force in just a few years?
After Jesus left His followers with a mission, the Spirit of God moved mightily through them to fulfill it. Luke's account of how the gospel was carried from Jerusalem to Rome — despite every conceivable obstacle — inspires the church today and helps us live out our individual mission in the world. Discover the exciting and challenging first few years of the church, the things we have in common with them today, and how that applies to our faith in the modern-day church.

* COST: $13.00 will help with the cost of the book.
* For more information contact: Don Ryken 815-370-7884.
* Dates Subject To Change- Most recent updates: www.hopechurchlowell.com/calendar
2021: September 25, October 2, 9, & 30, November 6, 13, & 20, December 4, 11, & 18.
2022: January 8, 15, 22, & 29, February 5, 12, 19, & 26, March 5 & 12.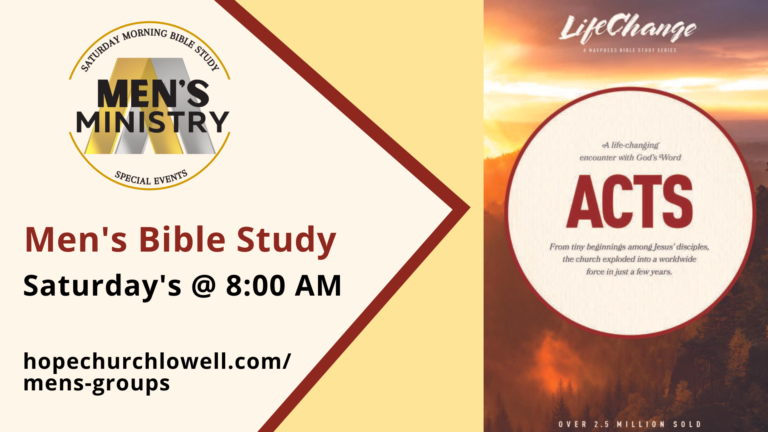 Return to Events