Date:
September 10, 2021 10:45 am - September 11, 2021 7:00 pm
Location:
403 N 4th St Danforth , IL
Details:
Prairieview Lutheran Homes is a non-profit nursing home in Iroquois County. Every fall we hold a 2 day event to celebrate with food, entertainment, booths, and fun! Friday, Sept. 10th we have a Fish Fry for lunch and supper. Saturday kicks off with a 5K Run and breakfast! Saturday also includes a Kids' Zone, Pork burgers for lunch, Pork Chops for Supper, and our Annual Quilt Auction at 3:00 p.m.! Both days include a Silent Auction, Entertainment, and Booths!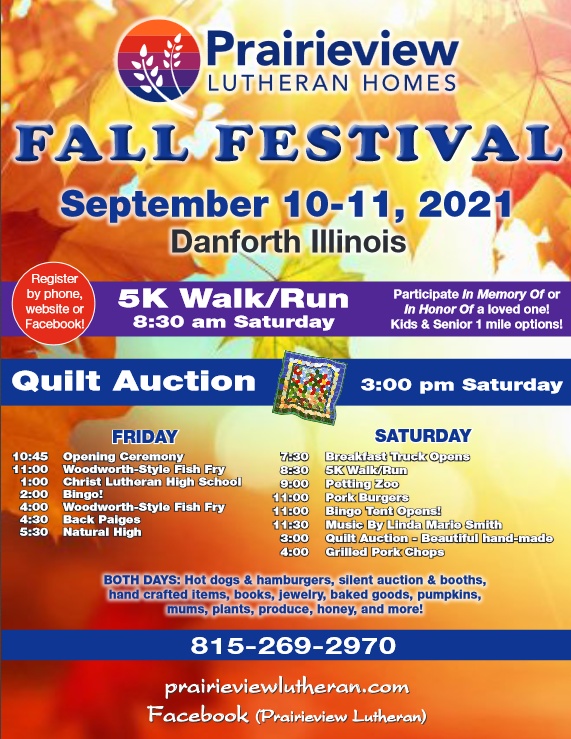 Return to Events