Date:
November 6, 2020 7:00 pm - 9:00 pm
Location:
2702 E. Glendale Blvd. Valparaiso, IN
Details:
SHINE.FM presents the Blue Couch Tour live featuring Matthew West!
**TICKETS NO LONGER AVAILABLE. DUE TO SOCIAL DISTANCING REQUIREMENTS MAX SEATING HAS BEEN REACHED.*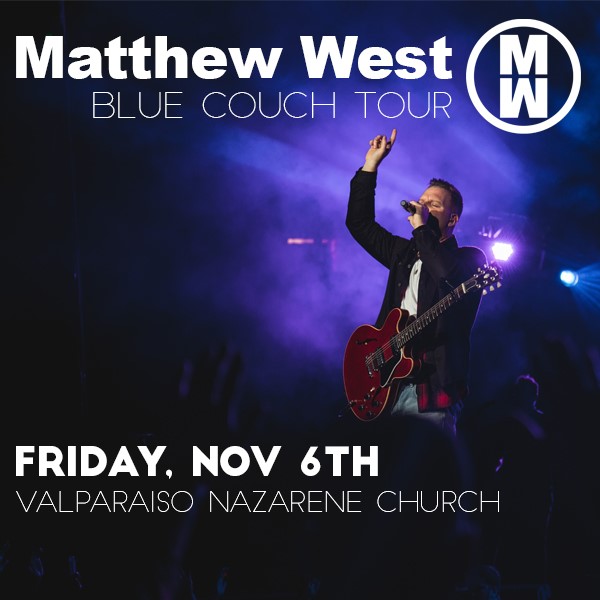 *Here's how we are taking health precautions: (updated 10.30.20)
- Everyone must wear a mask. Anyone not wearing a mask will NOT be allowed entrance.
- Masks must be worn throughout the event.
- Seating is general admission - however, in order to maintain social distancing, as tickets are purchased we will assign each ticket group to seats. (Please note, this means if you purchase tickets and then later purchase additional tickets, the two groups will most likely NOT be together. )
- We will not seat more than 10 people together. 
 - Seats will be assigned front to back (as allowed by social distancing configurations).
**If you have any questions, please contact SHINE.FM's Director of Listener Engagement, Jennifer Lambert at jennifer@shine.fm.
Get directions
Return to Events