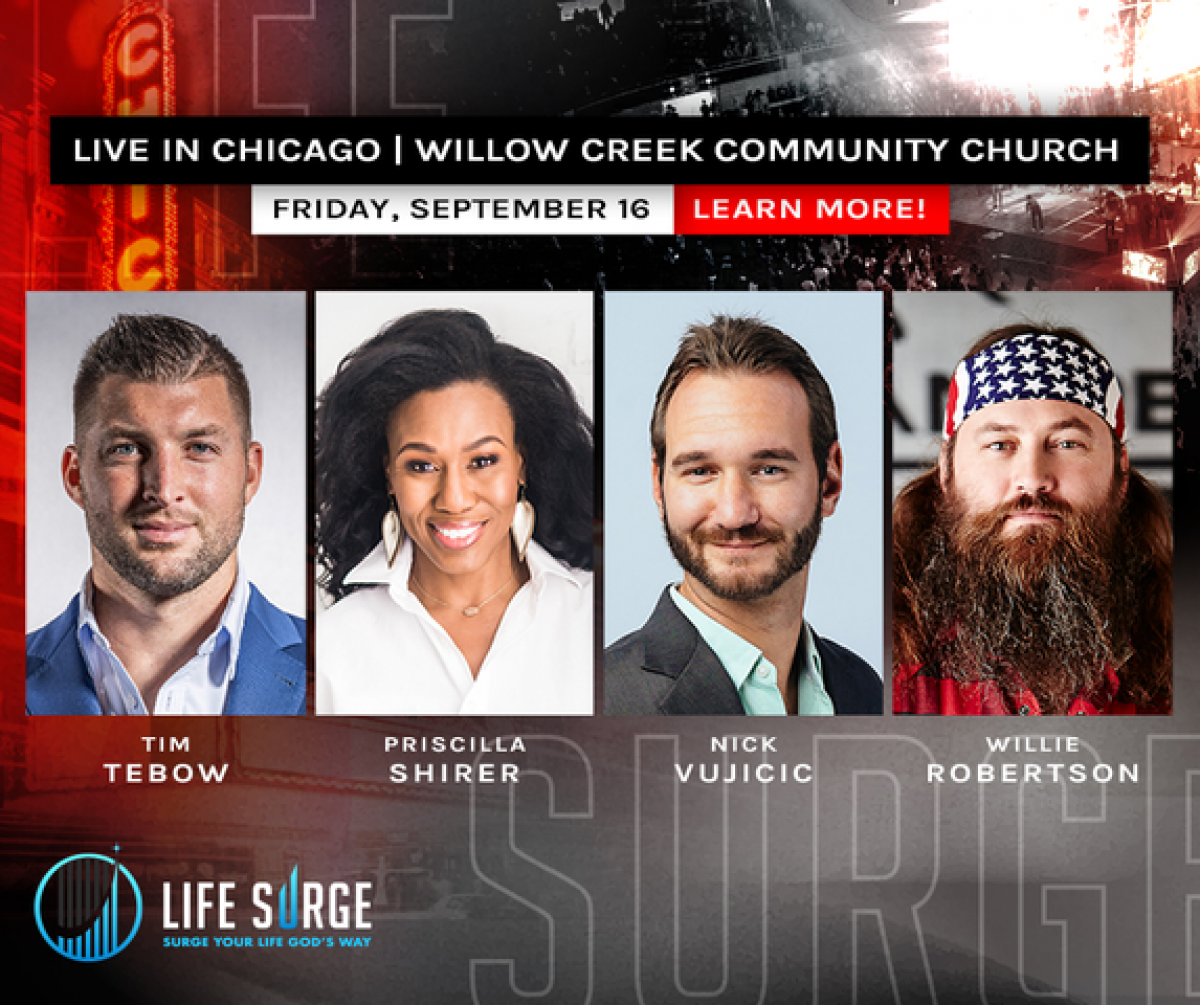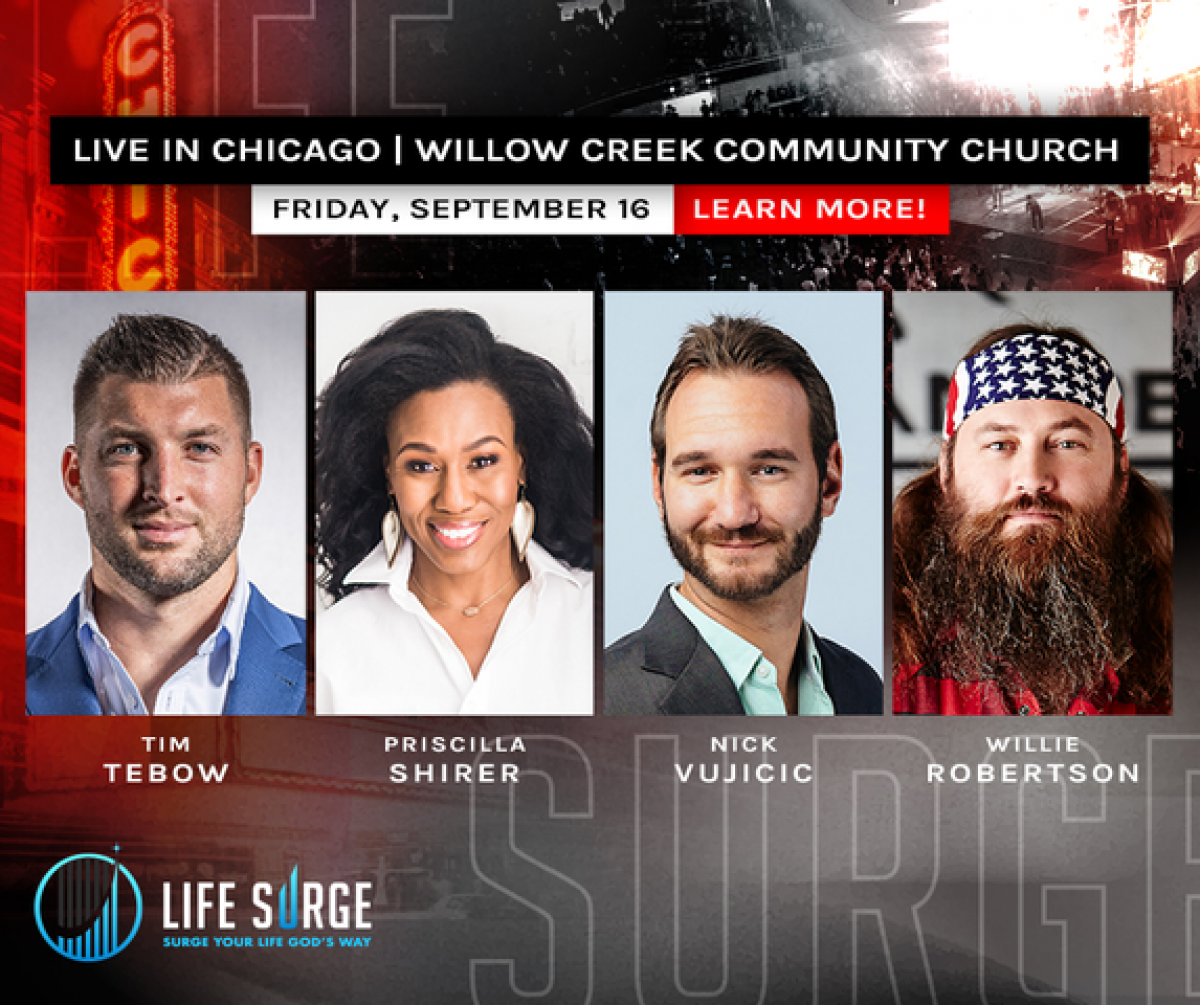 Date:
September 16, 2022 8:00 am - 5:30 pm
Location:
67 Algonquin Rd South Barrington, IL
Details:
LIFE SURGE Chicago
https://lifesurge.com/chicago/
Please call: 833-867-8743
PRISCILLA SHIRER, TIM TEBOW AND WILLIE ROBERTSON ARE COMING TO CHICAGO FOR LIFE SURGE ON SEPTEMBER 16TH!
LIFE SURGE FEATURES OVER NINE SPEAKERS IN A ONE-DAY CHRISTIAN WORSHIP AND BUSINESS EVENT, LIVE AND IN-PERSON! LIFE SURGE PRESENTS PRACTICAL BIBLICAL STRATEGIES TO HELP YOU GROW YOUR FAITH, BUSINESS, WEALTH, AND IMPACT FOR THE KINGDOM! 
LIFE SURGE IS PROUD TO SUPPORT THE MISSION OF SHINE DOT FM.  MORE DETAILS AND TICKETS ARE AVAILABLE.
Get directions
Return to Events