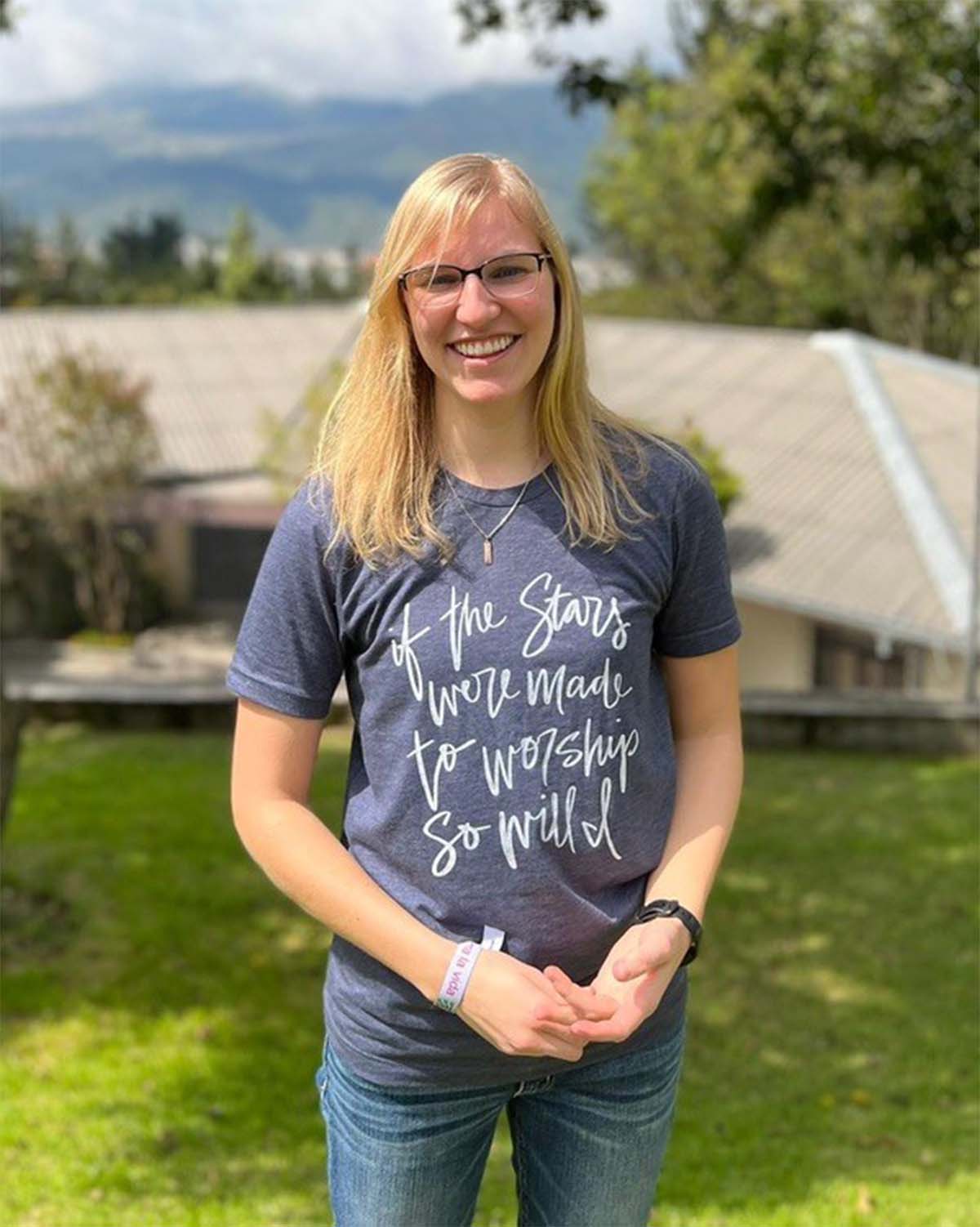 I don't have to be the one to tell you that the world we live in is crazy! People harm one another, governments mislead nations, countries fight against one another. Even in our daily lives, we are assailed by society's negative influences.
 
There is a lot going on. Not only do we navigate the complications of our own lives but additionally bear others' burdens, whether close friends down the road or refugees in another hemisphere. We have constant access to information within our neighborhoods and across the globe.
 
How do we live? What do we do? A natural response plunges us into anxiety, fear, and irrational thinking. But in Christ, we have supernatural peace!
 
That's what I've been dwelling on lately. There is so much to consider, navigate, address … it can quickly become burdensome. But God remains on His throne—and He's not going anywhere.
 
 Our Master is so powerful! Our Creator is so majestic! Our Father is so loving! He is the one in control of all things, and He cares for us. What an immense comfort to the Christian.
 
Knowing that God is all-powerful, all-knowing, and perfectly holy is a fearful thing; He could strike us all down and wipe us all out—as our sin would deserve.
 
But instead, He so loved the world that He gave His only Son. And now, covered in the sacrifice of our Savior and bathed in the love of our Maker, we are secure in His mighty hands. The same arm that extends punishment to the wicked reaches out to protect the humble who call upon Him.
 
For "everyone who calls on the name of the Lord will be saved." – Romans 10:13
 
We certainly fear His greatness, though He repeatedly assures us to not be afraid. Our guilt is taken away and our sin atoned for (Isaiah 6:7). You and I no longer stand condemned but righteous. Clean, preserved, and welcome in the presence of Almighty God.
 
Amidst the turmoil of current events, our peace comes from God. Our hope comes from His promise to us. Our confidence comes from Christ's life given for us.
 
Praise God for His consideration of us! Blessed be His name because He is God! And we are His people, the sheep of his pasture (Psalm 100:3).
 
God's Provision: His promises! When we believe God, His Word comes alive to us. I'm only beginning to experience the depth of joyful anticipation, as I trust you already have! God never goes back on His word, changes His mind, or fails to complete what He sets in motion. Everything He has ever covenanted or decreed will absolutely come to pass according to His flawless assignment and timing.
 
Word of the Week: Hope. We are people of yearning and expectation because we know what awaits! Without a doubt, despite unsuccessful opposition, God's eternal plan will unfold in completion. Nothing stands in His way. Our focus is on the Kingdom of Heaven, and that brings a smile to our face, a skip to our step, a leap to our heart, and a peace to our life.
 
May you know that peace today!
Abby