Date:
April 17, 2021 9:00 am - 10:30 am
Location:
Your very own living room!
Details:
A  FREE virtual Ladies Day event!
As SHINE.FM has announced, the in-person, all-day Ladies Day 2021 event has unfortunately been cancelled due to ongoing COVID-19 restrictions. We still want to host a time of encouragement and laughter for you. We are hosting a virtual Living Room edition of Ladies Day. This is free and can be enjoyed from the comfort of your own home. Or have some friends over and watch together!
Just like our Living Room Concert Series, you can watch Ladies Day the Living Room Edition via Facebook or YouTube.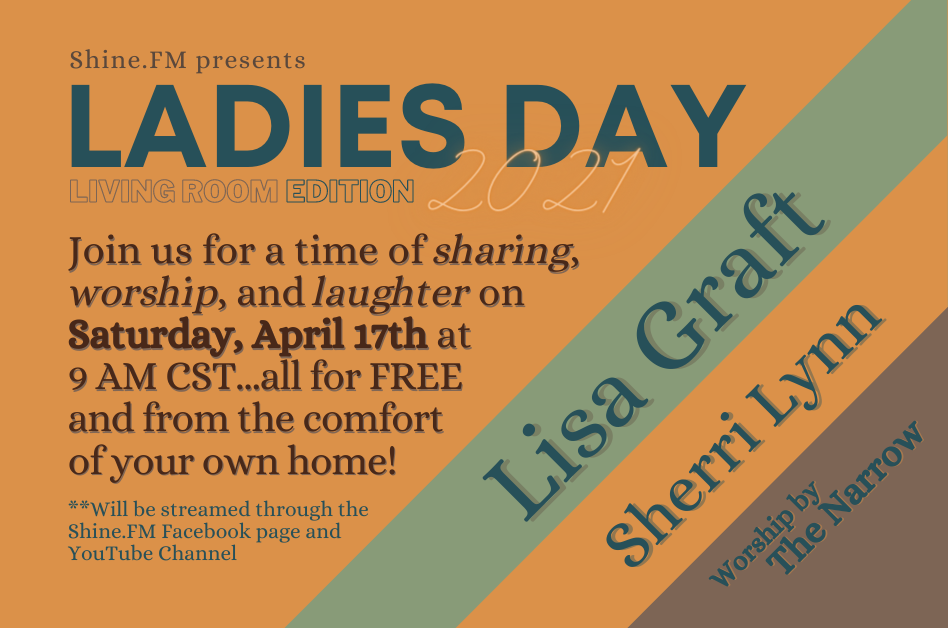 Get directions
Return to Events