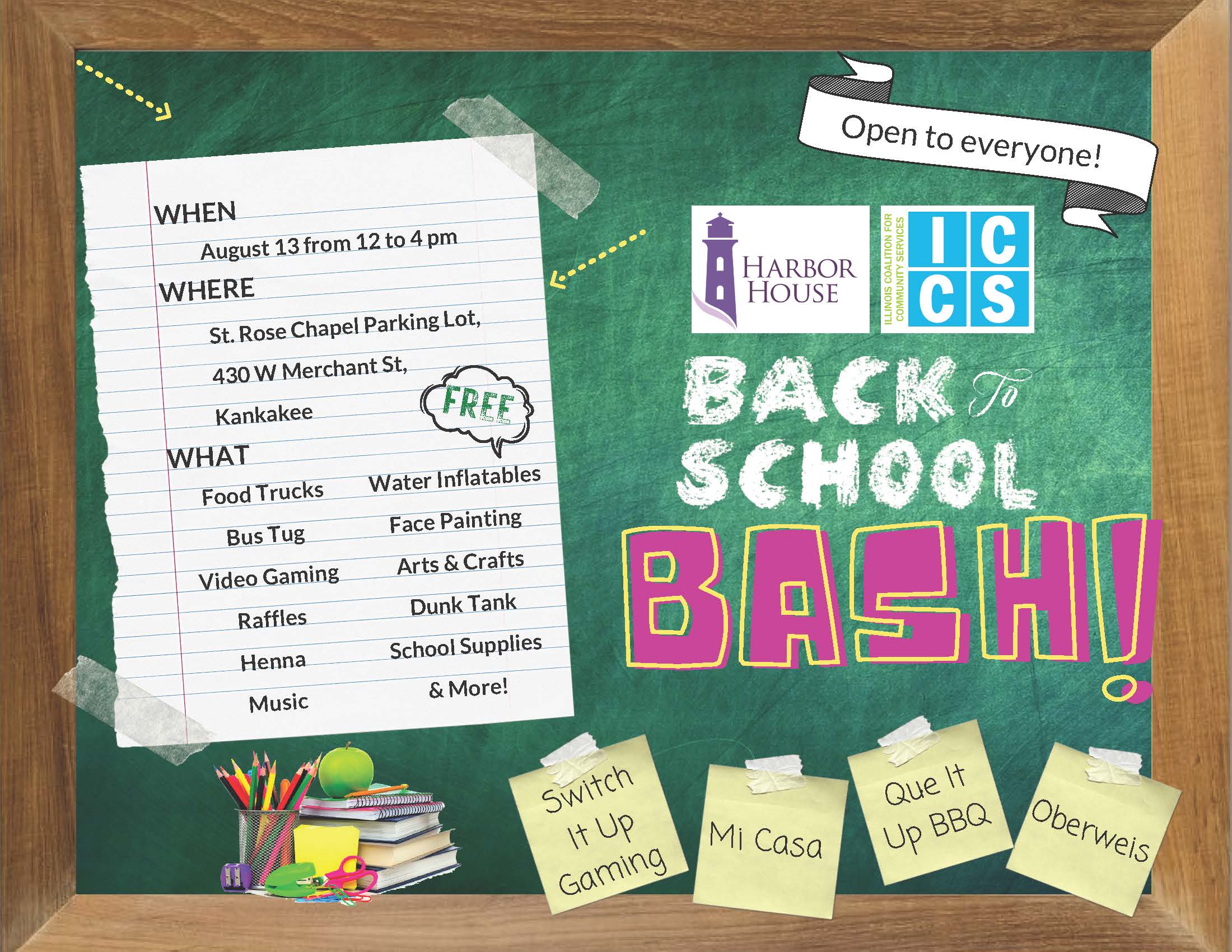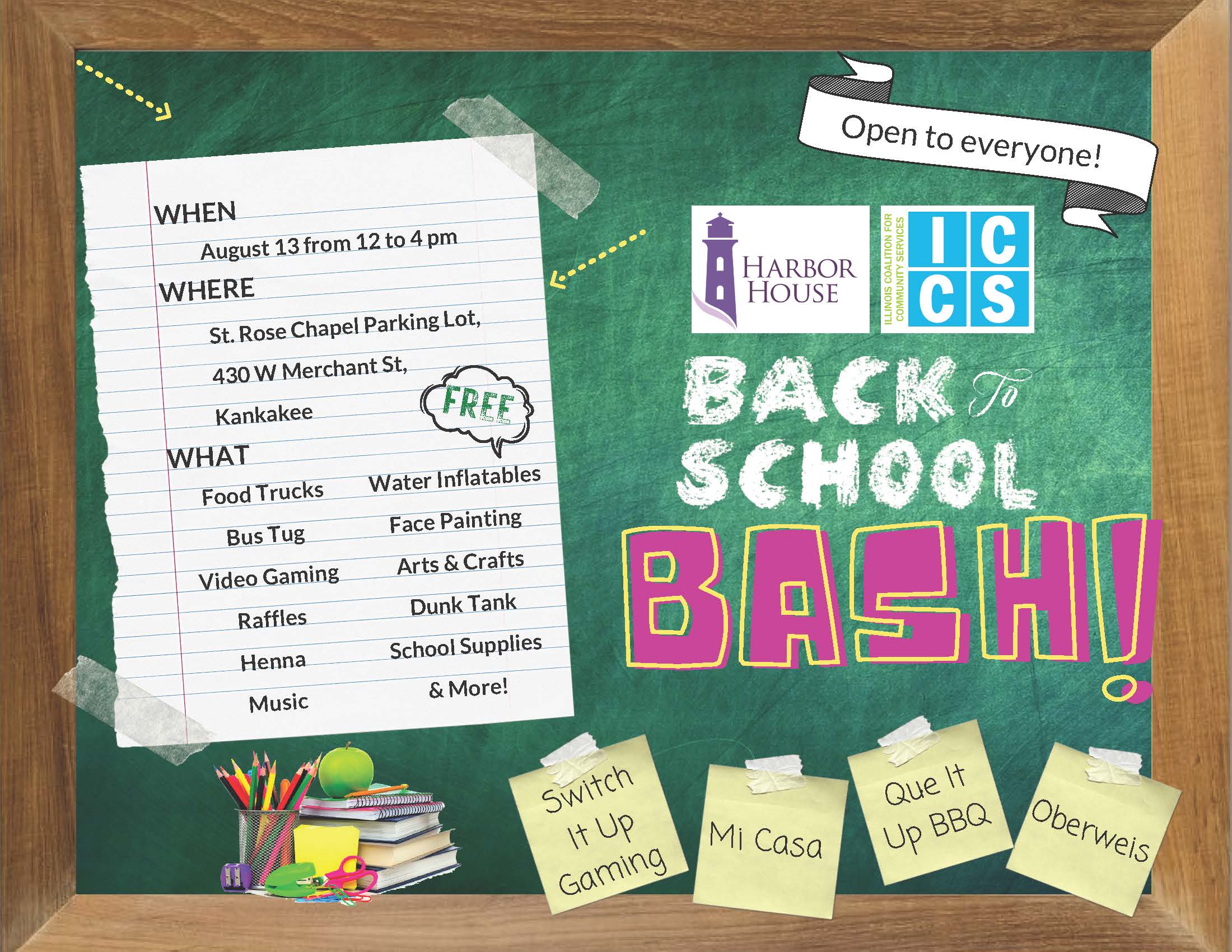 Date:
August 13, 2022 12:00 pm - 4:00 pm
Location:
430 W Merchant S Kankakee, IL
Details:
Harbor House and the Illinois Coalition for Community Services are delighted to announce the first annual Back to School Bash on Saturday, August 13 from noon to 4 pm in the St. Rose Chapel parking lot at 430 W Merchant St, Kankakee.
"This event will provide a safe, fun space for families and individuals to gather and increase awareness of many of our incredible, local community resources," said Jenny Schoenwetter, CEO & Executive Director of Harbor House. "We are honored to partner with ICCS and City Life Center students to bring this free event to our community."
The Back to School Bash will include raffles, free school supplies, Switch It Up video gaming truck, a bus tug competition, a bounce house, a water inflatable, face painting, henna, arts and crafts, community resource booths, a dunk tank, and more. Complimentary food and snacks will be provided from Mi Casa, Que It Up BBQ, and Oberweis. DJ Swift will be providing entertainment for the duration of the event.
"The Back to School Bash gives Kankakee County residents the opportunity to celebrate students going back to school," said Rhonda Currie, Field Supervisor of ICCS. "This will be a fun day for the entire community!"
To learn more about this event or to volunteer, call 815-932-5814, email info@harborhousedv.org, or visit harborhousedv.org.
Harbor House is the domestic violence agency that serves Kankakee and Iroquois Counties. Free, confidential services include a 24-hour hotline at 815-932-5800, chatline at harborhousedv.org, counseling for adults and youth, support group, emergency shelter, support with the court system, connections to community agencies, prevention and outreach initiatives, and more. To learn more about Harbor House, visit harborhousedv.org or call 815-932-5800.
Illinois Coalition for Community Services works to bring positive change to youth, families and communities through local advocacy and direct services. Throughout the variety of programming, ICCS is committed to working with youth and families in their own communities. ICCS exists to provide encouragement and opportunities for growth. ICCS works state-wide to provide quality care and services to youth and their families. To learn more about Illinois Coalition for Community Services visit iccscares.org or contact 217-345-1221.
Get directions
Return to Events