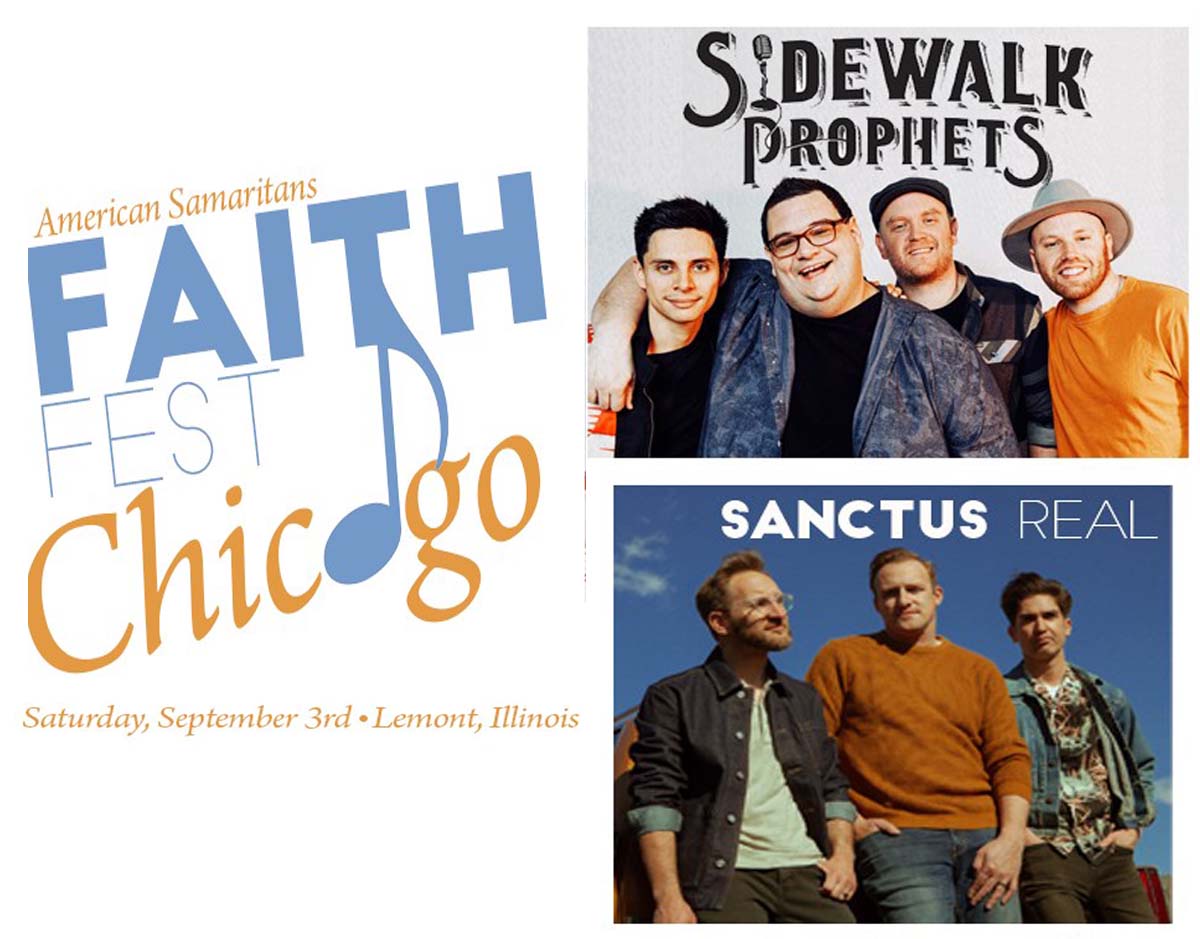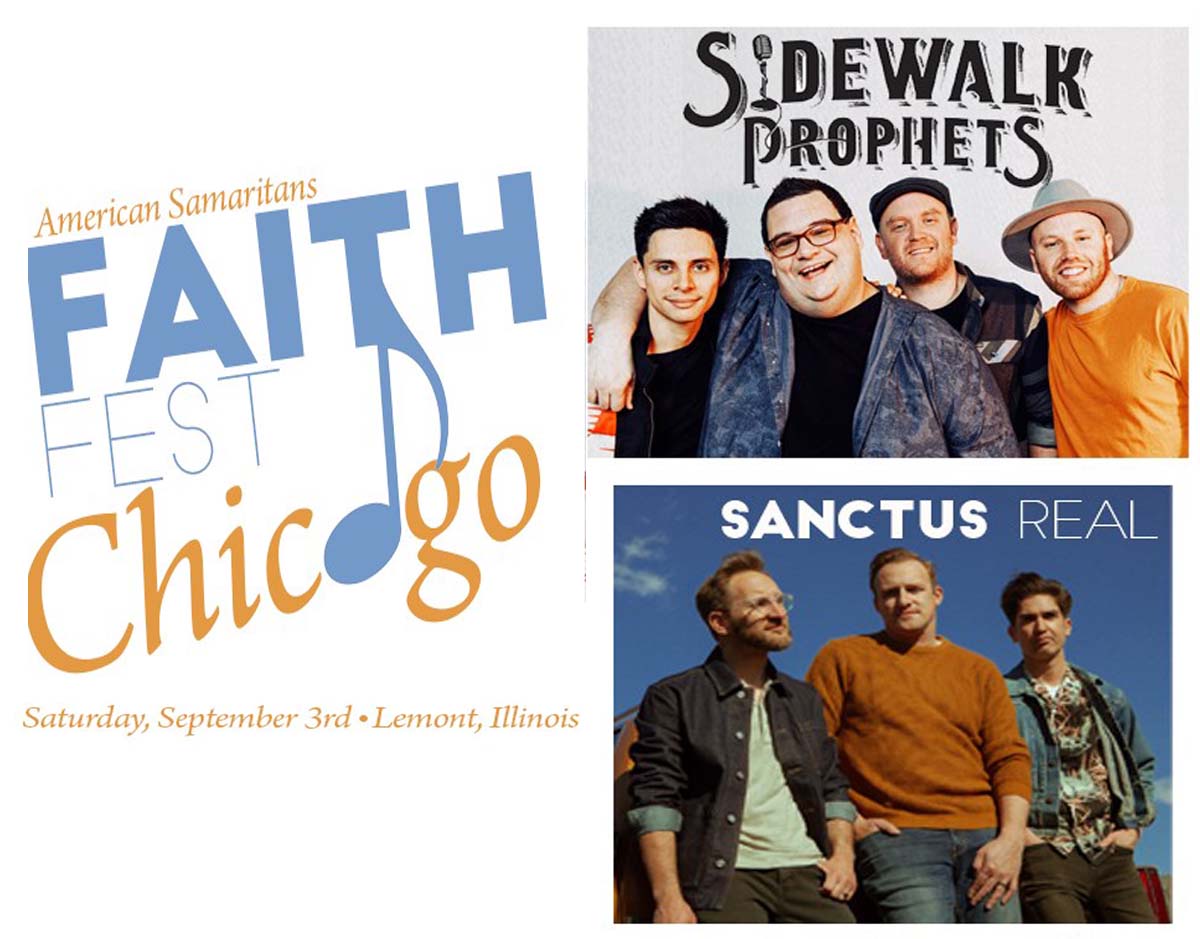 Date:
September 3, 2022 12:01 am - 11:59 pm
Location:
12725 Bell Road Lemont, IL
Details:

Sidewalk Prophets, Sanctus Real, and Receive walk onto a soccer field... and perform a memorable summer concert! That's it- an unforgettable evening of worship- no joke! We invite you to come out on September 3 at 12pm until 7pm to American Samaritans' Second Annual Faith Fest held at the soccer fields of Lemont First Church of the Nazarene. 
While you're there, swing by our Shine.FM table to grab some free swag, say hi, and enter to win tickets to one of our upcoming shows!
Come hungry! There will be local BBQ and other food and beverage vendors available on site.
Get comfy! Bring your favorite lawn chairs or blankets to settle in for this outdoor concert!
Support a GREAT mission! Tickets are only $30 and proceeds from your purchase will support AmSam's missions like the "Help Mary Program" and "Jacob's Well: Clean Water Program."
Date: Saturday, September 3, 2022

Time: Doors/gates open at 12pm | Receive: 1pm | Sanctus Real 3pm | Sidewalk Prophets: 5pm

Location: Soccer Fields at Lemont First Church of the Nazarene | 

12725 Bell Rd, Lemont, IL 60439

Price: $30 - proceeds from ticket sales will support the mission of AmSam

Seating: General Admission on a lawn. Bring some comfy chairs or blankets.
About Sidewalk Prophets: With three major studio albums, five #1 hits, and eight top 5 songs under their belt Sidewalk Prophets has solidified their place among the elite artists in Christian music. Their latest album release is "The Things that Got us Here." The band seeks to authentically share Christ, creatively inspire hope, and joyfully make everyone feel like someone.  For more information about Sidewalk Prophets, please visit https://sidewalkprophets.com/
About Sanctus Real: After 20 years of touring, 24 radio hits and full album sales exceeding 750,000, Sanctus Real cemented itself as a trusted brand in Christian music. "We're a group of guys making music together as opposed to a group of guys getting behind a song. We're focusing back on the simple message of the gospel," says Mark Graalman. "It's the simple message of God's love."  For more information about Sanctus Real, please visit https://sanctusreal.com/
About American Samaritans: There are approximately 139 million housing units in the United States today, and approximately 24 million are occupied with multiple inadequate or unhealthy conditions. American Samaritans stives to strengthen our community by helping people in crisis live safely. AmSams believes that everyone regardless of income, race, age, gender, creed, social status, or any other reason, deserves a safe, healthy home to live in. For more information about AmSams and its programs, please visit: https://americansamaritans.org/
Purchase Tickets
Get directions
Return to Events