Date:
November 20, 2021 6:30 pm - 9:00 pm
Location:
335 S Meridian St Greenwood, IN
Details:
Celebrate Marriage invites couples of all ages to join in an evening with food and entertainment. Entertainment + Food + Drinks + Fellowship = A GREAT DATE NIGHT! Because having a great marriage can't wait! Celebrate Marriage offers Christ-centered marriage enrichment.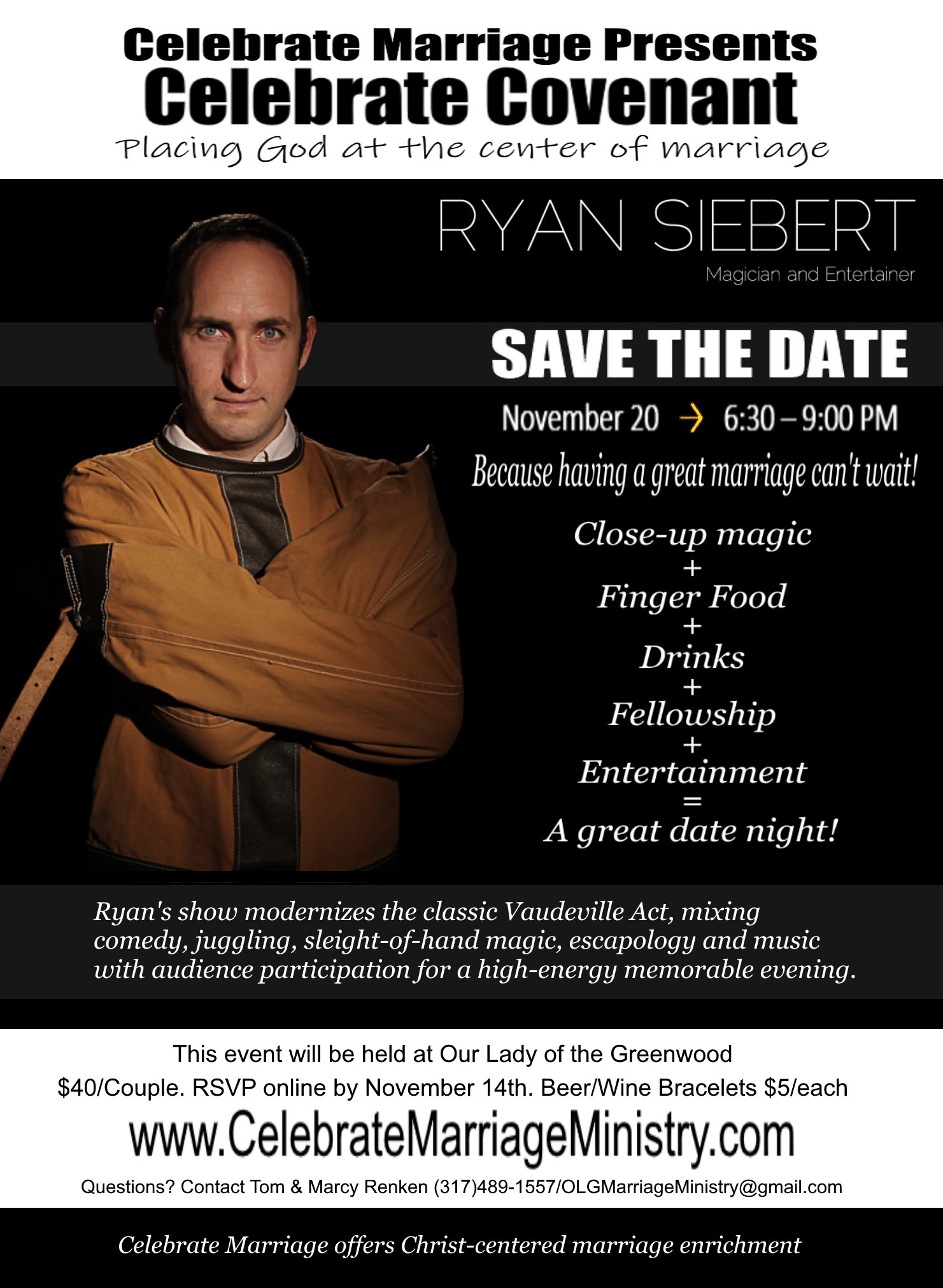 Return to Events